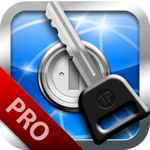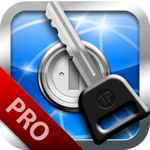 Security is big news. We are all vulnerable and no more so than in the area of password selection. We joke about 1234 passwords but they do actually exist. And millions use their year of birth as a PIN number when any idiot knows this is likely to be between, say, 1930 and 1995.
The very people who use "easy" passwords are also adept at choosing a different one for every site or app. They think they are being careful but inevitably they end up forgetting everything.
That's why there are so many request for password resets and that's precisely why the Apple iCloud reset system was so easy for hackers to penetrate.
1Password can put your mind at rest. This lifesaver app, which is available for iPhone, iPad and Mac, allows you to generate secure and unique passwords for every application. It remembers them, of course, and it can automatically insert credentials to every site you visit.
All this information is safe in an encrypted keychain file which syncs across all your devices.
As the name suggests, you need remember only one password and that's the master password for your 1Password system. Make it unique, don't use it anywhere else, and all your data is safe.
Of all the apps I use daily, 1Password is the best investment I've ever made. If you are not already a user, check it out here. If you are a fan, there is always something new to learn, as you will see in