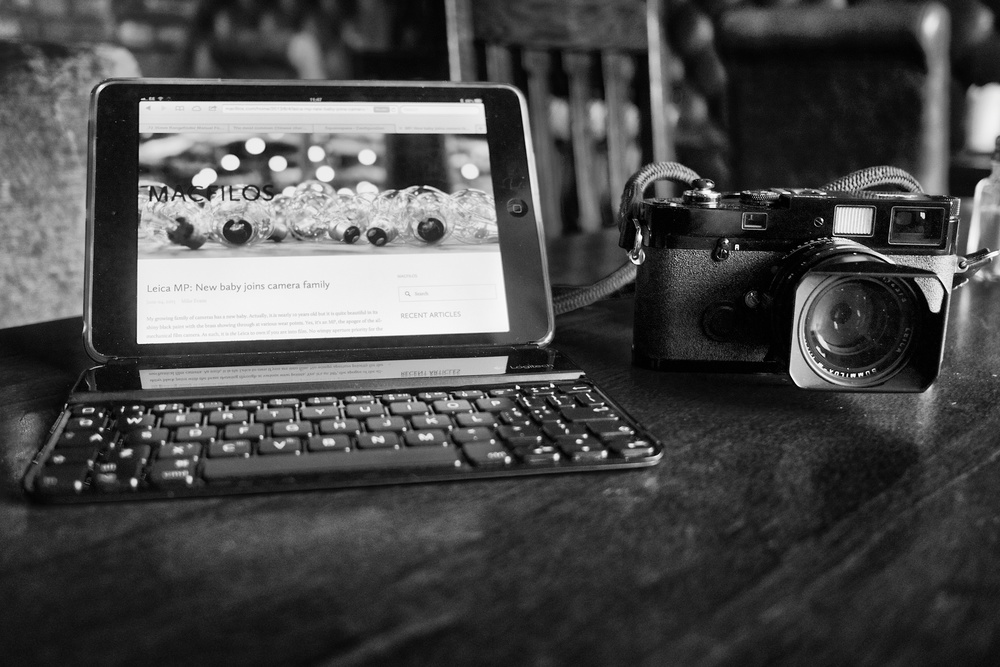 I've been using a Logitech Ultrathin bluetooth keyboard with my iPad mini for months and loving the experience. I discovered early on that it wasn't necessary to unlock the mini in the normal way. Simply typing the password opens the tablet and you are ready for action. You don't even need to wake the mini beforehand. So I was surprised to see this tip getting a lot of coverage, initially in an article by David Chartier at Finer Things in Tech. It seems that people have been waking the iPad and typing in the passcode before connecting the keyboard, so I'm glad to pass on the tip.
I am still delighted with the Logitech keyboard and take it with me everywhere on the offchance I might get the chance to do a bit of writing. Apart from the rather oddly situated A key, which is where you would normally expect to find shift lock, the Logitech is a fine writing aid. I don't even mind the fact that, because it fits a mini, it is smaller than a standard keyboard.
The keyboard is intended to act as a cover for the mini and fixes with the magnetic hinge in the same way as a Smart Cover. I don't use it in this way because, sometimes, I prefer to have the mini without the keyboard, especially when reading in bed. So I have compromised by continuing to use the Apple Smart cover.
The keyboard attaches to the bottom of the mini, even with the Smart Cover and rear protective case in place, and turns the tablet into a little laptop. It is reasonably secure and both items can be pushed in unison around a tabletop without any fear of sunder. I use the Smart Cover, folded, as a prop for the iPad instead of mounting it in the slot provided on the keyboard.
Apart from the fact that the mini plus rear case doesn't fit in the slot, I find the slot is too near to the keys to make for a comfortable typing experience. So mini plus rear case and Smart Cover makes a perfect marriage with the Logitech keyboard.
The Ultrathin is currently a best buy at Amazon: Logitech Ultrathin Keyboard for iPad Mini