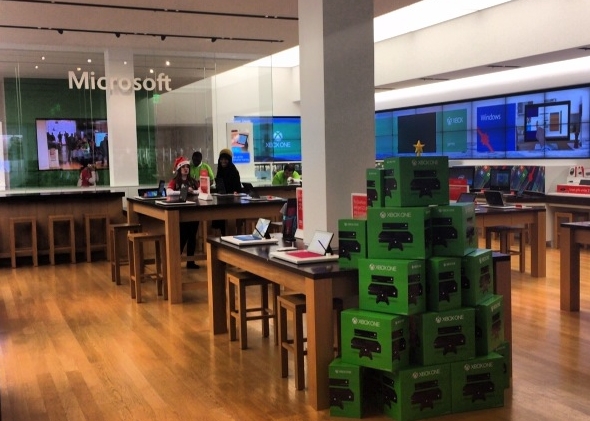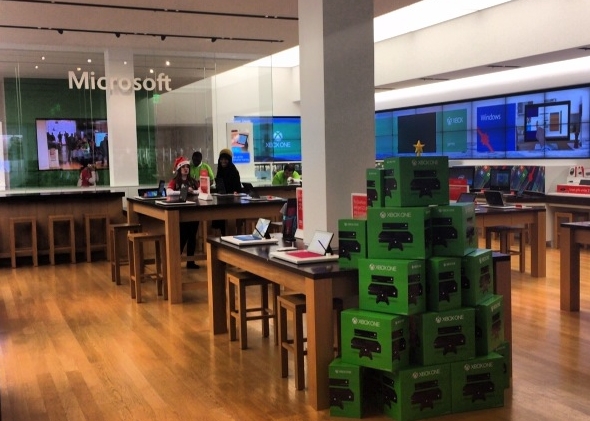 Yesterday there was an interesting comparison by Matthew Yglesias of Slate.com between two technology stores, both at Pentagon City in Arlington, just over the river from Washington DC. Above is his picture of the Microsoft store in the approach to what should be the high sales point of the year. Empty. Not a single customer. You don't need me to show you the picture taken a few seconds later in the nearby Apple Store. It's the same frenetic Apple Store you can see for yourself anywhere in the world.
I'm familiar with these two stores at Pentagon City and I found an identical situation a few months ago when I last shopped there. I remember because I took the opportunity of the empty Microsoft store to have a look at a couple of Surface tablets. And it isn't just Pentagon City, it's the same everywhere.
You have to wonder why Microsoft decided to put its stores so close to Apple's outlets. No doubt the retail boffins hoped for some cross-over traffic. Instead their stores simply serve to demonstrate the retail gulf beween Apple and Microsoft.