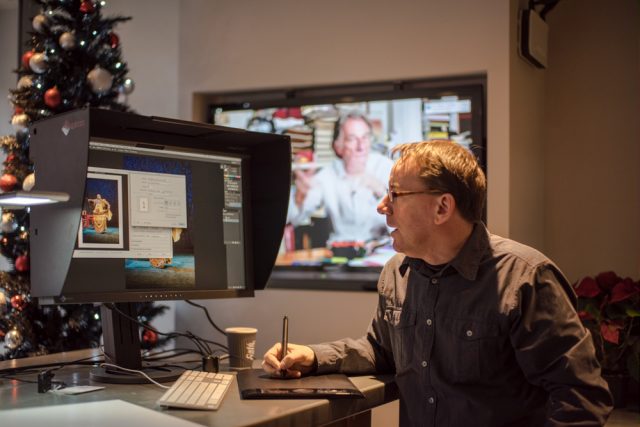 Printing is not something I have paid much attention to in recent years. But it is wonderful to see your best images transformed onto paper. Today I attended a seminar on printing at Leica's London HQ and hosted by Robin Bernard and Nick Barnett of professional photo lab Bayeux. It was all good stuff and I now have a much better idea of how to calibrate monitors and preparing a file for printing without disappointment.
To do the job professionally demands an investment in equipment, including a top-quality printer and a well calibrated monitor, quite apart from the cost of ink and paper. My printing needs are modest and I tend to think that is preferable to let the experts do the work for me. Bayeux have some competitive prices and take a personal interest in ensuring the output is up to professional standards. It's a big step up from Snappy Snaps and well worth the extra cost if you want the best.
Every attendee chose one photograph which was printed with no charge. I chose my picture from the Beijing Opera, taken earlier this month in somewhat challenging circumstances. It is a credit to the Leica X Vario that a shot taken at 70mm and at ISO 3200 should look so good now I have it ready for framing.