We all love our prime lenses and there is often a tendency for us to look down our rangefinder sights at the supposedly one-size-fits-all kit zoom. In some ways we would be wrong.
A modest medium-tele zoom does have it place, particularly in the bag of a traveller. I have had great results in the past two or three years from the Leica X Vario, the Fuji 18-55 and, more recently, the Vario-Elmar of the Leica T. All are sharp, fluid lenses which offer convenience on the one hand and a touch of the prime in the other.
I am not alone in liking a travel zoom for portraits, landscape and, even street photography. So I was not surprised when my old friend, the veteran photo journalist and Leica fan Don Morley, asked me what I really thought about the much underrated X Vario.
We were chatting about cameras by email and he had read my review of the camera earlier in the year and had been thinking of buying one. So we concocted a test session and decided to add a a direct competitor and an odd-ball outsider combination of the world's only consumer black-and-white camera with Leica's equally odd-ball Tri-Elmar pseudo zoom.
Don is a lifelong Leica fan, although his impressive career in sports photo journalism meant that his principal workhorses were supplied by Canon or, earlier, by Olympus. The M, with its fixed prime lens system and manual rangefinder focus is not cut out for covering world grands prix or Olympics events. I went into some detail on Don's background in this piece back in February.
Replying to his query on the X Vario, I told him that I still believe this is a great camera. I thought so when I tested it and I have not changed my opinion since. So he suggested I jump on the train with the XV and join him for lunch followed by a photo walk around a picturesque Surrey town. In return he offered me the run of his Leica Aladdin's cave stuffed with vintage and contemporary gear. I could try anything, he said. Don, for his part, was keen to compare the X Vario with the latest Fuji X-E2 and "kit" 18-55mm zoom which he has been playing with for the past few weeks.
So down to Surrey I went on one of the hottest days of the year, armed with the X Vario and my favourite go-to camera of all time, the Leica Monochrom. Attached to the MM was a 35mm Summicron, just as a keeper as it happened because I had my eye on Don's mint 28-35-50mm Tri-Elmar MATE. This is a lens I have long wanted to screw to one of my cameras and here was the ideal opportunity. Incidentally Don's is the preferred second version with the 49mm filter thread instead of the earlier 55mm model. In the end I didn't use the Summicron at all.
It was a battle of the zooms, really, because the MATE, now out of production, is the nearest the M system ever got to a real zoom. It isn't a zoom in the accepted sense, merely a fixed three-focal-length all-in-one with an ingenious way of adjusting the viewfinder framelines to match the chosen length. It was a stunning solution to the problem of offering choice alongside the limitations of the rangefinder mechanics. Leica stopped making it in 2007 although production of the sister wide-angle Tri-Elmar (16-18-21mm), referred to as the WATE, continues. Various reasons have been offered for the MATE's demise but the most likely is that it was just too complicated and expensive to manufacture and sell at an acceptable price.
Don brought along a Fuji X-E2 and the acclaimed Fujinon 18-55mm zoom which is a likely match for the X Vario. It has the advantage of an outstanding built-in viewfinder and a faster lens. But in terms of size and purpose it is very comparable. The Fuji is an interchangeable-lens camera (ILC), of course, so it is ultimately more flexible than the X Vario and is perhaps better compared with the new Leica T.
First go to me and the Tri-Elmar. I was very taken with this lens. The advantage of having three discrete focal lengths in one compact housing cannot be overstated. Sure, it is relatively leisurely at a constant f/4 but contrives to be faster overall than the lens of the X Vario. The relatively small aperture doesn't worry me, as it didn't with the XV, and I was immediately at home.
Three-prime heaven
The Tri-Elmar feels just like a Leica prime (in reality it is three Leica primes built into one) and it is sharp and full of contrast. Don reckons that at 28mm it is not quite as tack sharp as the renowned 28mm Elmarit prime but I was astounded at the overall performance at all three focal lengths. Of course, the 28-to-50mm range is very limited in scope even by modern kit-zoom standards. Ideally there would be four fixed focal lengths including, say, one of 75mm. But that's all pie in the sky since we are discussing a defunct model. If it boils down to a case of take it or leave it, I would now definitely take it.
The focal-length selection was precise and accurate. I've heard that sometimes it can be a fiddle to get the viewfinder guides to click into place along with the selected focal length. I certainly had no such difficulties with Don's lens. The only problem was one of my own making. I was so fascinated by being able to select from the three available primes (I had just mounted the lens by way of excuse) that I completely forgot to widen the aperture from f/8 when capturing Don in the rather gloomy pub.
As is usual, however, the Monochrom rose to the occasion magnificently, upped the ISO to 1600 and produced results that were well beyond the call of duty. I had the auto ISO parameters set to 1/125s and 1600 but the camera took over in emergency and increased the time to 1/90s, adequate for a good exposure but still sufficiently fast to avoid camera shake at the 50mm focal length.
When noise is good
I was again reminded how attractive noise on Monochrom files can be. It is often said that Monochrom noise resembles film grain and I can only let you make up your own mind from the sample shots in this article. Indeed, I am now rather pleased I left that aperture at f/8 or we wouldn't have been able to discuss grain. The Monochrom never fails to impress whenever I take it walkies. Every time I am re-enthused and that is something you cannot say about many cameras. Since I readily confess to a rather unhealthy fetish for black and white photography, this would be the last camera I would sell.
I see the MATE as a congenial travel companion—one lens for all purposes except, of course, low-light photography. I could well imagine a Tri-Elmar plus a fast prime, perhaps a 35mm or 50mm Summilux, making a perfect travel compendium.
Festooned
Don, for his part, was festooned with Leica and Fuji and was bent on getting back-to-back comparison shots, some of which are reproduced here. He was totally impressed with the XV image quality and reckons it outperforms the X-E2 with the 18-55mm zoom. On that basis alone he could see a place for the Leica in his stable. But the Fuji, he says, is easier to handle, especially with the well-behaved built-in viewfinder (which has 2.4 million dots compared with the 1.4 of the rather elderly Leica VF-2, a viewfinder shared with the range-topping Leica M). The Fuji is also quicker off the mark, with faster autofocus, less lag and is more suited to action photography.
Don criticised the trigger-happy and badly placed four-way controller on the X Vario which leads to unpredictable alteration of, in particlar, exposure compensation. This is a well-recognised fault which I emphasised when I tested the camera. But there is nothing to be done about it short of a firmware tweak to enable button disablement. It has to be lived with for now.
Overall, his conclusions were mixed although he had no doubt that the Fuji is the more user-friendly choice. He continues:
I disliked the X-Vario's add on EVF system whereas, although the Fuji one is not perfect, it is at least built in and always ready for use. I also found that the Leica was far too slow to strike up when first switched on, and this was made worse in the operative sense by the fact that one also has to switch on the EVF.
(Editor's Note: The X Vario remembers whether rear screen or viewfinder is selected so Don's comment isn't entirely justified. But he is right in that the viewfinder has to be selected by pressing the button on the rear of the housesing when the camera is first switched on)
Leisurely
The XV, says Don, is a more leisurely instrument but ultimately none the worse for that. As a photographer's tool it is in many ways better than, the Fuji. It is simply a different method of approach, a matter of horses for courses.
Incidentally, Don has a useful theory on start-up times and battery drainage:
I suspect there may be a way round the problem of start-up delay by switching off energy saving and just leaving the switched on all day when in in use. A lot of people neglect this option but my M9s are always set up like this because, far from running the battery down quicker, it actually prolongs life. On the M9 at least, the biggest current drain happens when firing up.

Hence switching on and off requires a massive energy burst. The more ons and offs the more the power used and time lost. Just leaving the camera switched on makes for a much easier life. This is certainly true of the M8, M9 and Monochrome but I suspect not so on the M240. I just do not know if it is true or not on the X-Vario, but it is something I would try (but with a spare battery always available as well).
All negative?
Not at all, as Don explains:
By now you must think me pretty negative about the X Vario, but in fact this is not so, despite all of the above moans. You might ask why? Well no question the lens is quite stunning and so I would still contemplate buying if only for that. To summarise it is not worth considering as a street photography camera, would be hopeless at any form of action photography. But in my view it is BRILLIANT for landscapes, that is its real forte, and I love doing landscapes.

I like the idea therefore of having both the X-E2 (with its 18-55 zoom plus a couple of M Prime lenses) and the X-Vario, but the latter would just have to have the EVF with it as well as I do not think I could use it without. Furthermore, a very important point for me, this collection of cameras and lenses would not even be unduly heavy.
I take issue with Don on the question of the X Vario's suitability for street work. I believe it is excellent for street. The slow aperture is an advantage rather than a disadvantage and the superb lens makes sure you will not seriously miss your favourite prime. My street work seldom involves fast-moving moving subjects so, while I can understand Don's reservations, they don't apply to my style of photography.
SCROLL DOWN FOR MORE PICTURE COMPARISONS AND THE CONCLUSION
Different league
Putting together this article and being able to compare the various similar shots between the X Vario and the Fuji, I have to say that my preference overall is for the X Vario.¹ The Monochrome is in a different league entirely (as it should be at that price) and any comparison must be somewhat unfair and a bit tongue in cheek. But it is an interesting exercise nevertheless.
So, after a day of discussion and testing, we were both impressed and delighted with our test mounts even though Don could find several things to criticise in the X Vario.² Ultimately this is a a ludicrous comparison: A modern bridge camera (and a modern ILC) with superb medium-zoom lenses against a strange mechanical 1-2-3 quasi-zoom designed especially for Leica's mechanical M cameras. Let's call it a draw. Don wants an XV, I want the Tri-Elmar.
Don went out and bought himself an X Vario the next day.²
More reading and links after the photo show below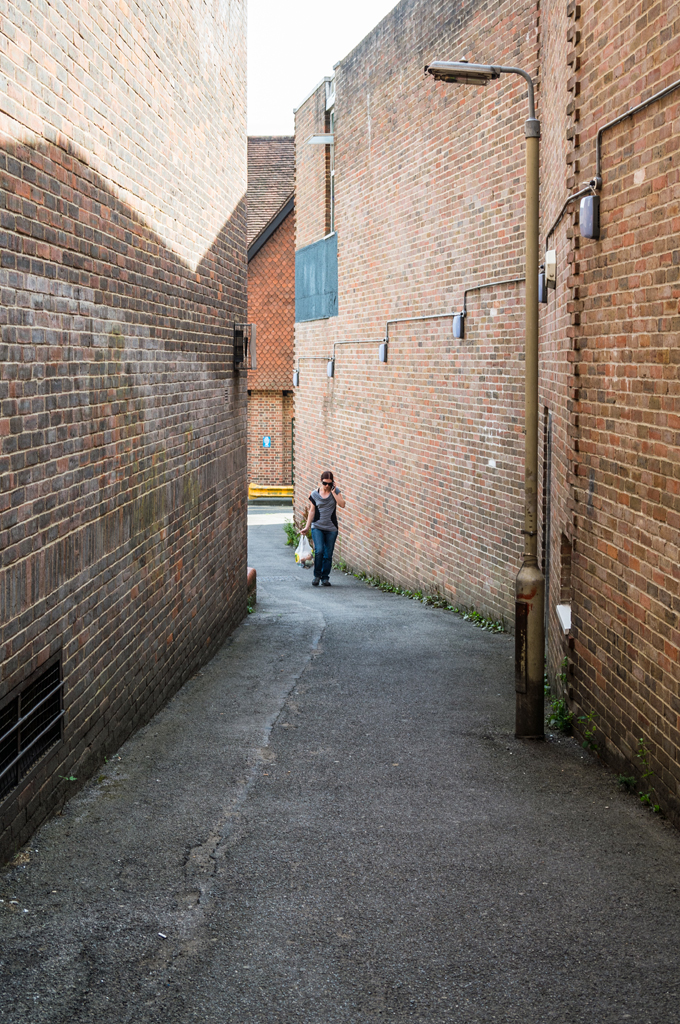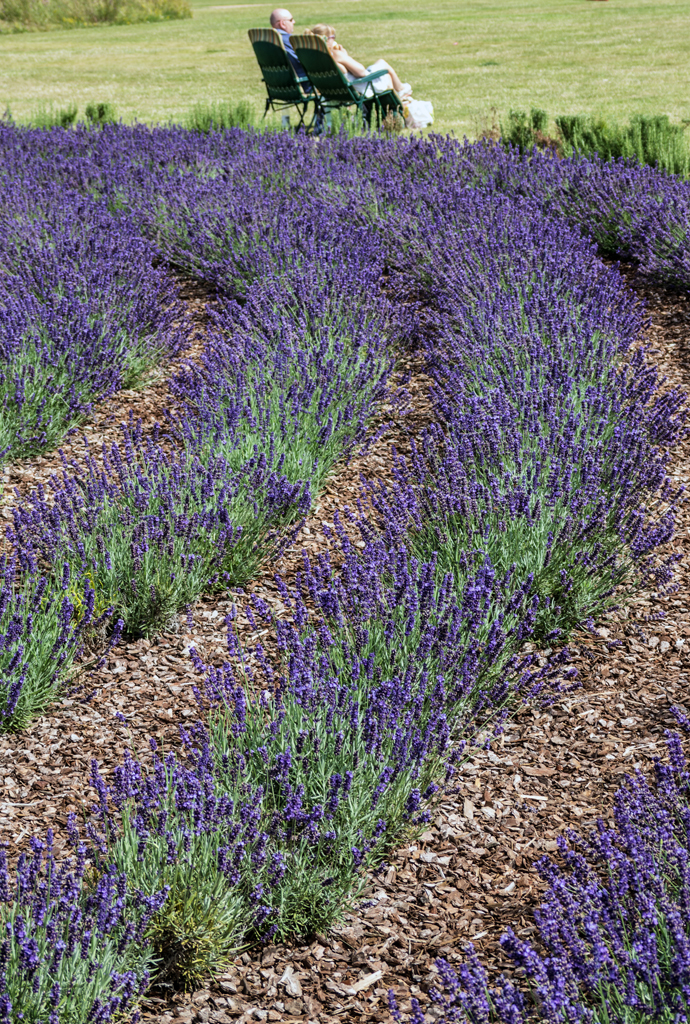 Some more Monochrom teasers
More to read
Macfilos test of the Leica Monochrom
Macfilos test of the Leica X Vario
Using Leica M lenses on the Fuji X-E1
_________________________________________
¹ Note: All the Fuji shots are from in-camera jpegs set to Velvia whereas the X Vario's are post-processed jpegs from RAW. This was my mistake in having set the X Vario to RAW+jpeg fine instead of superfine. We didn't notice this until too late and it would have thus been unfair to use the X Vario's jpegs. Fuji's OOC jpegs are well known for excellence but the processed XV pictures are just as impressive, if not more so.
² Don has now bought a second-hand Leica X Vario complete with viewfinder and half-case which he hopes will minimise the random button pressing. I am still looking for a nice Tri-Elmar.