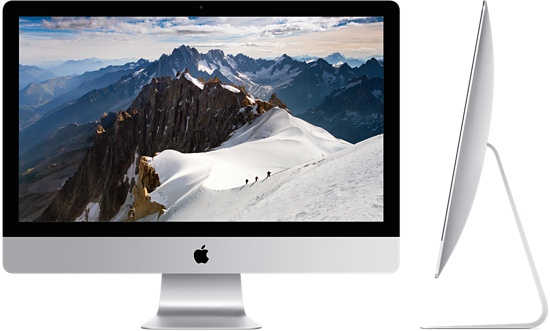 The Apple event last week had been widely trailered and it was no surprise to find new iPads and a new iMac. I was disappointed not to find the rumoured retina-screen MacBook Air making an appearance nor, for that matter, any upgrades to the laptop range in general. This rather puts on hold my strategy of replacing my 15in MacBook Pro retina in the near future.
Seductive display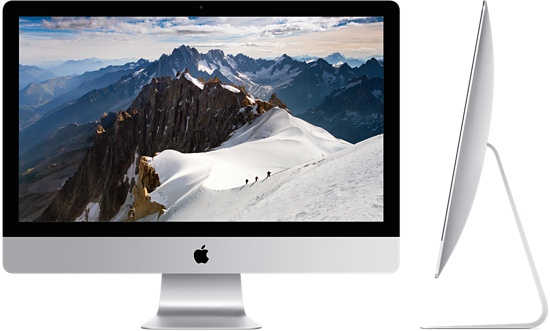 The new 27in iMac was a pleasant surprise. I was immediately seduced by that gorgeous 5K retina display. Having previously stated that I would never again buy an iMac (a great display to last five years trapped in a body that will be out of date in two) I felt my resolve weakening. I can just imagine this beast on my desk and I am sure I would love the resolution, especially for my photographic work. The problem is, this becomes a very expensive computer when tricked out to my satisfaction. Add the 4.0 GHz quad-core i7, 32GB of memory, a 1TB SSD drive and a few other fripperies and the bill comes to an eye-watering £3,500. This is very much in MacPro territory but, of course, you do get that wonderful 27in retina display thrown in. And if you follow Marco Arment's suggested specification you could shave off a few hundred pounds without serious compromise.
There is still a big snag. After two years the computing bits will be looking ancient but the magnificent screen will easily last another three or even five years. So, again, I have to ask myself if this is the right choice. Had Apple had introduced a retina-display Cinema Display at the same time I would have snapped one up in an instant. It is what I have been waiting for for several years. I understand, however, that a new 5K display would not play well with any other current Mac, including the latest MacBook Pros, so that is probably the principal reason the Cinema Display has again been neglected. It's a pity, though, because it would be the perfect answer for many users who prefer to keep their computing power up to date and don't want to have to lose a display every time there's an upgrade. On the contrary, it would be possible to use the new 27in iMac as a monitor in conjunction with a new generation of Macs a couple of years into the future. On that basis the iMac seems more justifiable.
Faced with these choices, my decision is to sit on the fence a few more months. If in doubt, do nothing is very wise advice.
iPad choice
The new iPads don't demand as much thought. Last year I chose to go with the retina-screen mini in preference to the iPad Air. In the meantime, along came the iPhone 6 Plus which, although not an iPad, is sufficiently large to be a daily carry-around device for casual productivity work. After a few weeks with the 6 Plus I no longer want to carry the iPad mini. And if I don't need to carry it, why not get an iPad Air 2?
That's the logical plan. My mini is up for sale
at Amazon and I will be buying one of the new iPad Air 2 models, primarly as a house device for reading magazines and browsing. It is also something I can pack when I know I am going to be doing lots of writing or editing while on the move.
The thinner, lighter and much faster iPad Air 2 offers a great excuse to upgrade. In addition, I am fascinated by Apple's new built-in SIM card and can't wait to try it out. I now see ultimate freedom from these annoying bits of plastic that are so easily lost. Federico Vittici has produced a masterful overview of the new iPads on Macstories and I recommend a browse if you are in the market for one of these svelte newcomers.
With the introduction of the Air 2 and the iPhone 6 Plus, the poor mini is squeezed. As far as I am concerned, it has almost lost its raison d'être.