Every so often a lens comes along that tickles the fancy. My particular fancy is normally stirred by one or other of the long list of venerable Leica optics. They are an expensive indulgence, but one that must be savoured at least once in a lifetime. That said, the remarkable XF 56mm from Fujinon has wormed its way into my affections of late.
At around £800, this lens with its bright f/1.2 aperture is no Poundland bargain, except perhaps in relation to its nearest Leica competitor, the 50mm Summilux. That object of desire costs nearly four times as much. The Fujinon, on the other hand, is also very good, very desirable and a relative bargain to boot.
The lens reviewed here is the original 56mm introduced earlier this year. Fuji has now launched an apodised version, the APD, which will arrive shortly and will be around 25% more expensive than this review model. The APD promises to produce even more satisfactory bokeh but, as you will see, the existing model is already a pretty dab hand at this particular task.
Stunning glass
The fifty-six is a squat, fat lens with eleven elements in eight groups and with a single aspherical and two low-dispersion elements. With its impressively large 62mm filter diameter it looks rather like a smaller, shorter Leica Noctilux (which takes a smaller 60mm filter incidentally). It is indeed a stunning piece of glass, heavy by Fujinon standards but light in comparison with Leica's f/0.95. It is also very fast. A widest aperture of f/1.2 means it is no slouch, even on a cropped sensor. But let's not get too enthusiastic for there is indeed a world of difference between that 1.2 on APS-C and 0.95 on a full-frame lens. In real terms, it can be argued that the Fujinon's light-gathering potential is inferior to, say, that of even the f/1.4 full-frame lens such as the Summilux.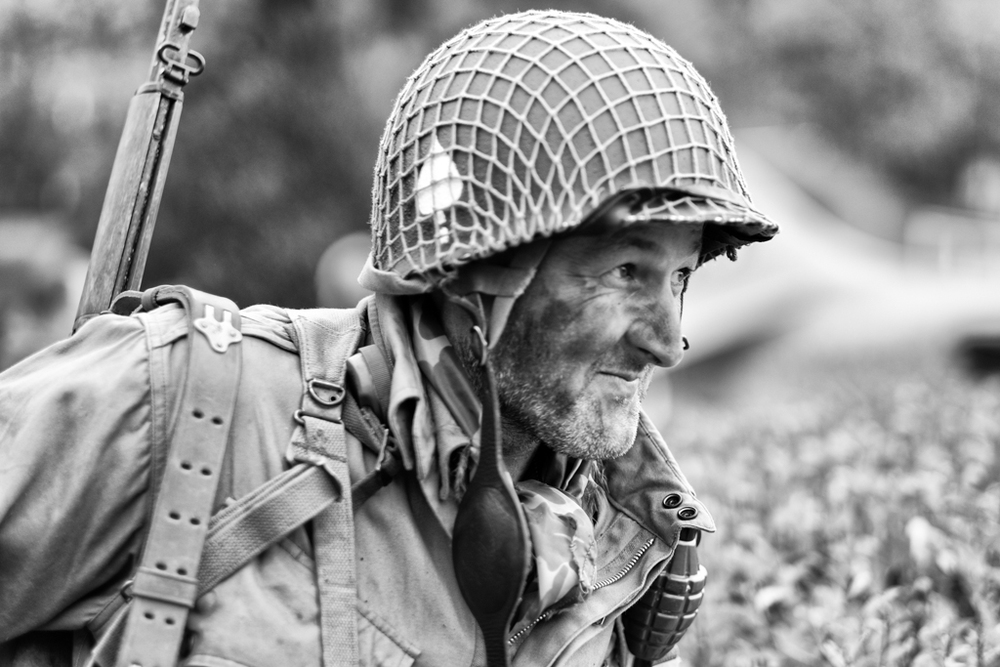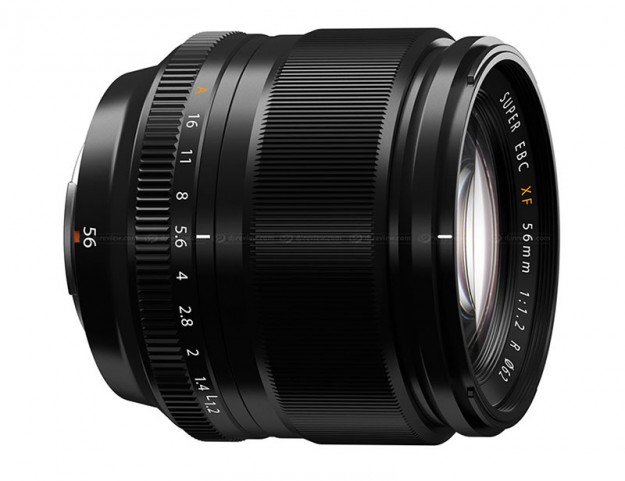 With that slight downer out of the way, the Fujinon 56mm remains a blisteringly fast objectiv. In the dull weather of a London November it can be shot wide open without an ND filter (very much unlike the Noctilux) and this ability will extend to sunny days once the electronic shutter with speeds up to 1/32,000 arrives on the X-T1 (but not on the X-E2) next month. There's not much point in having all your effs under 1.4 unless you are going to do a lot of wide-open stuff, now is there?
Portrait maestro
Since this is a cropped lens for APS-C, it has an effective full-frame-equivalent focal length of 85mm. This means it is eminently suitable for portraits. Yet an 85mm is not the sort of lens you would keep on your camera day in and day out because the 28.5-degree angle of view is clearly narrow in comparison with the usual 35mm or 50mm full-frame workhorses. But can it really work as a day-to-day carry-around lens? I set out to check.
I do often like a longer lens for general work even, on occasion, for street photography. The Leica 75mm Apo Summicron has long been a favourite of mine and it is broadly comparable with the Fujinon 56mm in terms of useability. So I welcomed the challenge of mounting this as my one-lens for a couple of days out.
This 56mm XF works suprisingly well in an urban environment and I find myself getting more keepers, without the need to get too close, than with the usual suspect, the 35mm or, even, my preferred 50mm choice. I have been using it mostly in autofocus mode, which works well and is fast. It is surprisingly adept at scooping casual street shots, especially at narrower apertures between f/5.6 and f/8 where a wider depth of field is helpful and desirable.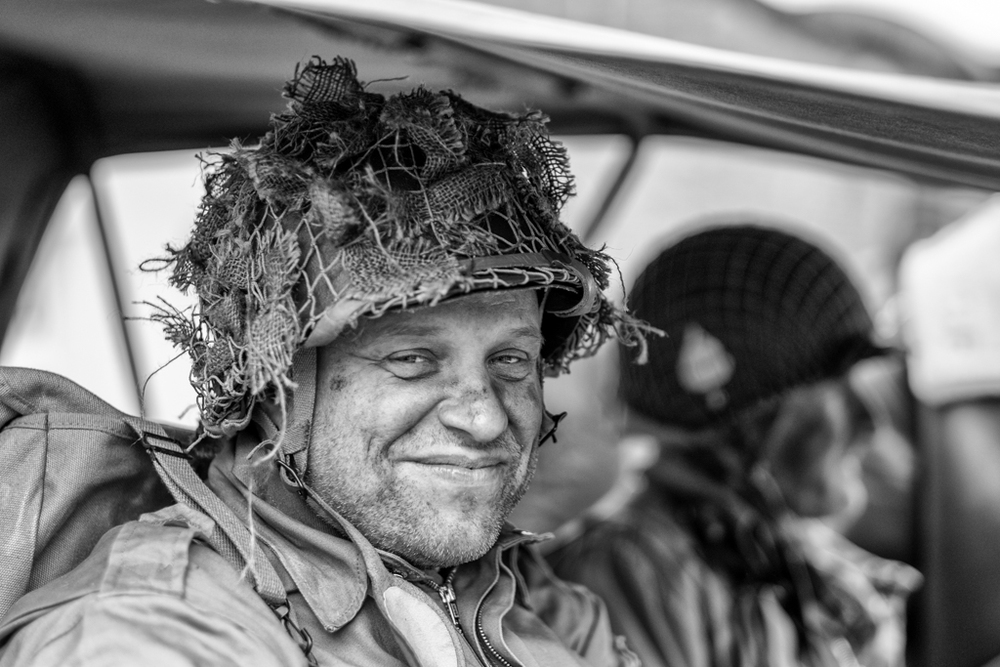 Autofocus
Autofocus, as experienced on the fast X-T1, is not quite as speedy as with some lenses in the XF lineup. I did experience the occasional missed focus and some hunting at lower light levels. But when it locks on it is accurate. My colleague Bill Palmer reports that this problem is more pronounced with the X-Pro 1, particularly when using the optical viewfinder when the parallax offset comes into play. The motor is also commendably quiet, certainly quieter and less chatterful than on some of the earlier XF lenses such as the 35mm f/1.4.
But shooting wide open and with face recognition enabled, the 56mm Fujinon impresses immensely. With the narrow depth of field, selective focus is especially easy to obtain automatically. As a careful, manual focus Leica addict, I never thought I would say this. Auto focus, face recognition, what is the world coming to? But it works well with this Fujinon lens. Even in manual-focus mode it is much easier to focus accurately than the fearsome Leica Noctilux which does take a fair bit of getting used to.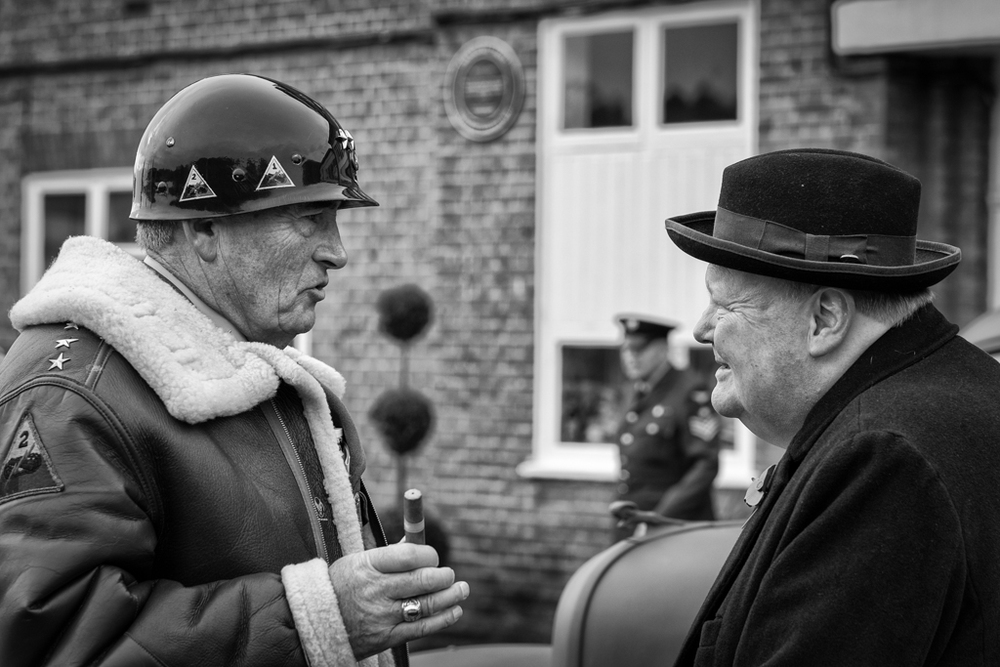 Quality build
As usual with XF lenses, the workmanship and materials are of a very high standard. Although the 56mm is quite heavy at 405g it is, like all Fujinons, light for what it is. It is also quite big. But you cannot expect to have a sturdy 85mm-equivalent lens with an f/1.2 aperture looking like a teensy, featherweight pancake. By comparison, the Leica 75mm Summicron weighs 430g and it is a mere f/2. The Leica Noctilux is much heavier than any of them at 700g but it is a different and more aggressive animal entirely, despite its superficial resemblence to the Fujinon. Like all the more recent XF lenses, the 56mm feels more dense and less hollow than the earlier models.
The lens has a clearly marked aperture ring nearest to the camera. This moves in 1/3 stops (except between f/1.2 and f/1.4) and has fairly clear détentes. However, the ring is quite easy to dislodge, especially when dragging the camera from a bag. Gloriously, despite being in electronic rather than manual control of the shutter, this aperture ring has clear stops at either end of travel and moves through an arc of a about 90 degrees, much like a manual lens. That I do approve of.
The Aperture ring moves smoothly from the narrowest setting, f/16, over to A(uto) when you want to leave the camera to choose the aperture while you determine the speed (or set both aperture and speed to A for fully automatic mode). I generally prefer aperture priority mode, with the lens fixed to a desired aperture and the shutter speed dial on the camera top plate set to A.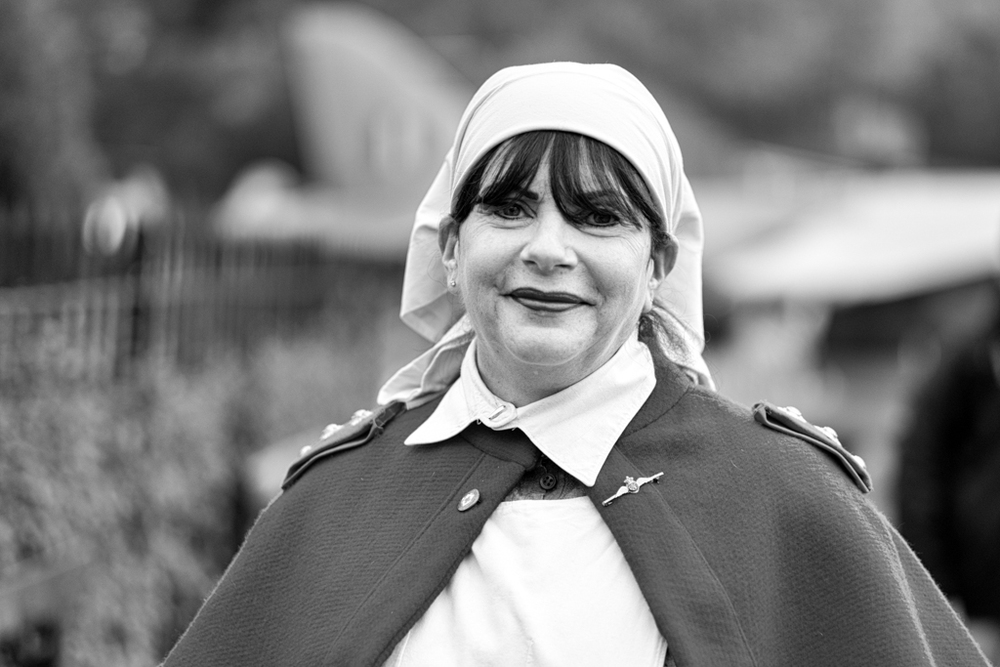 Focus by wire
Outboard of the aperture ring is a broad, superbly tactile focus ring which works smoothly, is well weighted and has just the right degree of resistance. Unlike the aperture ring, however, this is true fly-by-wire with the ring twiddling around endlessly. I don't much care for this arrangement but it is par for the course with most autofocus lenses these days.
Moving from near to infinity is a relatively slow affair (when compared with a manual lens), although the focus responds effectively to the speed of twiddle; turn slowly and it is finely controlled, twist rapidly and it runs happily on its way. However, this particular focus ring is one of the best I have found on any of the Fujinon lenses. It is nicely weighted, neither too loose nor too stiff, and really makes you want to work in manual mode.
In terms of handling, the 56mm is well balanced on both the X-T1 and X-E2. It seems to suit the smaller camera particularly well. It is chunky in the hands and all the controls, as outlined, are smooth and satisfying to use.
Push-pull
The only real disappointment with the ergomics of this lens is the lack of the push-pull transition from auto to manual focus as found on the 14mm and the 23mm Fujinons. I like this arrangement very much, especially since it enables the introduction of an engraved depth-of-field scale when in manual mode. With the 56mm, as with other lenses in the range, it is necessary to set focus mode by means of the switch on the front of the camera. This is slower and less satisfying than the sysem on the two wider primes. The lack of a depth-of-field scale also makes it more difficult to set zone focus for street work.
The lens comes with a substantial 50mm-long plastic tubular hood which turns it into a rather intimidating and ugly affair not best suited to discreet street photography. Wherever possible, in a dull British autumn, I shot without the hood. I would certainly keep the it handy in the bag on sunnier days.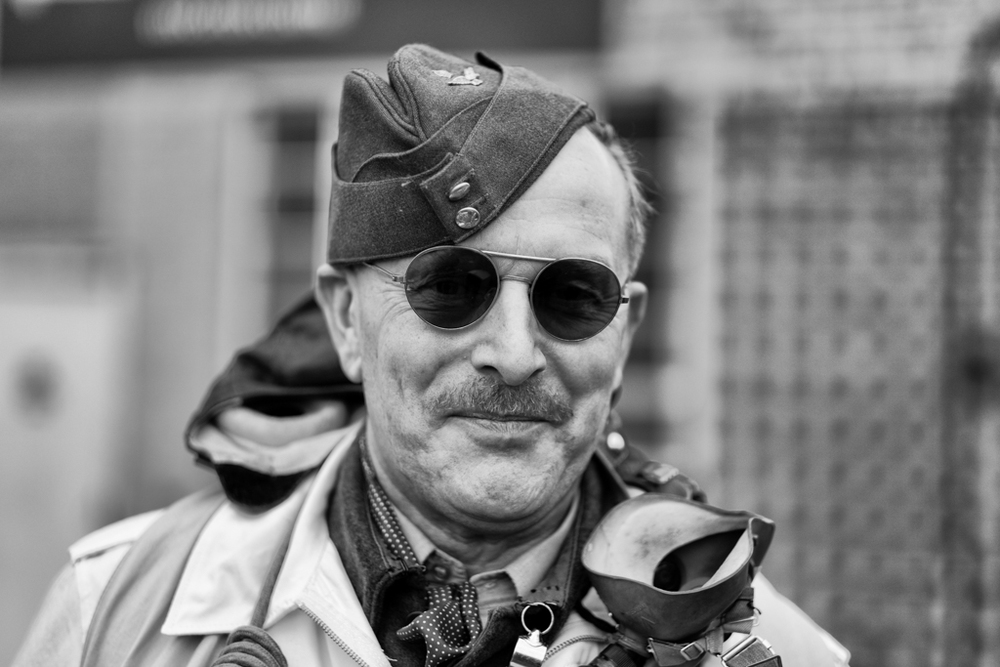 Image quality
This is an exceptionally sharp lens at all apertures. While it is deliciously tempting to shoot wide open, the lens serves well at smaller apertures. invariably producing tack-sharp pictures.. Images are well corrected and there is little evidence of distortion. Vignetting is virtually absent even at the widest aperture (note that in some examples I have introduced vignetting for effect but have stated so).
The big attraction of a fast lens like this is the ability to isolate the subject in the narrow depth of field and achieve a pleasing background blur. The bokeh from this lens is smooth and well controlled and it is hard to see how the new APD will improve matters. I make no apologies for using this lens wide open to harvest examples for this review. It is addictive.
The Fujinon 56mm is fast becoming a favourite star in the X-Series firmament. And that is saying something because all XFs are pretty special and a cut above the average. Among the primes, this lens keeps good company with the two f/1.4 designs, the 35mm and the newer 23mm, in terms of sharpness, overall ability and desirability. Bill Palmer regards this bag of 23mm, 35mm and 56mm as the holy trinity, fit to be spoken of in the same breath as the Leica 35, 50 and 90mm.
Currently my two best friends, the tiny, lightweight f/2.8 27mm pancake and now the 56mm, are capable of covering almost all my needs. They give me a choice between 41mm and 85mm in full-frame equivalence, and make superb travel companions.
I make no apologies for the fact that the majority of the sample pictures in this review are taken at f/1.2 This is what this lens is all about. It is a great all-rounder, just at home at f/8 as wide open. But wide-open is what it does best. If you don't need the benefits of a wide aperture there are other, slower lenses in the Fuji catalogue that will do as well. But in the 56mm you have a lens that can be shot wide open without worry, especially when the X-T1's electronic shutter capability arrives in December.
The Fujinon 56mm is a must-have lens for any Fuji X owner and it is one that can become wildly addictive in a short time. I consider my fancy well and truly tickled and this would definitely be one of my favourite lenses in the range. Indulge yourself.
Before moving on, see the Portobello Road samples gallery below.
The X-T1 and XF56mm R used in this review kindly loaned by Chiswick Camera Centre, London
PORTOBELLO ROAD GALLERY – FUJI XF 56MM F/1.2 R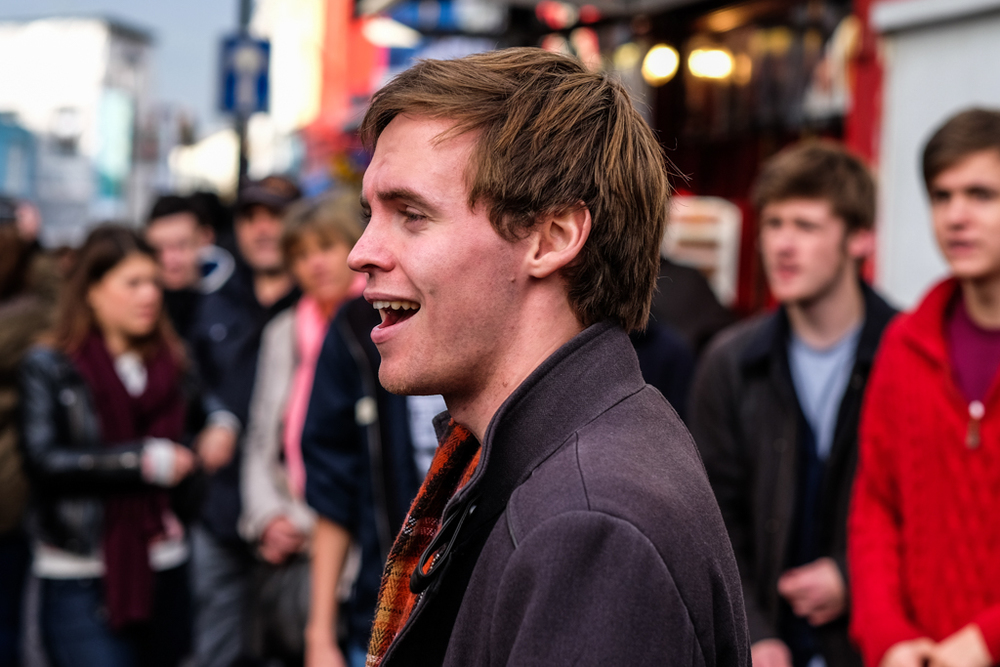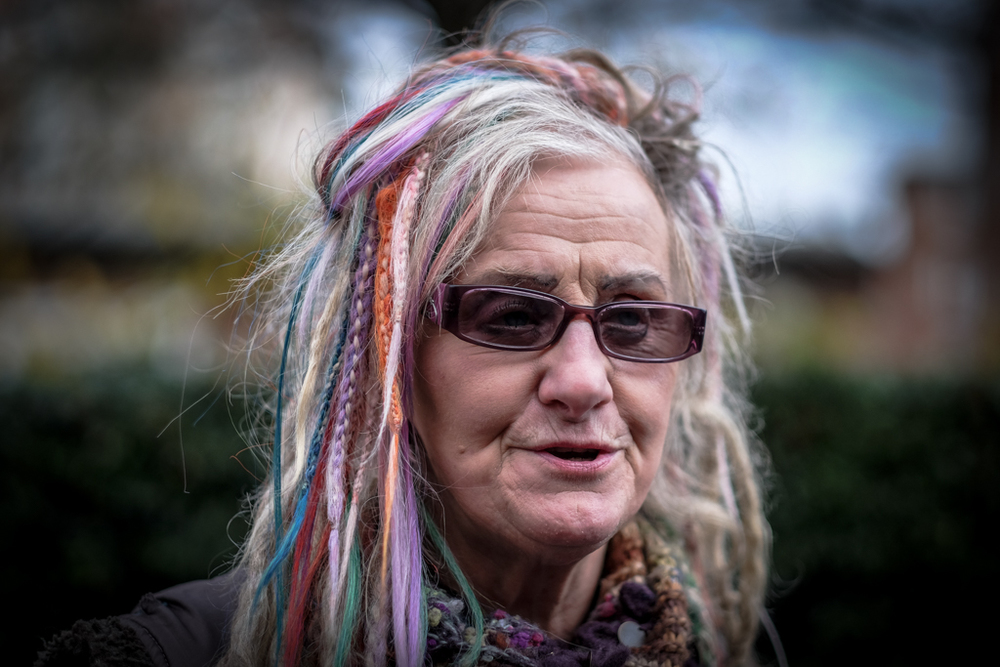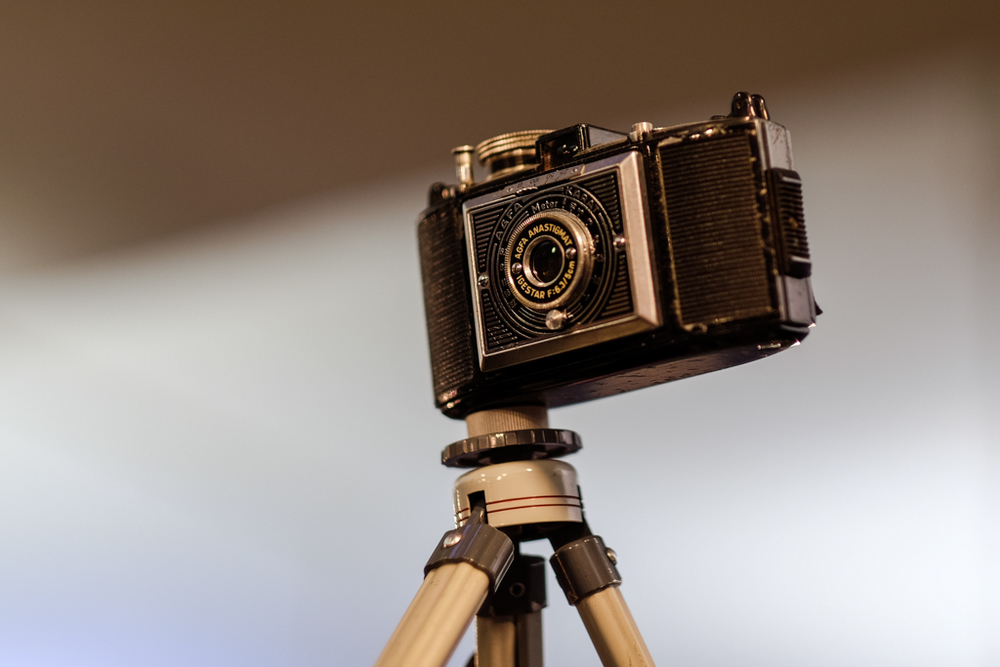 Lonely Leicas taken at f/1.2 @ 1/100s together with two crops of camera detail