Last Friday I completed my first freelance journalistic assignment of recent years, reporting for the Australian website, The Rolling Road. The occasion was the public viewing of the supersonic Bloodhound, the 1,000-mph vehicle set to attempt the land-speed record.
My interest in competitive motorsport is just about zero, although I do have a healthy appetite for news of the sort of vehicle I can aspire to driving. No, I went to the Bloodhound launch only because I had received from the Royal Automobile Club an invitation to what I naïvely imagined to be an exclusive occasion. The prospect of a glass or two of champagne floated across my mind as I neared Canary Wharf in the middle of London's new financial district.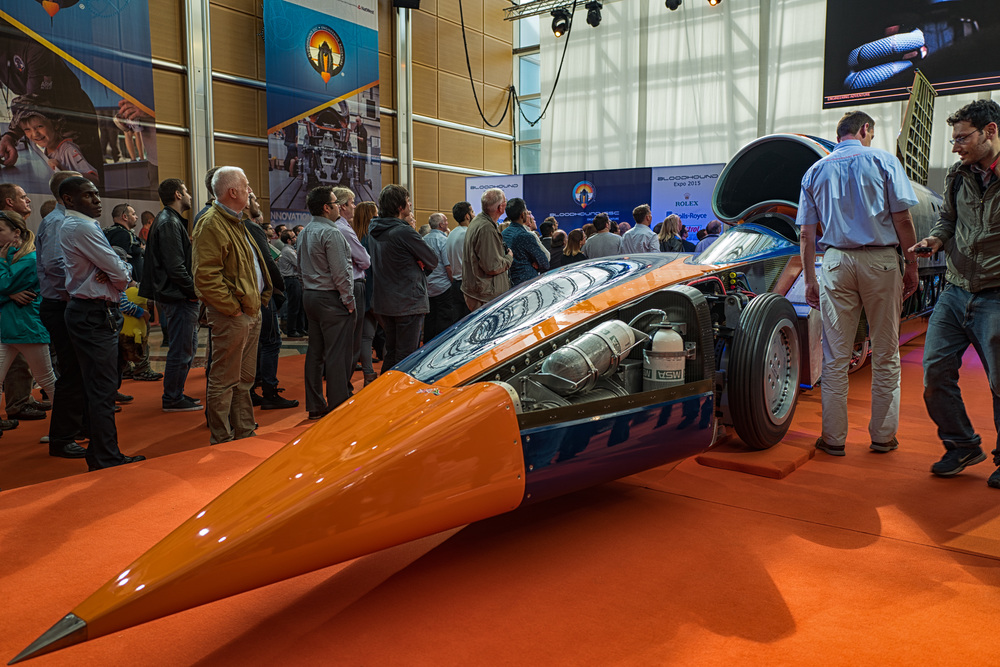 Sadly I was disappointed. Apparently every man and his dog had received a similarly exclusive invitation and I had to fight to the front to get a few photographs. You can see the results in this article at The Rolling Road.
The Bloodhound does look like a serious bit of kit, a real jet-powered monster. But my mind slipped back to previous attempts by Sir Malcolm Campbell in Bluebird and John Cobb in the Railton Special. In their day, these cars were every bit as exotic as today's Bloodhound. And John Cobb would probably have given me a glass of Moët for my troubles.
Perversely, with my geek hat on, I was more interested in the complexity of the dashboard than anything else. I couldn't actually see it for myself and had to be content with poking the Leica Q down into the withering depths. When I developed the file I discovered that the scene looks more like a computer game than a car cockpit. I couldn't help comparing it with the analogue simplicity of the early 1900s racing dashboard I snapped yesterday at Brooklands.
I will leave John, a great Motorsport enthusiast and owner of classic Porsches, to gush over the new record wannabe.
All photographs by Mike Evans. The Napier-Railton was captured by the Leica M-P with 50mm Summilux while the colour photographs are from the Leica Q