As I've said on many occasions, there's nothing worse than buying a new camera and finding out, just a few months down the line, that it is out of date. It's hard luck as far as most manufacturers are concerned. They've moved on, all you have to do is take a loss and buy the latest model. Not so with Fuji. This company is staffed by enthusiasts who value their customers and try their hardest to filter down improvements to older cameras wherever possible. Only this week, for instance, a firmware update for the two-year-old X-E2 camera brings it almost up to the same level of performance as the newly announced X-E2S. Fuji call this policy kaizen, the practice of continuous improvement. Bill Palmer is penning a more detailed explanation which will come in a couple of days.
Giving up the ghost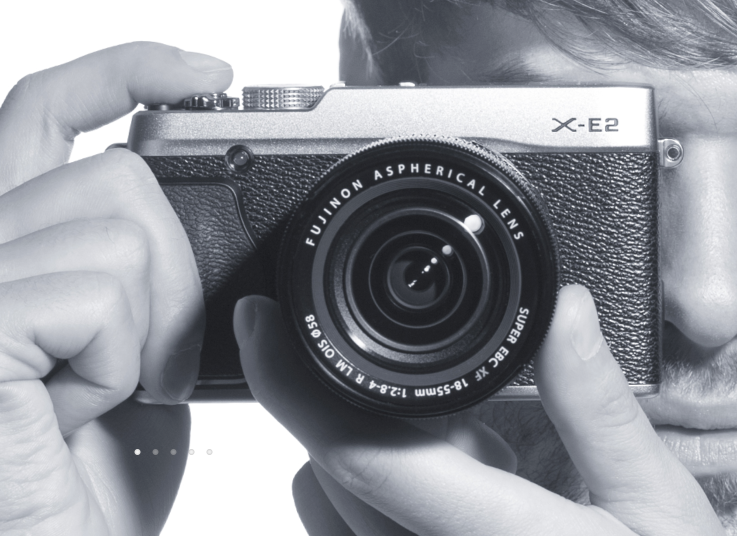 Whichever Fuji X-series model you look at, there is support long after most other manufacturers have given up the ghost. Even the long-in-the-tooth X-Pro 1, the first interchangeable-lens X-series camera, was systematically upgraded through the years with a host of improvements on the original model.
Wherever something is possible electronically, Fuji will do its best to oblige even if, in so doing, some customers are persuaded to stick with what they have rather than upgrading to the shiny new model.
All this gives users loads of options. For instance, with the new X-E2S in the offing, now is a good time to buy the identical-looking X-E2 and take advantage of the latest firmware upgrade. It brings a host of features and operational improvements. In addition to a revised user interface you also get an autofocus upgrade to bring the camera up to the performance level of the new X-T models. These improvements are so extensive that Fuji has released a completely new version of the user manual.
Cannibalisation
The firmware upgrade brings a new AF system with greater accuracy, better eye detection, and auto macro mode and autofocus improvements in video mode. In terms of functions, the camera gets a 1/32000s electronic shutter, just like the X-Ts and X-Pro 2 and a long list of enhancements. The new user interface brings the X-E2 up to the same level as the X-E2S and there are also improvements in shutter-speed dial operation, AF area selection and the option of a variable focus area while in manual focus and, finally customisation of the Q menu.
The extent of these changes completely alters the original X-E2 in a way that few other manufacturers have ever attempted. It rather reminds me of Leica's policy in the 1930s and later when older models could be upgraded to match improved versions. In those days, though, it was a case of shipping the camera back to Wetzlar for a day or two of intensive mechanical tinkering. Now an upgrade is just an SD card away.
Many modern manufacturers would shy away from such a drastic upgrade because of the fear of new-model cannibalisation. But not Fuji; and customers notice this. They see a customer-friendly company and they are more included to trust the brand and support it despite the blandishments of flashier manufacturers.
See also: Fuji and Leica for best customer experience