Why is it that an old Leica that has had a hardish life can be so much more attractive than a pristine out-of-the-box newcomer? I'm the first to admit that I mollycoddle my cameras and worry about getting a scratch or a brassed corner. It's some notion about harming resale value, I suppose, but really I shouldn't worry. Today I met a man who doesn't.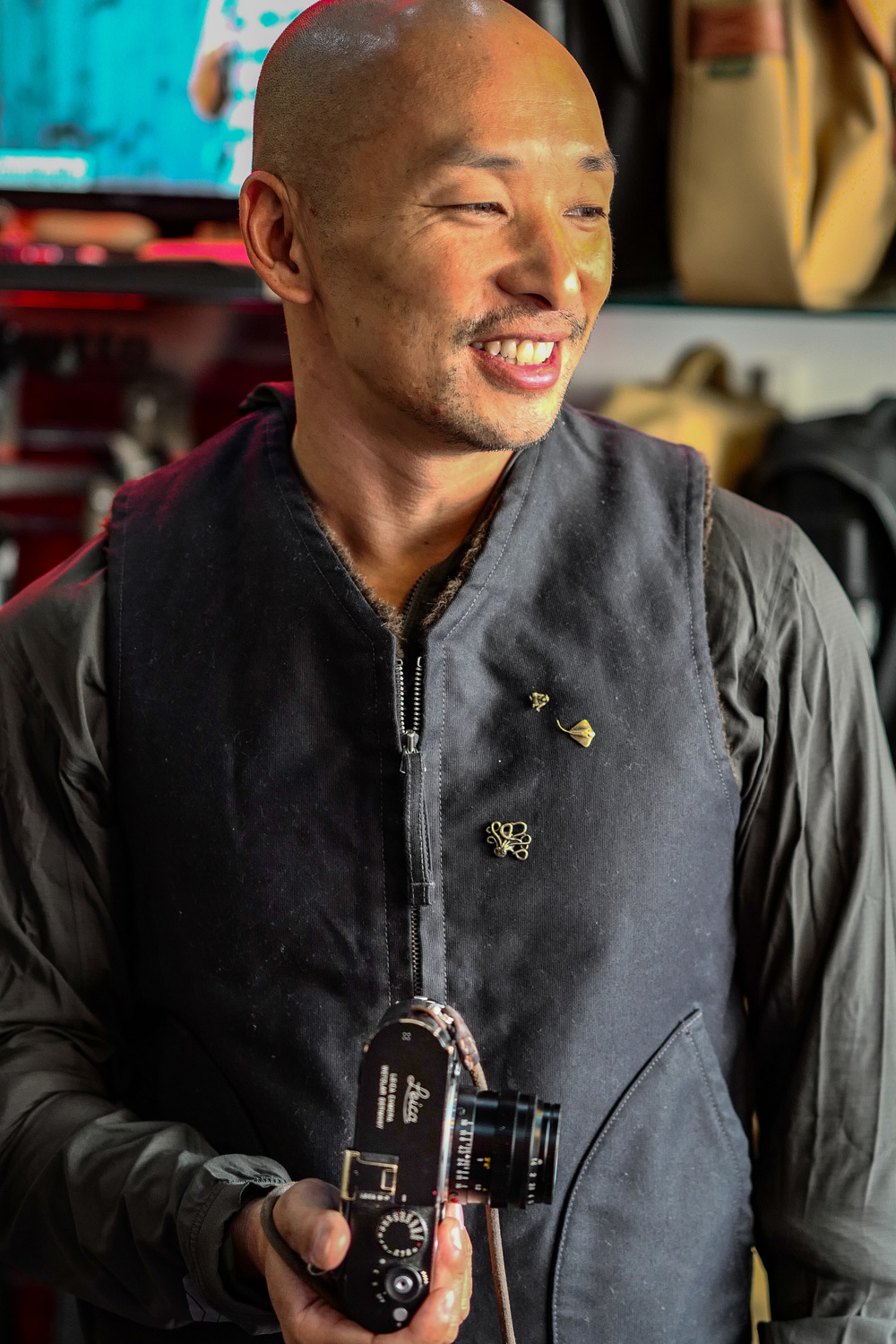 Kai Sotto's modern M-P looks like it has seen better days. In fact, it looks more like my brassed-off MP film camera from 2004 than a digital wonder that was introduced to this world as recently as August 2014.
Kai is a Canadian who now lives in Singapore and I met him at Red Dot Cameras in London. He has a completely different attitude to his cameras to me, throwing them in the bag and generally not worrying about any damage. I bet he gets some great shots.
In view of the large amount of brass showing through on this M-P I thought initially he had been at it with a Brillo pad. This is not the case. He just uses it. It is what happens to a good camera when it is used as a tool for taking photographs rather than as an object to be kept safe from harm.
I envy Kai. I'd really like to take his attitude to cameras, to treat them with a firm hand and to free myself from worry about the first scratch. I'm also not so sure that if he put his war-weary M-P on the market he wouldn't get more for it than I would for my pristine black model. There are people out there who will pay more for a good dollop of brass. As they used to say back in my home county of Lancashire, "where there's muck there's brass."
There's just something about it. I feel the same about my MP film camera which I bought secondhand, already well and brassy. It's a beauty and so is Kai Sotto's M-P.
Gradually I feel my attitude to cameras changing: Don't worry so much, just get on with it and enjoy taking photographs. Forget those leather half cases, just let the camera take its chances. It might even make me a better photographer.
By the way, if you feel like a bit of brassing yourself, it has to come naturally. No nail files or pumice stones for you. And before you start throwing around your M make sure you know which one has a brass top-plate and bottom cover. The new, stripped down M262 doesn't, for instance—but you are safe to scratch to your heart's content with the M240 and M-P.
You can find Kai on Instagram @kaielm