Almost every year for the past 680 years there has been a one-day street fair in the centre of Pinner, Middlesex, about 13 miles from central London. The town's High Street is closed under a Royal Charter granted in 1336 by Henry III to John, Archbishop of Canterbury. Nowadays the showmen move in and the fair becomes a fairground in the more modern sense: More donuts and waltzers than turnips and chickens.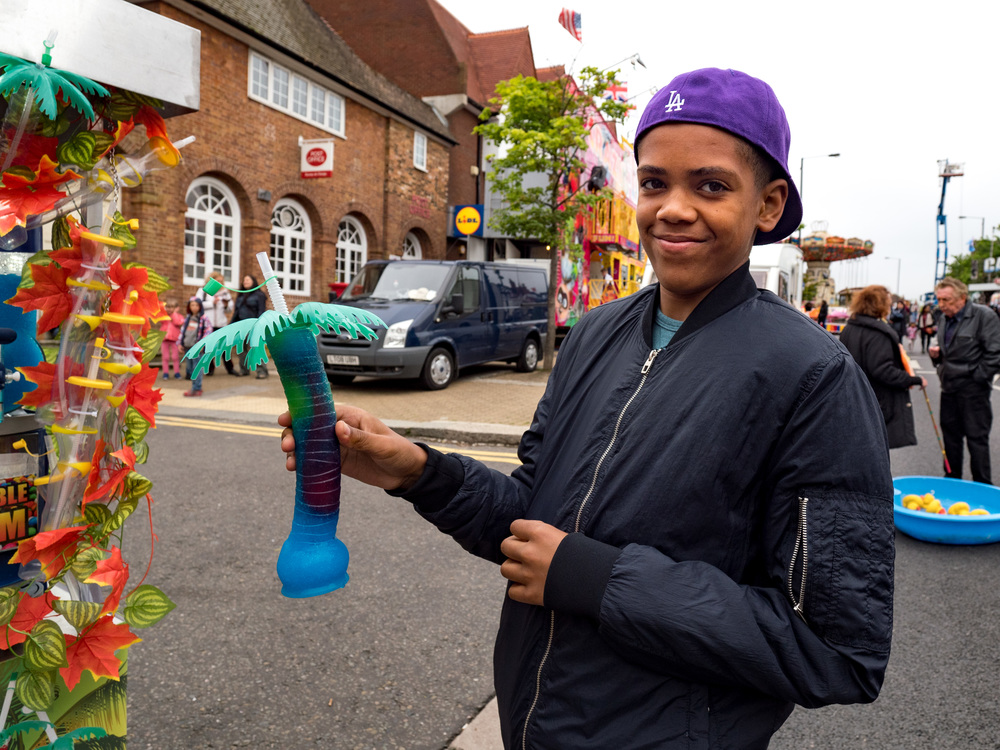 Yesterday was the big annual event and I was persuaded there by Rod Jesson, a friend whose passion for fairgrounds (and, in particular, the rides and the heavy vehicles that transport them) is renowned throughout the showman's world. Rod takes photographs which he often exchanges fellow fairground enthusiasts. He has a vast collection of showground shots—which he started taking 45 years ago. Eventually this unique collection will be donated to the National Fairground Archive at Sheffield University. If you thought we Leica collectors were odd, well… It just shows that there is a passion available for everyone.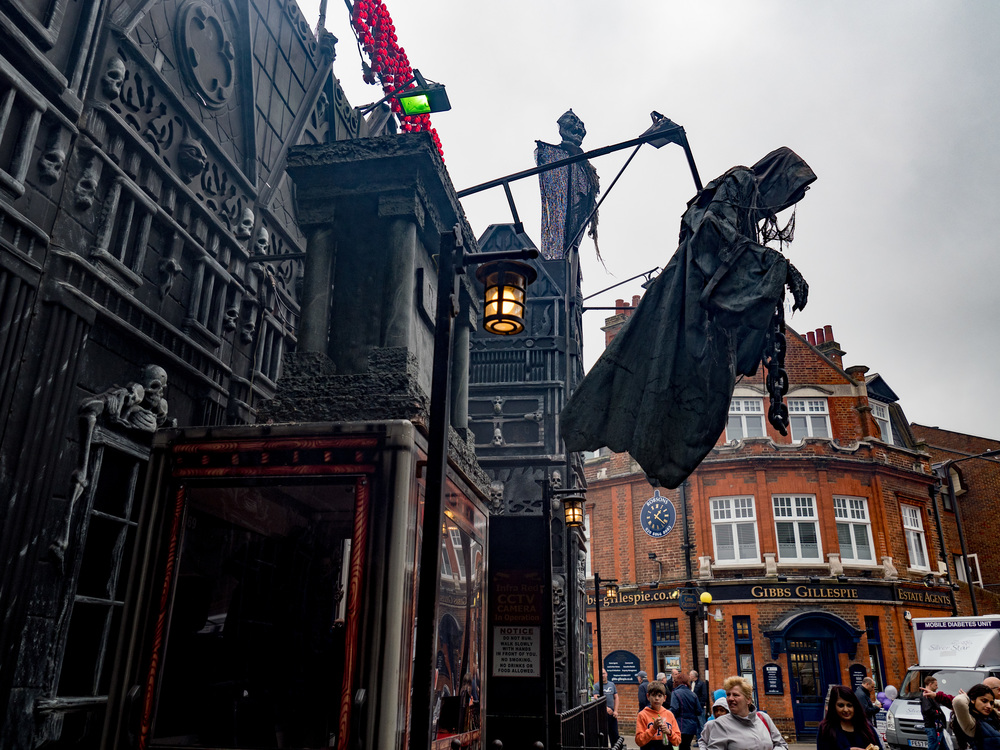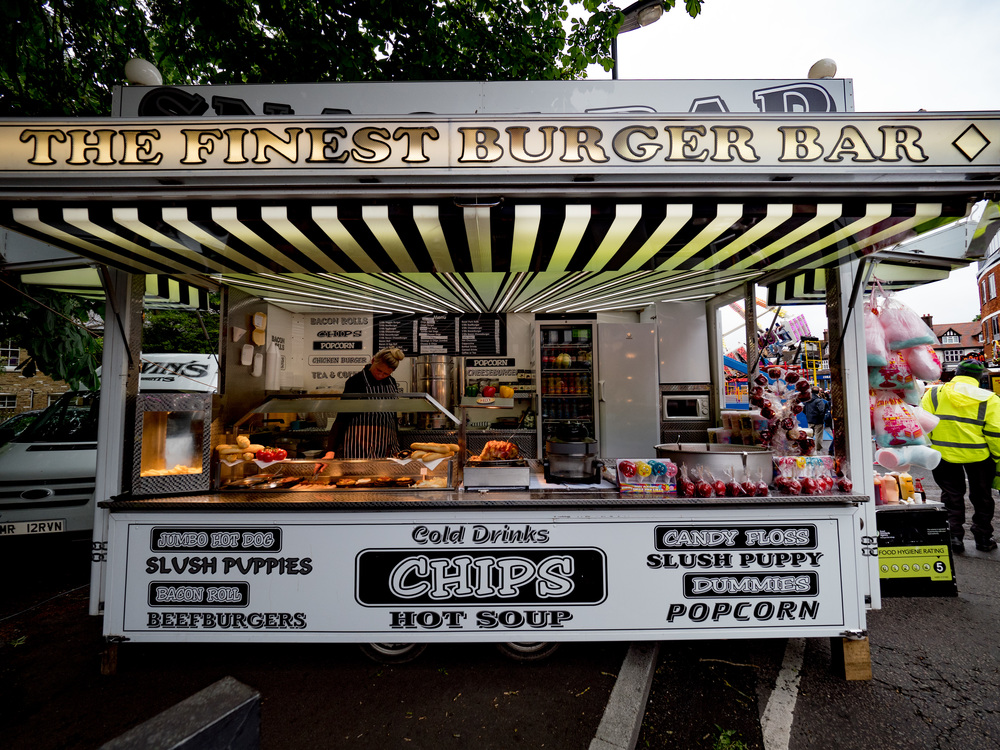 Now Pinner High Street is a narrow and rather quaint thoroughfare and it is hard to imagine full-scale fairground rides in such restricted circumstances. So I needed a lens well able to cope. Enter the Olympus M.Zuiko Digital ED 7-14 1:2.8 Pro. A wide title for a wide lens.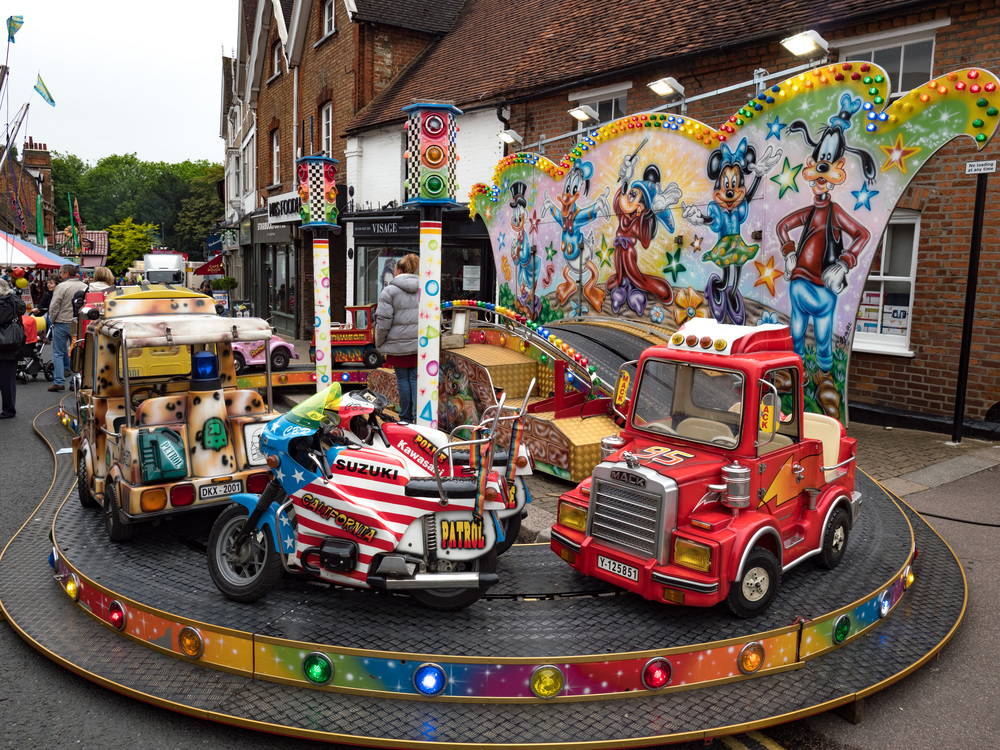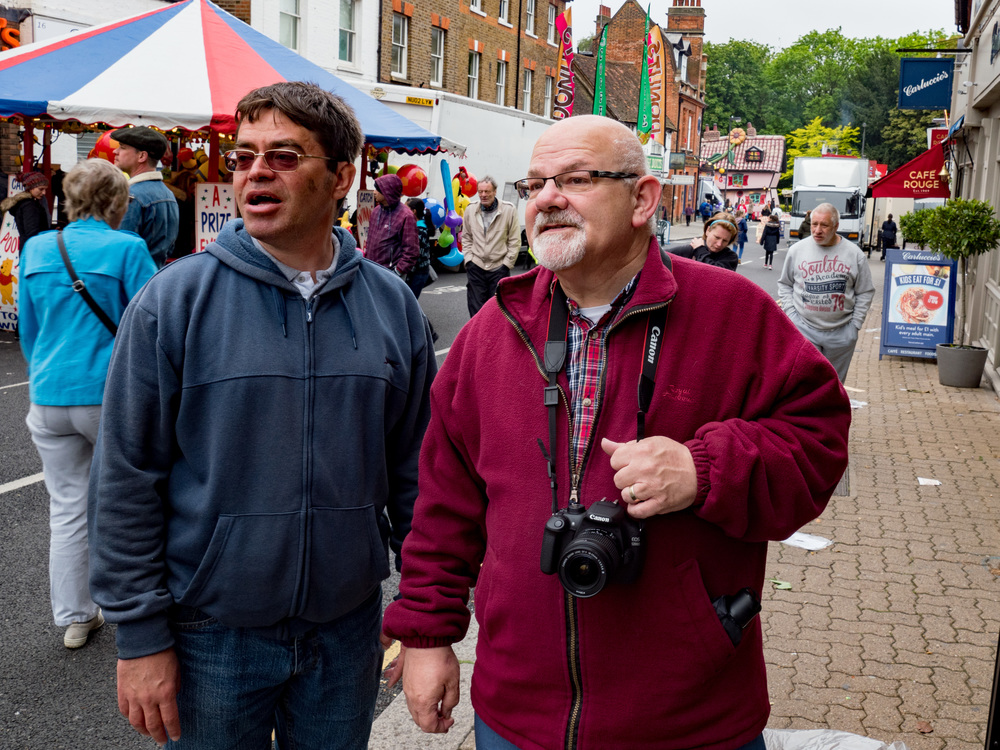 I have never been a wide-angle enthusiast, persuading myself that 28mm or even 35mm is "wide" enough. The Zuiko, however, given a 35mm equivalent range of 14 to 28mm—just right for large contrivances in ultra-narrow streets.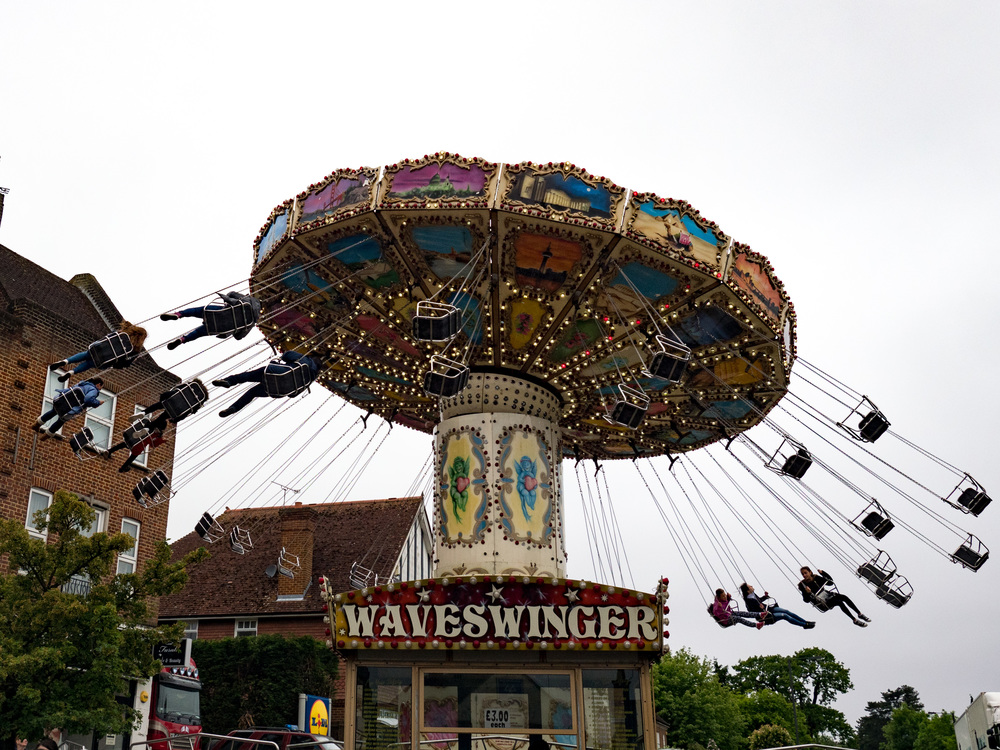 This is a very useful and very competent optic which, for its wide-angle, provides a remarkably well-correct view of life. It provided opportunities to grab shots of the larger exhibits despite the very narrow confines—ideal for architectural photography. With its constant f/2.8 aperture it is fast for such a lens and copes well even with the dull conditions of yesterday. It goes without saying that focus is a doddle; almost everything is in focus all the time at 7mm (equivalent to 14mm).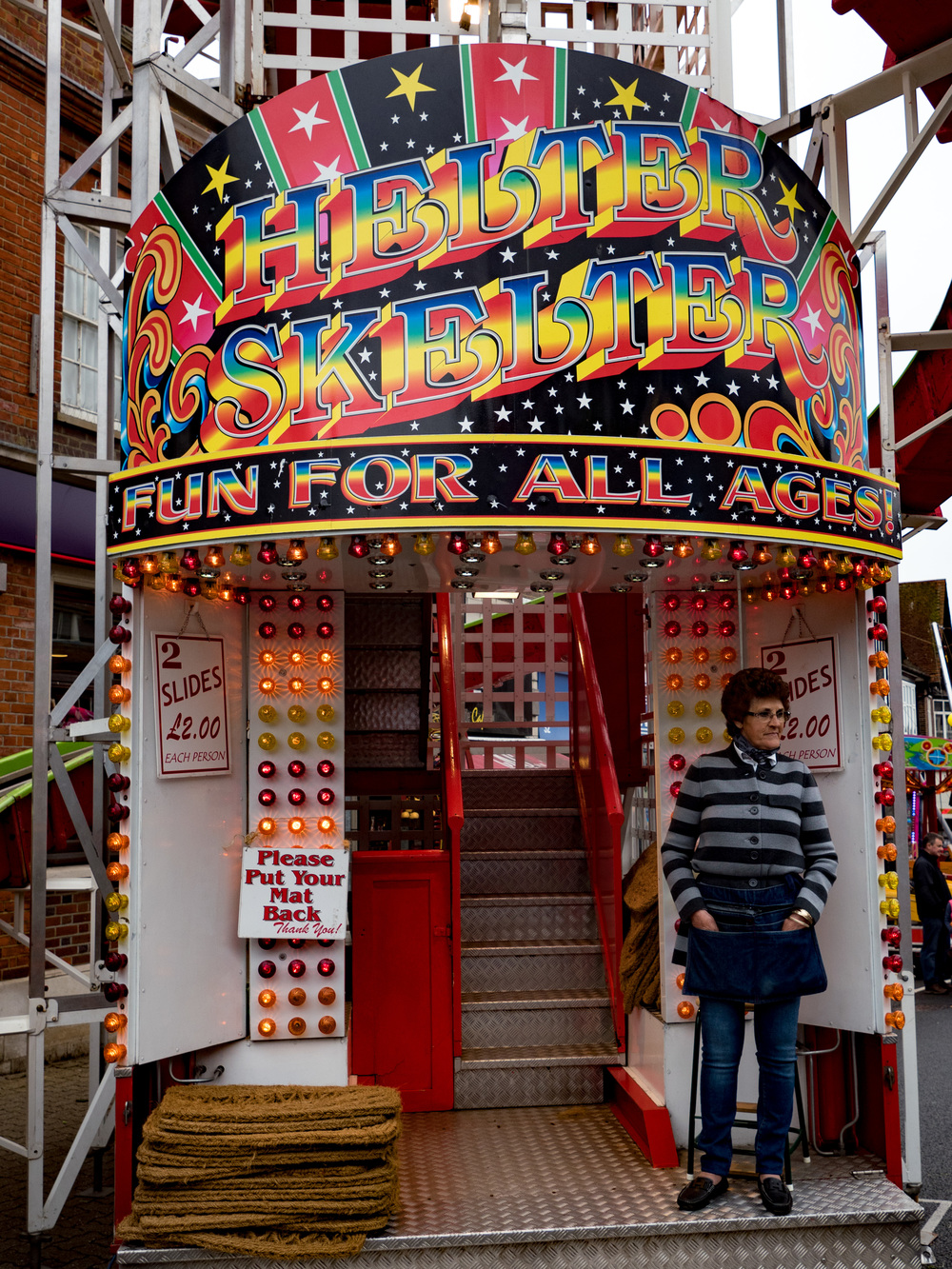 The lens is weather-resistant but the camera, the PEN-F, is not. So it isn't possible to take full advantage of the weather properties. Ergonomically, however, this lens is a star. The smooth focus and zoom rings are complemented by a focus clutch—a slider on the focus ring—which swaps instantly from manual to auto focus. Most of the time, though, I used the lens on manual. It is extremely easy and effective.
Krazee Cottages: One built in 1580, the other playing at catch-up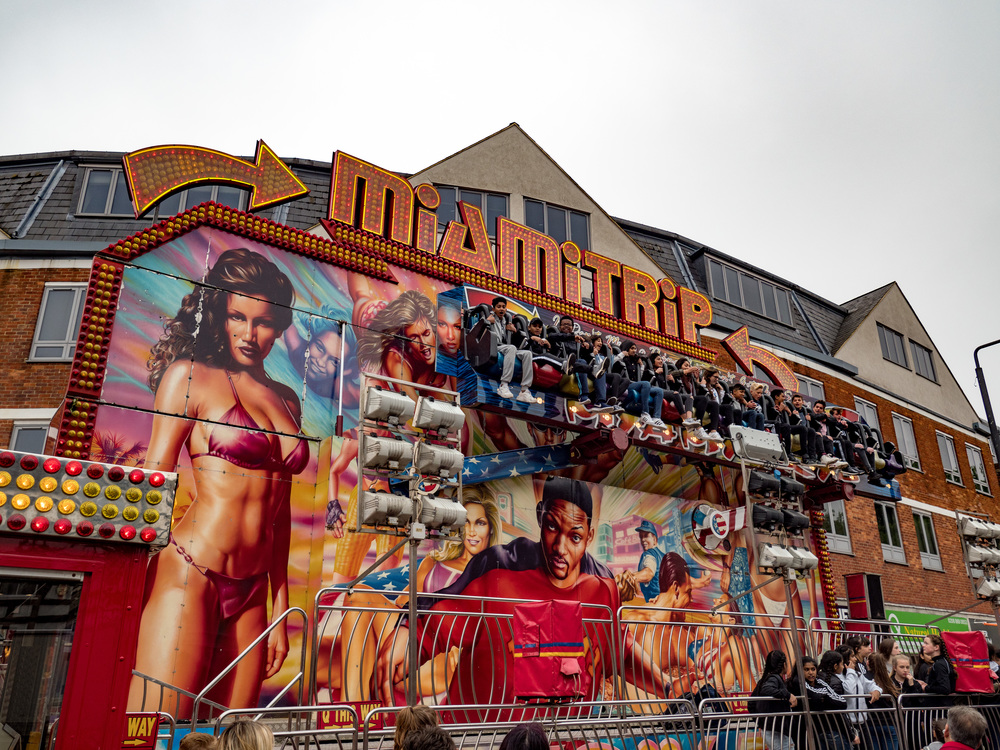 The 7-14mm perfectly complements the other professional zoom in the Olympus stable: The very similar 12-40 medium-range lens that offers a useful 24-80mm equivalent. It can be argued that these two lenses, the 7-14 and the 12-40 are all the lenses you need for the Olympus PEN-F.
I will be writing more about the 7-14 and the 12-40 later.
_____________
Subscribe to Macfilos for free updates on articles as they are published. Read more here
Want to make a comment on this article but having problems? Please read this