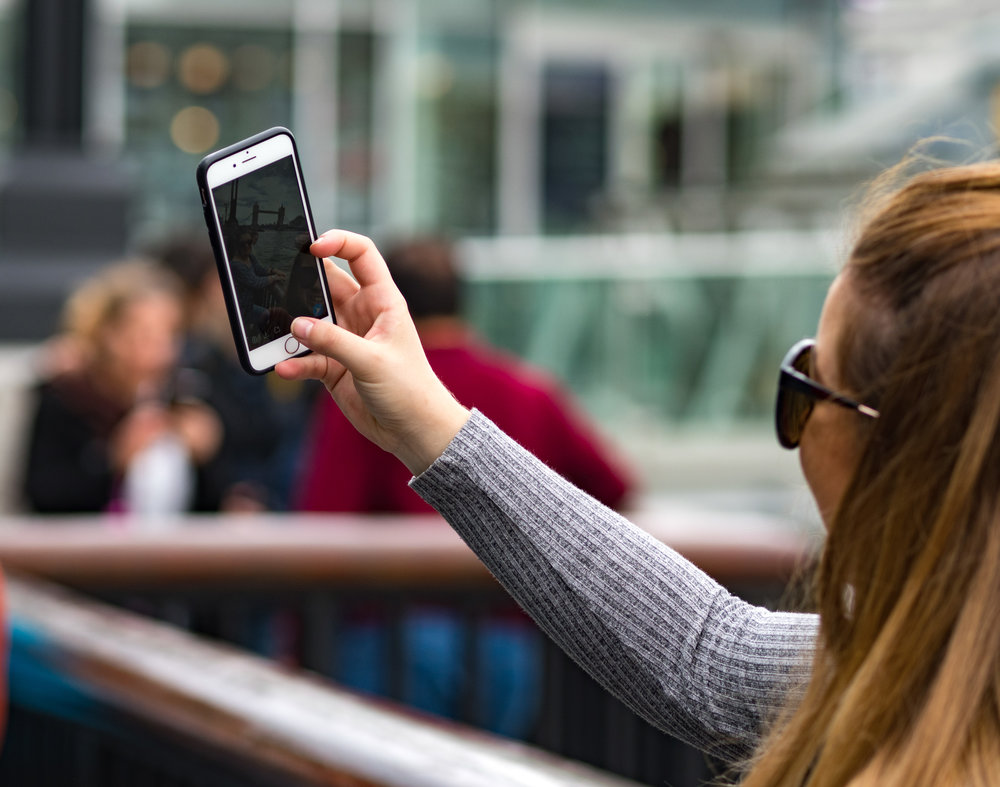 I'm here in Berlin for the IFA—Europe's answer to CES—to find out what's happening on the technology scene. The Internationale Funkausstellung is one of the oldest "radio" exhibitions in the world, dating back to 1924 when it was all crystal sets and embryonic public transmissions. Now the show covers the whole gamut of consumer electronics.
It's odd that this event takes place from September 1 to 7 and will have put up the shutters before the world's largest influence on consumer technology, Apple, announces the new iPhone. However, I expect to find a lot of anticipation at IFA, including accessories and an emphasis on bluetooth headphones in view of what Apple is likely to announce.
In the meantime, let's look at September 7 and the much-anticipated iPhone announcement in California. One wit suggested that the choice of date was conclusive proof that the new device will be called the iPhone 7. Not unreasonably, he postulated that otherwise they would have announced it on September 6E.
Rumour mill
Distilling the rumours, it seems more than likely that the new iPhone will look very much like the iPhone 6. A radical re-design is not expected until this time next year. It might have a dual camera (the invitation to the event is infused with bokeh, so this could be a clue) and will almost certainly lose the ancient and very limiting headphone jack in favour of the Lightning connector. There will be howls of protest (not alone, I have several quite expensive sets of phones with jack connectors) but it had to be done. The old jack is large and is a limiting factor on phone thickness; it is also impossible to waterproof. Apple has never been slow to ditch connectors that have passed their shelf life and the old Jack is definitely a lad far gone. On the positive side, leaked packaging indicates that the new phone might come with a set of wireless earbuds and an adaptor for old jack-equipped wired phones.
There will be a faster processor, of course, and more memory. The new 6 Plus is rumoured to offer up to 256GB of storage. I'm not sure this will benefit me because I don't store that much media on the phone. But it's worth checking whether or not such a large memory could facilitate a major rethink in usage. Perhaps it is time to carry your world around with you in your pocket.
Oh, and there is supposed to be a blue phone. This will my choice because blue is my favourite colour. So I'll tick that box.
Hit or miss
There have been many suggestions that the iPhone 7 (we'll assume that's what it will be called) will be a flop because it isn't a radical redesign. I think the opposite. As I've said on several occasions over the past year, one of the problems with the iPhone 6 and 6 Plus is that it is too good. For the first time in eight years, new adopters such as me decided to skip the S model. This has been one of the biggest factors in the seeming decline of iPhone sales over the past months. Too many people are too satisfied with that they've got.
Battery life, too, is an important factor in buying decisions. In the past, the iPhone 4 and 5 ranges had problems in long service. After a year the battery life was falling off a cliff and many owners decided that it would be more sensible to buy the S model than pay Apple for a new battery.
But owners of the iPhone 6 (and especially of the 6 Plus with its much larger battery) have managed to solider on for two years. Only now is my 6 Plus beginning to show signs of battery ageing, something that happened previously after around nine months of usage. So, fast forward to September 7 2016 and there is a vast hoard of early 6 and 6 Plus owners who are now panting to update. Not because of the perceived improvements to the iPhone 7 but because it makes sense and because a third year will well and truly knacker the battery.
Despite the customsry naysayers, the iPhone 7 cannot help but be a major success which will fuel Apple's "holiday season".
It goes without emphasising, therefore, that I shall be ordering a new iPhone. My only decision is whether to stay with the larger Plus or revert to the smaller format. I've given this a lot of thought. I love the smaller size of the 6 and many of my friends are very satisfied with it. It is just sufficiently larger than the old iPhone 5 to make it very usable.
Phablets rule
However, during the past two years I have grown into the "phablet" concept. The Plus is a bit of a pain to fit into the front pocket of a pair of jeans, but the utility is so much better than that of the smaller phones. I see the Plus as a hybrid phone/tablet. When the Plus arrived in the autumn of 2014 I realised I no longer needed to carry around an iPad mini, still less a full-size iPad. The Plus just does it all.
Since then I rashly bought a new iPad Air and smart keyboard, a combination which I like but fail to use to the full. I see little advantage in carrying around the iPad when most of the time I am glued to the screen of the iPhone 6 Plus. In reality, the iPad has been a waste of money—at least for me, I hesitate to make general assumptions for this is a very personal thing.
There's another good thing: I am not tempted to use the iPad as a camera.
Tuesday's announcement is therefore a significant moment, not just for iPhone aficionados but for the Apple share price.
What else can we expect? There are hopes of a Mark II Apple Watch. I've had the Watch from Day One and I love it. I'm using it for things I didn't buy it for—primarily health applications and notifications. The Watch apps suck big time and it isn't even good at telling the time (prodding the screen to get the time is counter-intuitive) but the Watch is addictive. I can honestly say that I have only one regret—that the Watch stops me wearing my wonderful IWC Pilot's Chronograph. Whether or not I will be minded to upgrade to Watch II is another matter. Tuesday will tell.
The other long-awaited event is an upgrade to the MacBook range. This is now something of a farce, so long have we been waiting for significant improvements. The word is that MacBook announcements will not come on Tuesday but later in October. We are expecting a new range of thinner Pros with a soft function row to mould to the requirements of individual applications. There's likely to be an upgrade to the Air range (which I thought would die off following the success of the MacBook) and, more than likely, another performance boost for the MacBook (which I currently use as my travel computer).
Travel notebook
At that time, in October, I shall be revising my ideas of the perfect travel laptop. The MacBook fits the bill in almost every respect as far as portability goes; but it is now feeling slow when importing and processing photos (which is what I mainly use it for while on the road). I might have to bite the bullet and put up with the extra weight in return for the faster processing power of a MacBook Pro.
Finally, we will have the announcements of the new versions of iOS—now up to version 10—and the sensible rebranding of OS X to MacOS, appended as is now customary with some new Californian mountain, lake or valley I have never heard of. El Capitan is quite forgettable and I have indeed forgotten the previous geological notable.
It should be a super Tuesday.
_______________
Subscribe to Macfilos for free updates on articles as they are published. Read more here
Want to make a comment on this article but having problems? Please read this