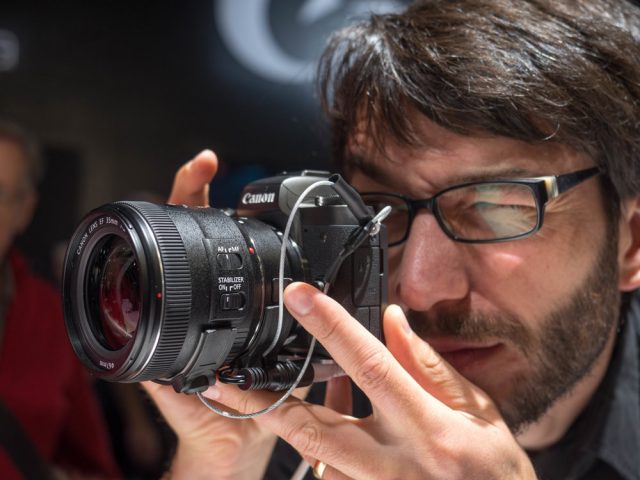 The EOS M mirrorless camera from Canon has never been a great success. Although it was a perfectly nice little touch-screen camera it just didn't grab the imagination as Canon imagined it would. I suspect part of the problem was the lack of an electronic viewfinder or any way to fit one as an accessory.
I tested the EOS M two years ago and really liked it, despite all the naysayers. I had two lenses with it and now regret selling them because there's a new, much nicer version on the market.
It's refreshing to meet the new Canon EOS M5 which takes a whole new approach to how a mirrorless camera should look. Instead of trying to ape the rangefinder/compact genre, Canon has done what it does best: It has turned the EOS into a mini DSLR lookalike. Judging by the scrum of people waiting to get this little camera in their hands during Photokina I expect it will be turn out to be a success.
With a substantial grip and uber-DSLR styling, the M5 feels just like one of the smaller DSLRs in the Canon range although it is smaller and lighter (only 427g). While all the existing EOS M-mount lenses can be used, an adapter is available to handle Canon-mount glass, something that is obviously attracting a lot of interest among existing Canon users. For the first time they have a really competitive, small and light mirrorless option and I can see it appealing.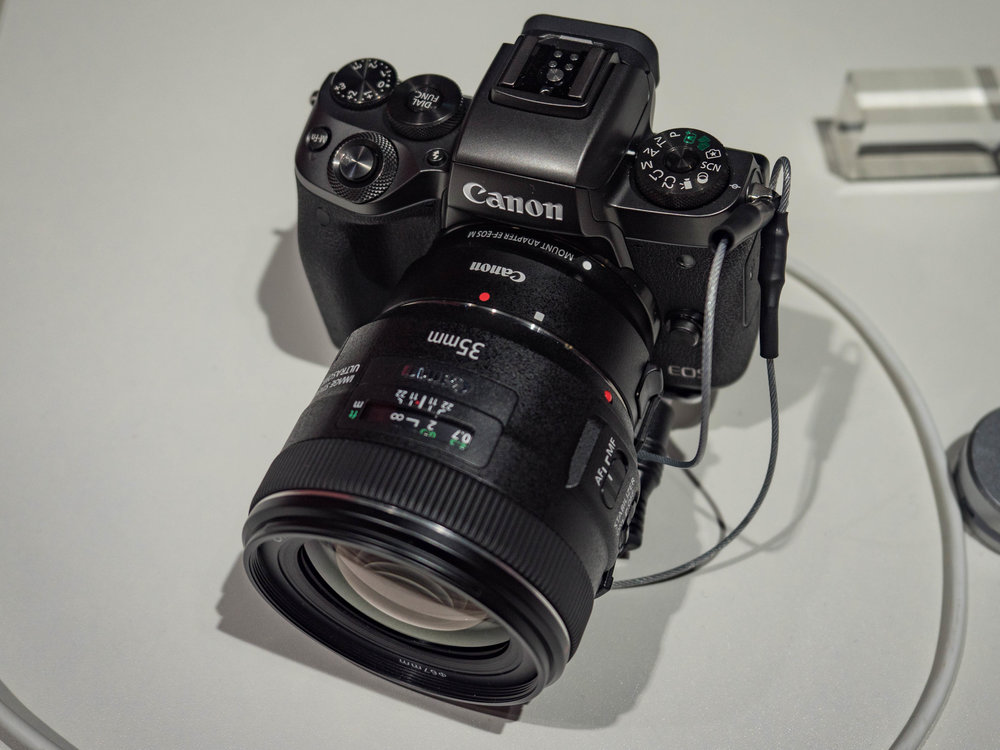 I had the opportunity to grab the EOS M5 on the Canon stand at Photokina earlier this week and was impressed. It has a full set of controls (unlike the earlier EOS M models), a really well-implemented touch screen and quick autofocus. The Canon Dual Pixel autofocus system and it is one of the most impressive. The camera has the same 24MP APS-C sensor as the EOS 80D and the same ISO range of 100-16000, pushable to 25,600.
The EOS M5 will be available from November and will come with either the 15-45mm (24-75mm in 35mm terms) zoom or an all-new 18-150mm (28-240) zoom. The body will cost £1,049 and £1,149 with the 15-45mm or £1,399 with the 18-150mm. It makes a lot of sense for anyone with an existing arsenal of Canon glass but it could also tempt mirrorless fans from the likes of Sony or Fuji.
_____________
Subscribe to Macfilos for free updates on articles as they are published. Read more here
Want to make a comment on this article but having problems? Please read this