A rangefinder camera the size of a Rubik's Cube, machined from a solid block of aluminium, featuring a lightmeter and built-in filters: This is the little camera that was designed incongruously by a one-time Member of Parliament by the name of Noel Pemberton-Billing. Today, I suppose, he would be classes a "lawmaker", rather similar in output and efficacy as a rainmaker. He was certainly a camera maker of some ingenuity, but one of a rather unpleasant bent as it transpires.
The most remarkable thing about this mystery rangefinder is that it was manufactured in Switzerland by the watchmaker LeCoultre, just about the time that the company changed its name to Jaeger LeCoultre after its long association with the Jaeger firm.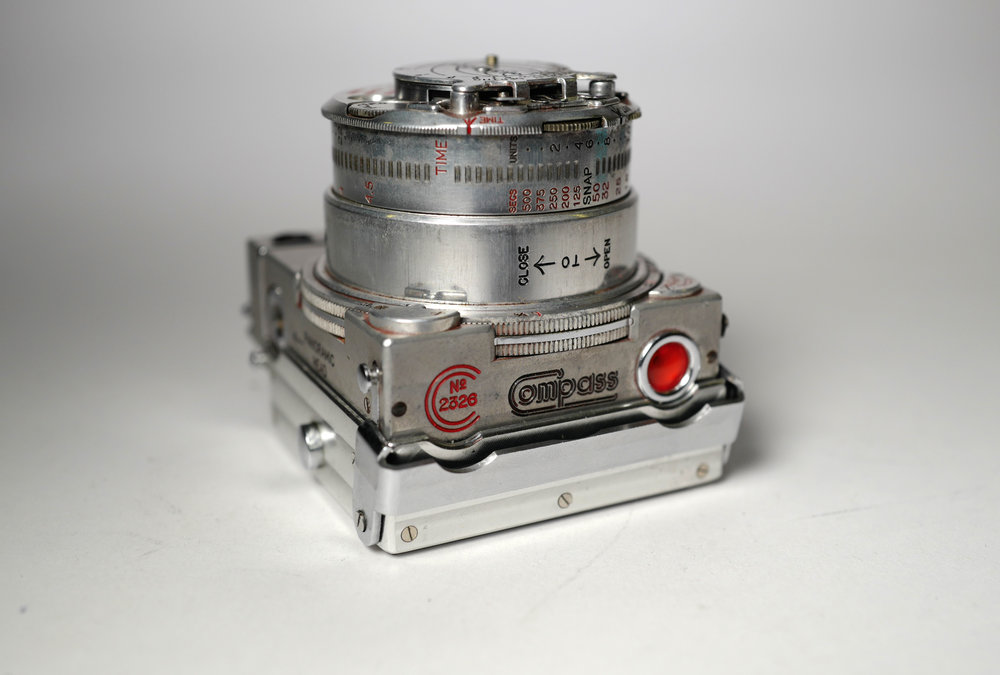 If ever there were a grande complication in the camera sphere, this Compass is it. In the late thirties it was a state-of-the art masterpiece with every convenience then known to camera man.
Last week I had the chance to fondle a rare near-mint example of the LeCoultre Compass, made exclusively for Compass Cameras Limited in London. You will recall the recent Bonham's auction of Robert White's extensive collection and our story about the £27,500 Leica M3. One item in the extensive list of cameras was this Compass. It was snapped up by Ivor Cooper of Red Dot Cameras, and that's how I came to get my hands on it.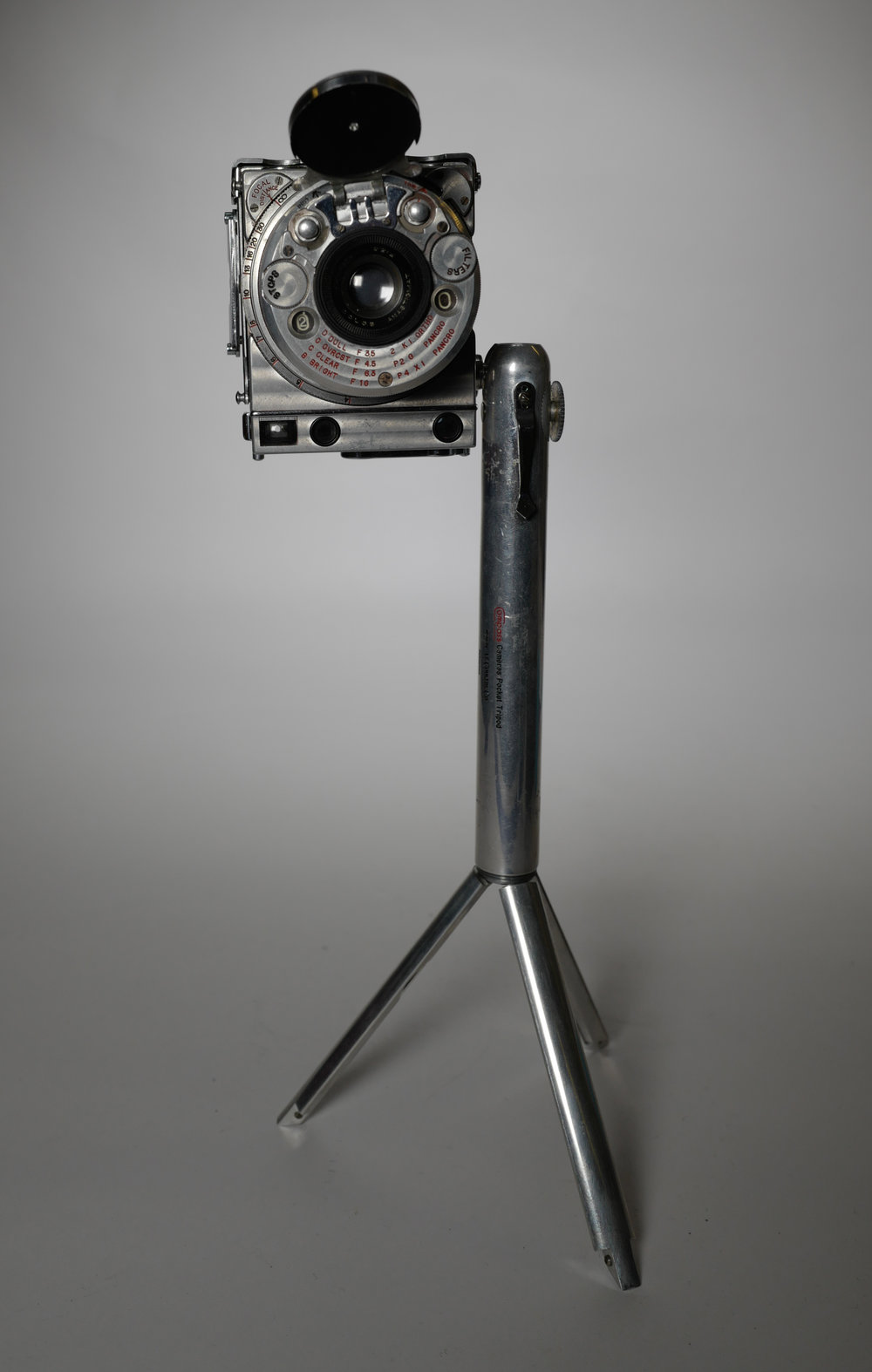 The camera was introduced in 1937 and ceased production in 1941 after the outbreak of war. Some 5,000 examples were made. The unusual rectangular body was machined from a solid block of aluminium, à la Leica T, but we have no firm knowledge of how much polishing time was expended in the Vallée de Joux. It measured 30 x 53 x 70mm with the lens closed and weighed a mere 220g. It handled 24 x 36mm exposures on plates but could also take specially made 8-exposure films.
For such a compact camera, the Compass is a miniature marvel. It boasts two optical viewfinders to cover different angles and a ground-glass focusing screen with folding loupe for plate exposure. There is a built-in lens cap, three filters which can be moved into place by turning a small dial and a spirit level. It even had an extinction meter (Hmmm, so I didn't know what that is, but I know somewhere that does). The retractable 35mm f/3.5 Kern anastigmatic lens offered a speed range from 4.5s to 1/500s.
The Robert White Compass came with the complete kit, including a small tripod, cable release and a leather box to keep everything safe. It even includes the original instruction manual.
Pemberton hyphen Billing, who conceived the camera, was a noted inventor with a special interest in aircraft. He also turned his hand to audio, inventing a recording system in 1922 and an unbreakable record, the Duophone, which had a short life in the 1920s. After the LeCoultre Compass he went on to develop the Phantom camera, designed for spies, but which never went into production. This is so rare that one prototype sold for £120,000 in 2001.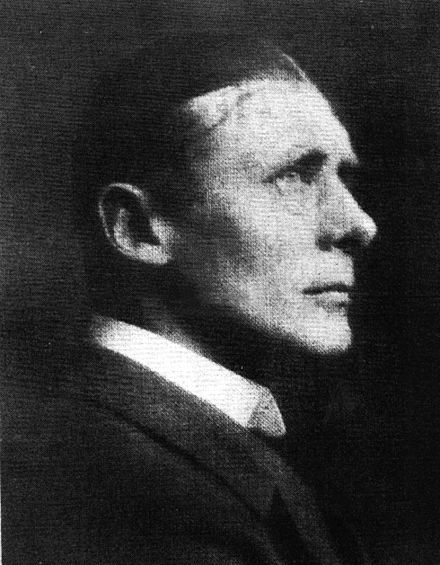 Sadly, Pemberton-Billing was by all accounts a rather unpleasant character with obsessive homophobic tendencies modelled on those of the 9th Marquess of Queensbury. As with many similar bigots he was remarkably ill-informed on the subject and droned on alarmingly about "evils which all decent men thought had perished in Sodom and Lesbia."
He should have stuck to cameras and gramophones.
____________