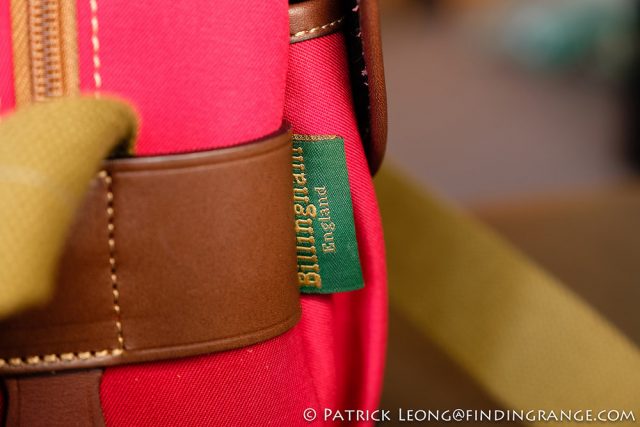 Most of us who use Billingham bags tend to favour the Hadleys — Small and Pro — because of their protection, weather resistance and instant access. The newer S range offers a different approach, with a zippered main enclosure. While it offers more security, not everyone likes having to pull back a zip before getting to the gear. I own both the Hadleys and have been very satisfied; I've looked at the S range but never had the opportunity to try the bags. Patrick Leong at Finding Range in New York has taken a long look at the Billingham S3 and compares it with the Hadley range..
I expect a lot from my bags because gear is expensive. It doesn't matter if it's a Leica M or a Canon Rebel, both still cost money, right? I want something that I know will be a safe place for something like my Leica SL, which given the price, is something I do not want to replace or have to repair. From what I've experienced, these bags are just plain out dependable, and the Billingham S3 is no exception.
The Billingham S2 and S3 are available here in the UK from various retailers, including Red Dot Cameras.
Read Patrick's full review here.
Subscribe to Macfilos for free updates on articles as they are published. Read more here
Want to make a comment on this article but having problems? Please read this