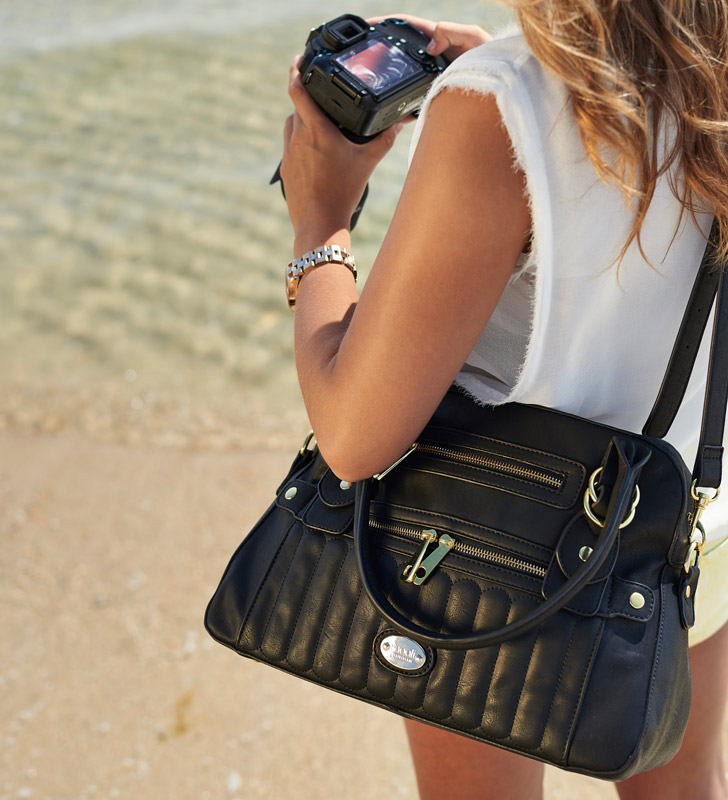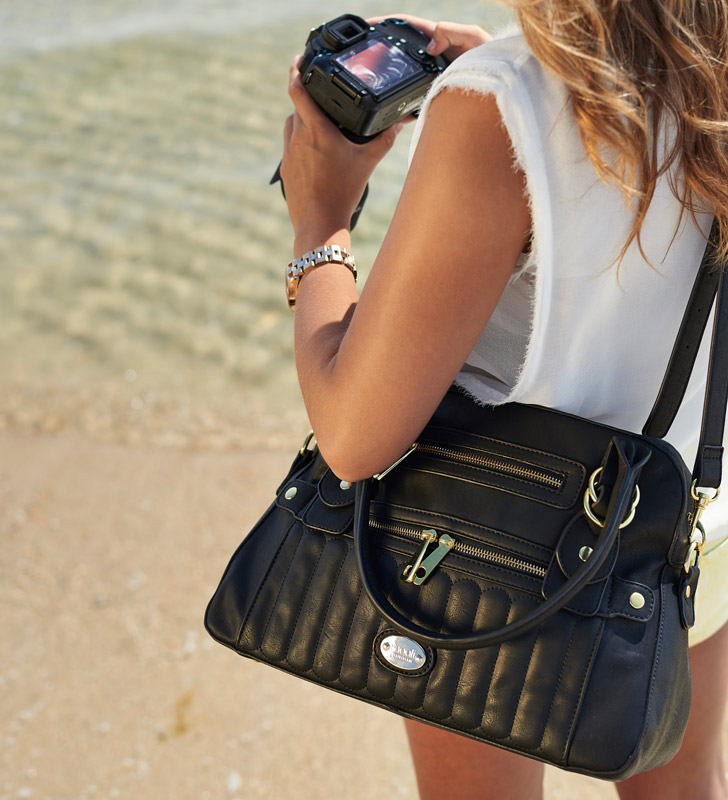 Now for something different. I have not thought much about camera bags as being the preserve of one sex or another, although it has to be admitted that the Billinghams of this world do have something of a masculine image when you come to think about them. But is there a place for an outwardly female version of the humble camera bag? The answer, apparently, is yes.
This is where Beccy and her Mooli accessory range comes in. I'm no expert on handbags but this Hampton confection looks the business; and you would never know that it is actually a camera bag. Well camouflaged it is. If I were a lady I would definitely buy one. In fact, since I like bags of all descriptions so much, I probably turn out to be the Imelda Marcos of handbags.
Says Beccy herself: "Sometimes, being a woman feels like you're carrying the weight of the world on your shoulders. Quite literally – one bag at a time. This made me wonder, how am I supposed to look good and feel good like this? My vision is to make woman's lives easier.
"We create beautiful and innovative bags because we want people to look their best whilst achieving their greatest work, without breaking the bank. Mooli is designed for aspiring professionals, just like myself, wanting to make our mark on the world, and to project that image of ambition, desire, and credibility." Quite.
Imagination
My imagination runs riot. I can even envisage the Leica Society's President and erstwhile television sleuth, David Suchet, using the Hampton as a prop in his recent production of Wilde's The Importance of Being Ernest: "A haaandbaaag!", his Lady Bracknell might have exclaimed when shown this designer creation and told it was actually for cameras.
Instead of little Ernest, though, the well-crafted reticule is capable of swallowing a whole load of camera gear, well protected by a series of padded compartments at the bottom of the spacious main compartment.
Inspection
Having inspected the Hampton I can confirm that the finish of the leather and the general quality of construction is impressive. Overall it is my opinion, limited in scope I admit, that this is the epitome of the designer bag.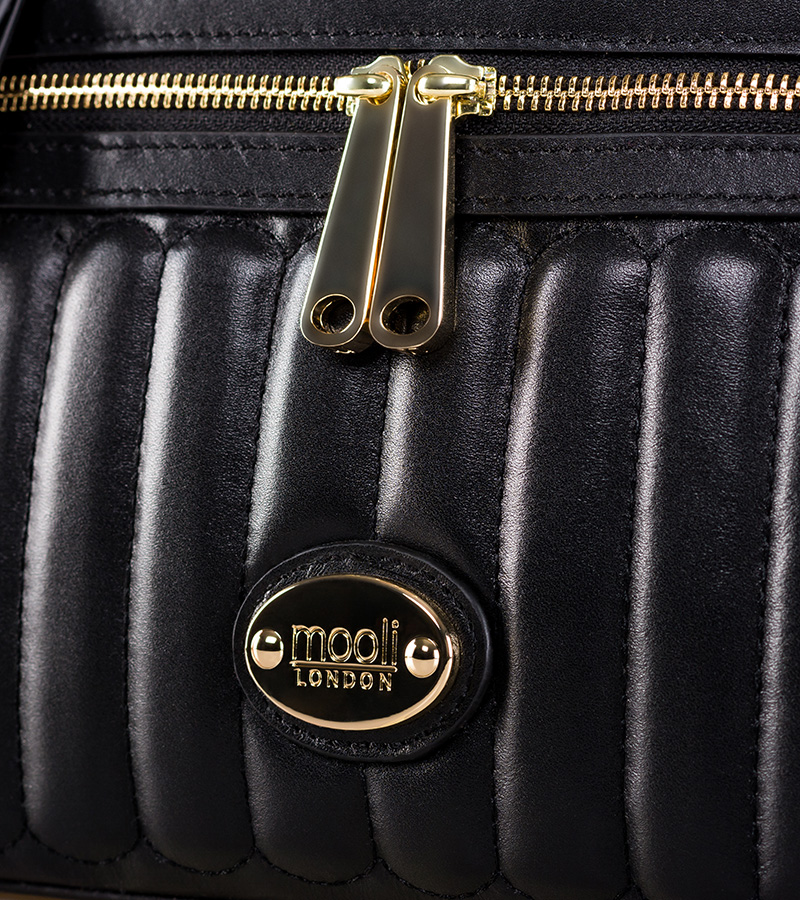 The gear insert in slightly shallower than we are used to with, say, Billingham equipment, but it is capable of accommodating DSLR gear so should be fine for a Leica outfit.
What makes the Hampton stand out among camera bags is the presence of NFC, near-field communication. You can write an electronic tag to the bag using a free smartphone application. Then, if it goes AWOL, the theory is that the bag can be scanned and returned to your care.
My one concern with this design is that the space above the camera will be filled by miscellaneous items which would have to removed before getting to the cameras. I have the same problem when I put a Billingham insert in my Tom Bihn backpack. For that reason, on many occasions, I but the general stuff at the bottom and place the camera insert on top, nearest to the zippered opening of the backback. This ploy wouldn't be possible with the Hampton design.
Red Dot Cameras in London is stocking the Hampton which comes in three colours, black, red and tan and costs £250. It's a welcome alternative to all the man bags on the shelves and I'm sure it will be popular.
So if you want a haaandbaag! for your expensive Leica gear, here's your chance. Inspect the Hampton range at Red Dot Cameras.
_____________