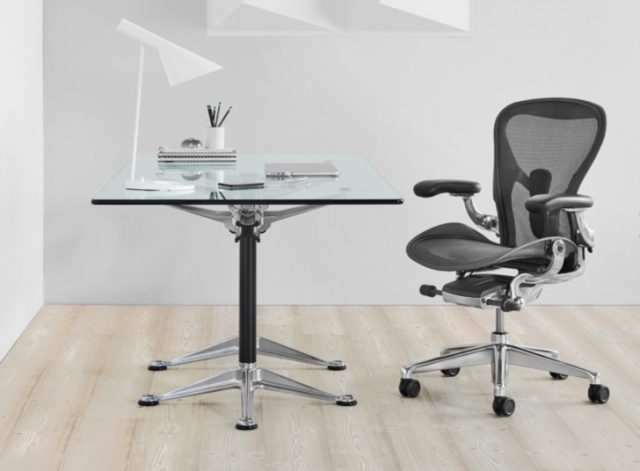 Sagging chin, cricked neck, curved spine? According to all the research I've read, our smartphones and tablets are leading us into bad habits as we sit hunched over the screens. It's something we all recognise. I notice it especially when reading books on the iPhone 6 Plus. It's an effort to hold the device at eye level and far more comfortable to keep it lower while bending my neck. I suppose this is little different to holding a real book, but our frequent consultations of our smartphones during the day all add up to future problems.
That said, good posture is increasingly important as we spend more and more time on our devices. Slumping while working at the computer is all to easy and it takes a lot of effort to sit up straight and maintain direct eye contact with the screen. Thanks to the need to produce stories for Macfilos almost every day, I do spend quite a bit of time in front of the computer. I try to offset it with exercise, but it isn't always that simple.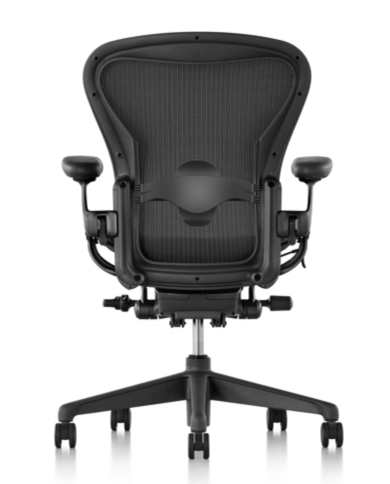 Boy racer
About three years ago I started my search to replace a very expensive posture-approved chair that had served me well for over ten years. It had cost over £1,000 in the early century but after ten years was begging to fail mechanically. I was pleased with myself when I found a really attractive replacement on Amazon for only £99. Racily styled, this "leather" throne came in red and black and resembled a rather up-market Recaro car seat on castors. Let's call it Chair A. Worth a try for less than a hundred notes, I thought. My reasoning was that I could afford ten of these chairs for the cost of one super ergonomic throne.
When Chair A arrived it was indeed an attractive looking piece of seating and proved to be comfortable. At first. Then I noticed that adjustments were limited and I soon found that the backrest wouldn't stay in the upright position for long. Soon, after some months of use, the backrest started to flop down frequently and I realised my posture was suffering. There were also strange click and grunts from the mechanism that presaged trouble. I started to suffer from lower back pain and, reluctantly, admitted that it had been false economy to get a cheap chair.
Back support
A good friend of mine, a successful physiotherapist, was insistent that I needed more back support while sitting at the computer. So we set out on a search for a really supportive and fully adjustable chair. We did a trawl of Amazon and I took the advice of the professional.
The result was the Aeron Task Chair. This is a classic by Herman Miller and, as I discovered, has a cult following. As usual, I read a number of reviews before settling on this expensive chair, especially since it didn't look particularly impressive with its mesh seat and back.
The advertised cost of £925 at the time was definitely at the top end of what I would consider paying for an office chair but, in real terms, it was much cheaper than the £1,000 wonder I had purchased in 2004.
Having decided on the model, I did more research and discovered I could get a "refurbished" version, claimed to be as good as new, for only £599. So I took the plunge, via Amazon, and the Aeron arrived a few days later. To all intents and purposes it is new and I can detect no evidence of prior use. About the only clue was that it came fully assembled in a huge box when, as I understand it, the brand-new product needs some construction, as with most furniture these days. That was a bonus; I would pay extra not to have to screw things together. I was never keen on struggling with IKEA stuff, so I was happy with the finished product in a box.
America's finest
This chair, designed by Bill Stumpf and Don Chadwick in 1994, has been called "America's best-selling chair" and is featured in the Museum of Modern Art's permanent collection. It is certainly something of a cult object, but one that fully justifies its overweening reputation.
Fortunately, too, the Aeron turned out to be supremely comfortable, despite the use of mesh for the seat and backrest instead of more traditional upholstery. The mesh is firm and moulds to the body; and it has the advantage of keeping you cool as you sit for hours. The chair has a tremendous range of adjustments and I was delighted to find that the backrest would stay put in the upright position — just what the doctor ordered. My only complaint was the lack of a headrest, which I had been used to on my previous desk chairs, but after nearly eighteen months I don't miss this. It's something you think you need but might not. Subsequently I discovered accessory headrests, which perfectly complement the chair, and was thinking of investing in one. Sadly, the price is approximately half of what I paid for the entire chair, so the idea is currently on the back burner.
Not only is the Herman Miller Aeron Task Chair extremely comfortable, it has gradually worked its magic on my lower back over the past eighteen months. I can sit upright more comfortably and I have arranged the height so that my eyes are directly opposite the iMac's screen. I've also improved things by investing in a pair of "computer glasses" which are finely tuned to the exact distance between screen and eye.
The moral of this story is that selecting the right office chair with proper support is essential to posture and long-term comfort. Being seduced by a pretty but cheap seat is usually false economy, as I have found to my cost. Apart from other aspects, cheaper chairs don't stand up to wear and tear and need replacing more often.
The refurbished Aeron Task Chair is still available at Amazon UK for around £600 but the offers vary greatly and seem to change by the day. Today I found a second-hand example, claining to be in very good condition, for only £350. Start your search here and be sure to check all the prices.
Note that this chair comes in three sizes, A, B and C so you need to make up your mind in advance. I went for the obvious choice, B, and have been happy.
____________