Chester Zoo has always meant a lot to me ever since I was taken there as a child by my parents in the late 1940s and 1950s. It seemed very big and wonderful then and I remember my mother's warm approval of how much space each animal was given in comparison to cramped conditions in other zoos.
George Mottershead and his family opened the gates of Chester Zoo for the first time in 1931 and this was the realisation of his long-held dream of a "zoo without bars." Passionately interested in animals since his childhood, Mottershead had been wounded in 1916 at the Battle of the Somme. After three years in a wheelchair, he slowly recovered his ability to walk and started collecting birds and animals. Eventually he was able to purchase Oakfield Manor with nine acres in Upton by Chester and obtained permission to open a zoo.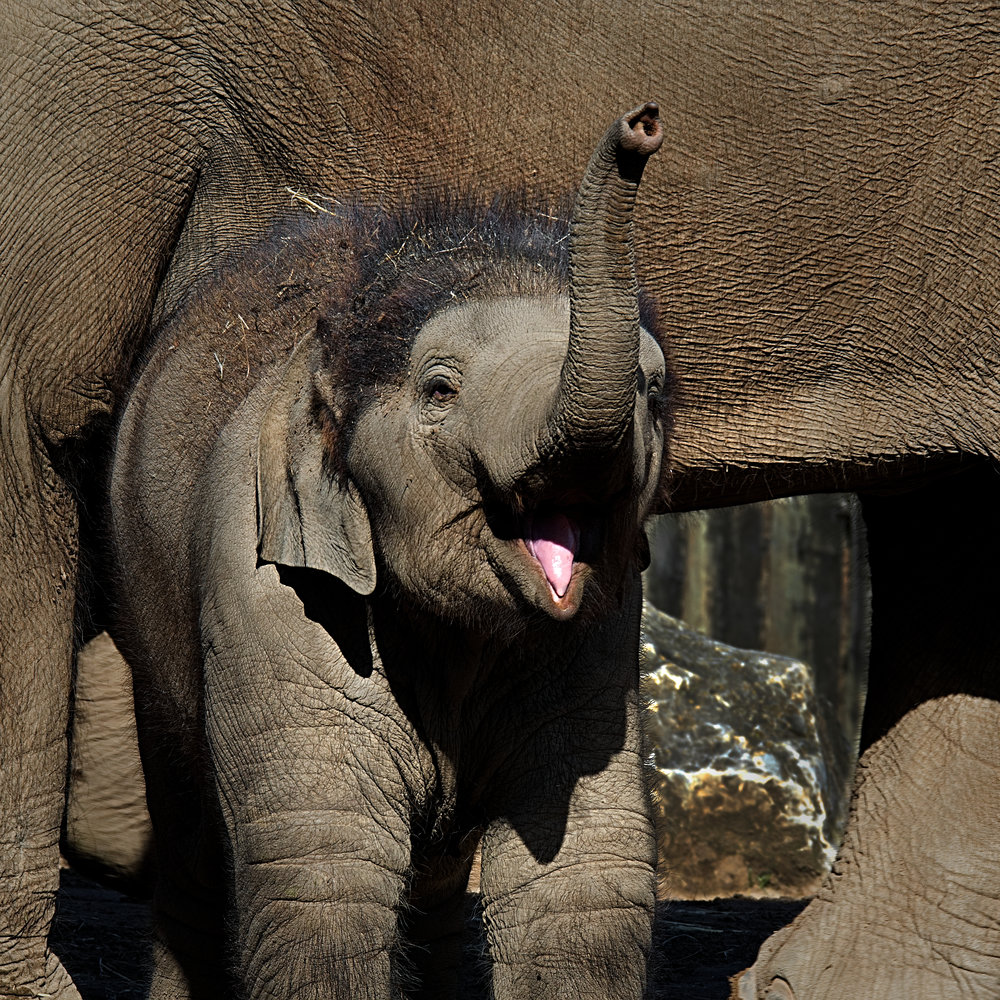 Mottershead was heavily influenced by the pioneering work of Carl Hagenbeck, 1844 – 1913, who invented the concept of the modern zoo, forsaking bars wherever possible in favour of more natural enclosures. Mottershead was however notable for his determination to follow this principle as widely as he possibly could, involving many species not considered for such treatment by Hagenbeck and other exponents of his ideas.
The outcome is that a visit to Chester Zoo seems more like a walk in a park than a visit to a zoo. This is undoubtedly part of the reason why just under two million visitors a year come to visit the zoo, making it the most visited wildlife attraction in Britain. It was also named Third Zoo in the World by TripAdvisor in 2017. Additionally, this is clearly one of the reasons for the enduring appeal of Chester Zoo, its staff and animals, to such huge television audiences. In the last ten years alone, you will remember the Granada series Zoo Days; the BBC One drama Our Zoo and the Channel 4 series The Secret Life of the Zoo.
Chester Zoo is operated by the North of England Zoological Society, founded by Mottershead in
1934. The outstanding success of the zoo thereafter is entirely generated from the business itself since it receives no government funding.
In the early years of rapid expansion after the Second World War, the zoo's motto was "Always Building" and this same spirit lives on. In 2009, the zoo announced Natural Vision, a £225 million plan to turn itself into the largest conservation attraction in Europe. A major phase of this plan was the opening in 2017 of Islands at Chester Zoo which cost £40 million and recreates six island habitats of Southeast Asia. The islands showcase areas where the zoo is involved in conservation programmes, including Sumatra, the Philippines and Indonesia.
It should be clear by now that Chester Zoo is at the forefront of best zoo practice with emphasis on conservation of rare and endangered species, the breeding of animals with a view to return to the wild and joint work overseas to preserve and re-establish endangered habitats and populations.
It is impossible to mention all that is worthy of note at Chester Zoo. Here is my top ten list of must-see attractions:
Elephants – Chester is the first UK zoo to breed Asian elephants
Jaguars – an impressive enclosure which has a stream and pools, important features for jaguars,
Orangutans – a new £3.5 million extension includes co-exhibits of Indonesian birds , animals and plants
Chimpanzee breeding centre – the largest colony of chimpanzees in Europe.
Tsavo Black Rhino Reserve – a successful breeding programme.
Fruit Bat Forest – largest free-flying bat cave in Europe.
Bears of the Cloud Forest – spectacled bears and other South American animals
Okapi – successful breeding programme
Giant Otters — now established as a breeding group
Tropical Realm – the largest tropical hothouse in Britain
It is very encouraging to see all the good work that the zoo is doing to inculcate a respect for the natural world into members of the younger generation and alert them to the dangers caused by industrialisation, loss of forests and other habitats and so forth.
Taking Fuji to Chester Zoo normally calls for my two cameras. The X-T2 is best accompanied by the 100-400 f/4.5-5.6 WR with the 1.4TC adapter giving an effective reach of 850mm in full-frame equivalence. This is ideal for getting up close to the animals and birds which can be anywhere in the huge paddocks and enclosures so characteristic of this zoo.
In contrast, the X-T20 is fitted with the 16mm f/1.4 WR (WR is for weather resistance) which is ideal for scene-setting shots to convey the scale and openness of the zoo. As ever I have two spare batteries per camera in my pocket in case of need. There is also a spare 32 GB memory card in my wallet. I know I'm in Chester and not the Himalayas, but better safe than sorry. The only other kit is a large plastic bag into which to pop the X-T20 (which is not WR) in case of rain.
There was a wealth of photo opportunities at the zoo: A baby elephant with attitude, a flamboyance of flamingos, an inquisitive giraffe, an Andean bear up a tree, a recumbent Jaguar and a backlit onager which, I think, is not often encountered.
George Mottershead OBE served as President of the International Union of Zoo Directors before he died in 1978. In the subsequent forty years, it is a tribute to the integrity of his vision that the organisation he created has gone from strength to strength.
I still love going to Chester Zoo. It's vastly bigger and better in every way than it was in my childhood. Come to think of it, there are not so many other institutions about which that can be said. And that's not just age talking. Chester Zoo is now deservedly up there with the very best zoos in the world.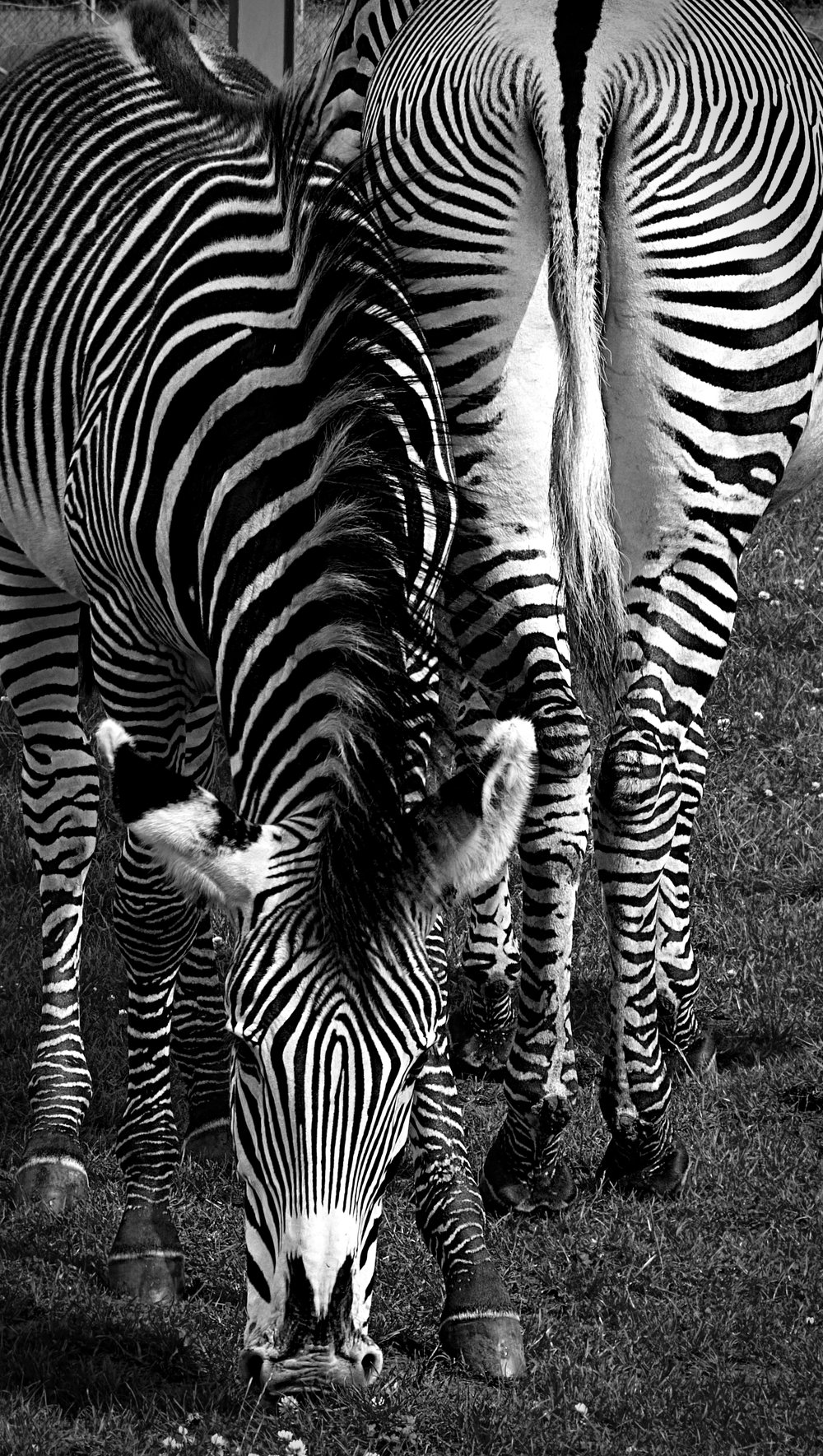 In short, a visit to Chester Zoo is highly recommended for absolutely everyone even those who wouldn't normally be much interested in zoos. After all, visiting Chester Zoo is just a walk in the park.
Note for overseas readers: Chester is the county seat of Cheshire and is situated south of Liverpool and not far from the Welsh border. The city can be reached easily from London via Crewe on the west-coast mainline. The City itself is also a major attraction and a visit to Chester and the zoo is an easy day trip from London