Summer of 2016 and I was holidaying in North Yorkshire. I began to ponder the perennial question of whether I should think of carrying less camera kit with me. I had to some degree fallen out of love with my backpack filled with Nikon D300s, lenses and the other associated paraphernalia. I wanted something that was lighter, manual, simple but which would consistently produce decent images. A fixed-lens camera wasn't ruled out.
My initial research took my around the Nikon J series, a variety of Fuji cameras, (mostly waxed lyrical about by Ken Rockwell [editor's note: This is the first time in eight years Macfilos has mentioned the prolific Rockwell], the Olympus PEN F, and some other broadly similar models from Canon and Sony. I even stood in the Bluewater Mall branch of John Lewis with the PEN F in my hand.
Sadly I was put off by the artistic twiddly knobs, switchable lenses and the reality I would need to buy a new version of Lightroom to post process. At no point during this research did a Leica turn up in my thinking. At that stage I didn't have a well-rounded view of Leica. While I knew it existed as a camera manufacturer, my memory comprised a hazy vision of kitsch film cameras from my youth in the 70s.
One day I found and read about the Leica X in Jonathan Slack's review (thanks, Jono) . The X (Typ 113) had just been announced and Jonathan had had the opportunity, as usual, to try out the prototype, code named Anna-Louise. This great article definitely got me thinking.
I then found and read other X reviews. Steve Huff hated it for its lack of EVF, Ming Thein was indifferent, and when I engaged him in discussion about it, he suggested the Ricoh GR2. I accept this is a camera loved by many, but I couldn't get my hands near one.
I also came across the review on here, and started to follow John Shingleton's Rolling Road blog, and his constant love for his elderly X1. I was now getting interested in all things Leica, more importantly in the fixed-lens Leica X series. I set out immersing myself in YouTube reviews, photographic online forums and other areas of (sometimes mis-) information.
I did some Flickr engagement and many members added to my knowledge about both Leica as a brand, and the X, or the X series as individual cameras. All were positive. Although some owned X2s or X1s, they were clear that Leica X-branded cameras were worthy of the purchase. I then set about hunting down an X2, as that seemed to be in my price range of around a £1,000.
In the end my research led me to a lovely preowned Leica X model for sale at Red Dot Cameras in early December 2016. It had recently come to the market, and I engaged in discussions with both Francis and Ash at Red Dot, while I wrestling with the task of understanding the camera, spending so much money, and also taking the plunge into owning a secondhand camera. I had never done this before and it required a certain leap of faith.
Fortunately, thanks to reports in Macfilos, I knew that Red Dot Cameras is a reliable dealer with a good reputation and wouldn't sell anything not up to scratch. These thoughts helped me make the decision to buy the second hand example they had in stock. I have to say it was a nervous experience, pushing £950 on to my credit card for a camera of which I had little real-life knowledge.
The camera arrived several days later by courier. Out of the box it looked amazing, a little reminiscent of an old film camera. I loved its colour and the alloy top and bottom plates. The controls, set-up process and pure feeling in the hand were and still are unique to me. Leica where have you been hiding all of my photographic life?
Having received my X in mid-December, it was handy to have around over the festive period and my early impressions where positive. The only thing I took time to get used to was the manual focus. The autofocus isn't the best, and can be indifferent in use. But the focus method in manual mode is one of the best implementations I have ever seen on any camera.
So happy was I early on, and with my creative juices flooded with a new experiences that I entered on a period of photographic happiness. At that point, fortified by Christmas cheer, I decided I would attempt a whole year with just this one camera. No D300s and kit to lug around anywhere. All my holidays snaps where going to be done with just the X at my side.
Even with my credit card still feeling a little heavily laden, I splashed out on a Billingham Hadley Small, in grey, and I added a wrist strap, the Komboloi from Tie Her Up Straps. I only realised recently that it was Mike Evans of Macfilos who dreamed up that name for Evris Papanikols, father of the straps. I also received a Leica Sofort as a Christmas present from my beloved, which oddly fits in the Hadley Small alongside the X. Yes we went from being a no-Leica family to possessing two in the space of a fortnight.
I am writing this in mid-December 2017, around the first anniversary of my purchase. How do I feel now? Oddly, I am still massively happy with my decision. I have been back to Whitby several times this year, and on each journey my X has been a constant companion, taking shots of a myriad of different things. I have taken it into the heart of the Lake District and found it a joy to use, and light enough for it to stored in a backpack fitted with the Hadley's padded insert. The streets of Rochester are a constant in my life, and I have loved taking street shots, portraits and of the many historic buildings in the area. It even attended a family event in the run up to Christmas 2017.
The only time someone has pointed it out was while we were descending from Haystacks in the Lake District towards the Honister Slate Mine in October. A chap asked me what I thought of the Leica – I was honestly taken back as no one had ever mentioned it before. I gave him my honest view (it is in here), at which point he informed me he was a Leica software engineer. He told me that the camera stood out a mile, and he recognised it instantly.
What do I like about the camera?
I shoot the most of my work in manual mode, it is one of the crowning reasons I bought the X in the first place. And this camera is like a dream to use in manual mode, even manually setting the ISO as I have done for years with my D300s. This camera is so simple when used like this. It has made me wonder why we need the plethora of automation that has appeared on other camera systems in recent years. Or is that a sad reflection on some of my fellow photographers, who need the automation to overcome a lack of understanding about the basic principles of photography?
I have learned to love the manual focus system deployed in the X by Leica. It is something that was new to me, but I have found it a joy to use. In fact in a similar vein to using the camera in full manual mode, it adds another layer of involvement in the images as you frame them. Using it for a portrait shot is one of the most satisfying experiences I have had with any camera.
The lens is a real beast. I have been using the 35mm f/1.8 DX on my Nikon D300s for years, and have really enjoyed it and have produced some excellent images with it. The lens on this Leica, though, is incredibly impressive. Some of the results from it are amazing when you consider the cost of the camera. It also has a really nice bokeh, nicer than the Nikon version in my humblest of opinions.
The button and menu layout are absolute genius. Almost everything is either a single button press away, or a quick flick through the small number of menus. In fact in this area Leica is clearly putting, Nikon, Canon, Sony and one or two other camera manufacturers to shame. For me, Nikons are a bloated mess of features that I never or rarely use. It's mainly for that reason I hung on to my D300s for so many years because of its simple button layout that allows easy adjustment without using the screen menus.
What would I like to see improved?
The future of the Leica X range is clearly shrouded in doubt at this moment, more so by the recent appearance of the CL. But if you happen to work for Leica, and you are reading this article, then I would consider the following to be key areas that would make the X a game changer.
An improved sensor, but more about the ISO range rather than necessarily about the number of megapixels. The results beyond around ISO 800, are in my view not really great. Occasionally you get a shot that is, but I grew to have little confidence in the consistency shot on shot. What is impressive is that this little camera does give my old D300s a run for its money up to ISO 800, and I hated shots above this level of sensitivity from the Nikon.
Auto-focus speed is poor and focus tends to hunt. In some situations even in daylight I have automatically switched to manual focus. One street shot, that I tried to capture early on, was constantly out of focus with the auto switched on. Once I turned it off, my first image came out sharp, and in focus. The lighting was fine, but the shop background had a lot black, and I assume it was this that caused the focusing issues. In poor light, it's easier to learn to use manual focus, as the camera will otherwise produce more misses than hits.
A change of rear screen for bright sunny days, as I found a small number of occasions in bright light that seeing the rear screen was a challenge. However I never really experience the same with my iPhone 7 Plus, as I just adjust the brightness to compensate. So this is fixable, and yes I accept the X is 2014 tech, and the iPhone 7 Plus 2016.
If the screen doesn't present as a realistically achievable deal, then adding the EVF currently on the CL would overcome the issue. It might even win over Steve Huff. Alternatively I am sure the Q's EVF could be embedded in the current X body shape, with only the loss of the pop up flash (I have never used it, so no loss there). Let's be honest, improve the sensor, EVF and Autofocus, and charge somewhere similar to the original price for the X, and this will literally fly off the shelves, possibly without harming either the Q, CL or M ranges.
Oh, yes, get rid of the video button, in fact Leica go one better, get rid of video all together. If I want to make videos of my day-to-day life, my iPhone covers me adequately for that. I use my Leica to take still images only, and that is all I have ever done with my cameras.
The final area that could be improved to make this a game changer is a quicker shutter. Even raising it to 1/4000 would be good for those really sunny days. I wouldn't necessarily want the even higher speeds, unless of course it's easy to engineer a quicker than 1/4000 shutter while in development. If the CL's shutter was used, then that would be another outstanding inclusion.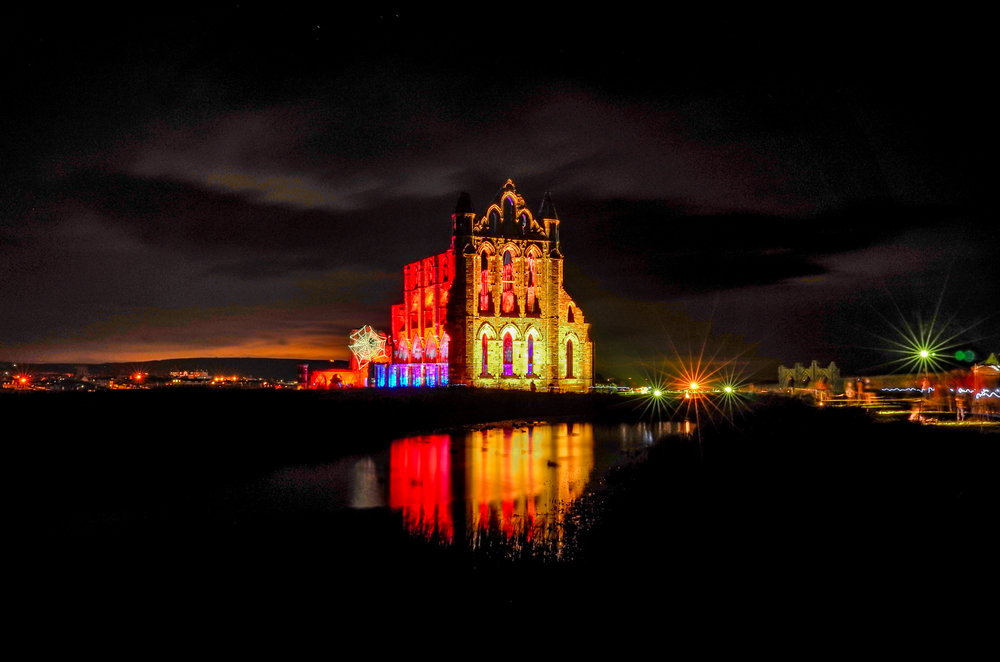 I have to say that my year with the Leica X has been really enjoyable. For the first time in a few years I am looking forward to year two with the same camera. I just enjoy the results this small film looking camera can produce. I admit I have encountered a small number of occasions where I wished for the Nikon and my bag of bits and bobs – shooting Whitby Abbey in the dark last month being one of them. Yet on the majority of days out I have welcomed the lighter kit and the corresponding absence of discomfort. I have just engaged with the world around me, and taken the images as they have appeared.
Reading through this article, I have to accept that I have effectively compared the X to my ageing D300s, a DSLR that was considered Pro in its day. But when the D300s is coupled to the 35mm f/1.8 lens, other than weight and size, in the right circumstances the Leica produces significantly better images that are more pleasing to the eye.
If Leica ever want someone to test a potential future X, with a similar lens style, then I would be happy to do it. If my suggested improvements above are adopted in an X body, with the same lens it would interest me. For now though, I have started a Q fund, and in a few years' time I will see if I can save enough to buy a Q, although it might take a while.A Q2 or even a Q3 might be the current model when I get there. Until then I will enjoy the X.
Find more from Dave Seargeant here
_________________