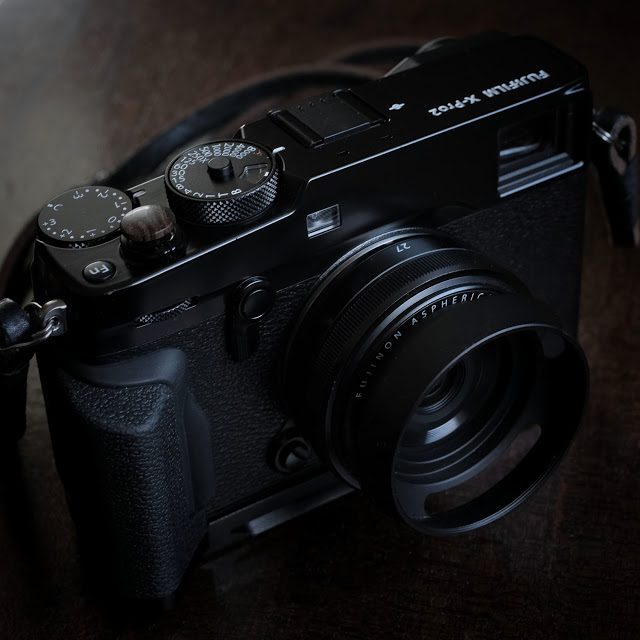 When I read the following paragraph on Mike St.Jean's photography web site I couldn't help thinking "been there, done that, got the tee shirt". How many of us have sat in front of the TV, holding a new camera and aimlessly popping off a few trial shots of the sitting room? So, as Mike says:
"I've developed an unhealthy fondness for my X-Pro2. Sometimes I just look at it and admire it from different angles. Sometimes while watching TV I hold the camera in my hands, navigate the menus, press the buttons, and fire off a few frames…just because. Now I've gone over the edge, and started playing dress-up with my camera and accessorising."
There's no doubting the X-Pro 2 is a good looker and, if I were to dip my toe back into the world of Fujifilm I would definitely have to have one in my stable. If you are also fond of the Fuji take a look at Mike's mods.
_____________