It would seem exceedingly unlikely that the Bard – when he first sat down and wrote his famous soliloquy — would have had the slightest notion just how iconic (to say nothing of corrupted and appropriated for various analogies), his famous lines would come to be.
Nor indeed would we expect his protagonist, Prince Hamlet, to ever have understood the phenomena this article sets out to discuss. Or, maybe not?
"Sire, you already have many swords with which to slay thine enemies".
"Well, yes. But what if that new one is better? Or mayhap just different? Should'st I not avail my royal self of it? I have ruminated long and hard on it through the lonely hours of the night".
Achingly bad
Hmm. Let us perhaps move forward some centuries and desist from protracting debasements and achingly bad metaphors of a classic piece of literature. The G in question in the title of this little stroll down rambling grammatical roads, and the source of much cogitation on my part since November 8th, is none other than the newly released Panasonic G9 camera. Take a Digital SLR form of camera body and fit it with the micro four-thirds sensor format shared by Panasonic and Olympus
Now, I'll be totally upfront. I already own Panasonic cameras. And Olympus cameras. And, er, a few others. Quite a few. Probably to my wife's intense irritation. Excuse my blushes, I'm sure it's a sickness.
Pre-order
Why then, I hear you demand trenchantly, would I immediately wander down to my local camera store and place a pre-order on an unreleased camera that, arguably – and we'll hopefully get to that — I certainly don't seem to "need". It's a fine question. Glad you asked. The short answer is, I don't know. Oh sure, it was offered with a free battery grip and I can claim that the extra $300 value played a part in the decision, but ultimately I cannot really say why I rushed out and did it. I just did.
However, it set in motion a train of serious contemplation. Seriously, it was genuinely serious. I'm not totally irrational and I spent the two months prior to the expected availability date mentally working through several different issues. To the point where, several times, I very nearly cancelled the order and in fact almost bought something else.
For the obvious outcome of preparing to outlay upwards of 2000 Australian dollars is a brooding over its actual value to oneself. Me. The new potential owner. Was I mad? Yes, most likely. Should I actually go ahead with this madness? That's where it became less clear cut. To borrow from Polonius, there is (hopefully) method in the madness.
Australian Rules
On paper, the G9 looked a very hardy and likely candidate for sports photography. I used to shoot Australian Rules football for a professional club every season. I rarely have the time anymore, but its still an interest and I'd like to get back into it a bit. Up until now, I have been sceptical about mirrorless and electronic viewfinders for live sport, but the new Panasonic hinted at sufficient technical gains to bode well for its suitability. The obvious — and glaring wart on the nose — is that a very, very similar camera already exists. In the system I already own, no less. The Olympus OM-D E-M1 Mark II. Aside from boasting a tongue-twisting name, it also boasts a formidable array of features. Features extremely similar to the G9, likely by no coincidence. If I were thinking of buying the one, surely I needed to consider the other?
Dither, dither
As a result, I returned to the camera store several times and handled the Oly. I also handled the upcoming G9's sister camera, the GH5. This was an interesting endeavour that both clarified, and muddied, the waters a little. Because whilst I appreciated the Olympus for its more diminutive size – a big allure of micro four-thirds cameras – I wasn't as enthusiastic about its physical shape, angles or the way it sat in my hand. The GH5 felt bigger than ideal, but its more organic curves (for want of a better term) fitted in my hand better. This was by no means definitive as you can tend to adapt to cameras with a little time. Be that as it may, the fact that Panasonic were listing the G9 as both marginally smaller and somewhat lighter than the GH5 was potentially a positive. I resolved to wait it out until I could compare the two back to back.
Idle brains, of course, are wont to wander a bit, and I was also pondering on other matters. Such as, for instance, whether my favourite current camera – the GX8 – would really be surpassed in image quality by the newer G9. Despite the omission of the AA filter, it seemed unlikely to be greatly different. Of most interest (to me) was Panasonic's claim of increased dynamic range. If true, this would indeed be useful, effectively expanding the shooting envelope a bit. And very early reports – as they filtered through over the month following the camera announcement – suggested improved jpeg rendering. That all sounded good. But how much would it translate in the real world, and if outright gains in image quality were the aim of spending the money then what else was out there?
Why not Fuji?
One option that I was drawn to strongly was the Fujifilm X-Pro 2. The form and controls of that camera have always interested me. The colour profiles – in particular Chrome and Acros – seem to produce beautiful jpegs. The camera looks classic, the bigger sensor helps with ISO output and Fuji makes some lovely prime lenses. But of course sporting use ceases to be a major drawcard. And it introduces another investment in a lens system. I really want one, and have for a long a time, but it would be an interesting purchase in the context of the GX8 and also the PEN-F (did I mention I have a camera addiction?) that I keep around largely for its Monochrome2 jpegs. In that sense, is it REALLY a large jump in IQ? Particularly with the loss of in-body stabilisation?
The consequence of this was that I moved even further up the image train. To full frame. The Sony A7II was within the same price range as the G9. IBIS, clearly better image quality, excellent EVF and not a huge size. I could buy that with a 35mm lens and use it for landscapes, street, etc couldn't I? Or even a Nikon D750 if I went with an optical DSLR, which is arguably the best value full-frame camera on the market at the moment. Or return to my camera roots with a Pentax K1. That'd be a nostalgic re-run.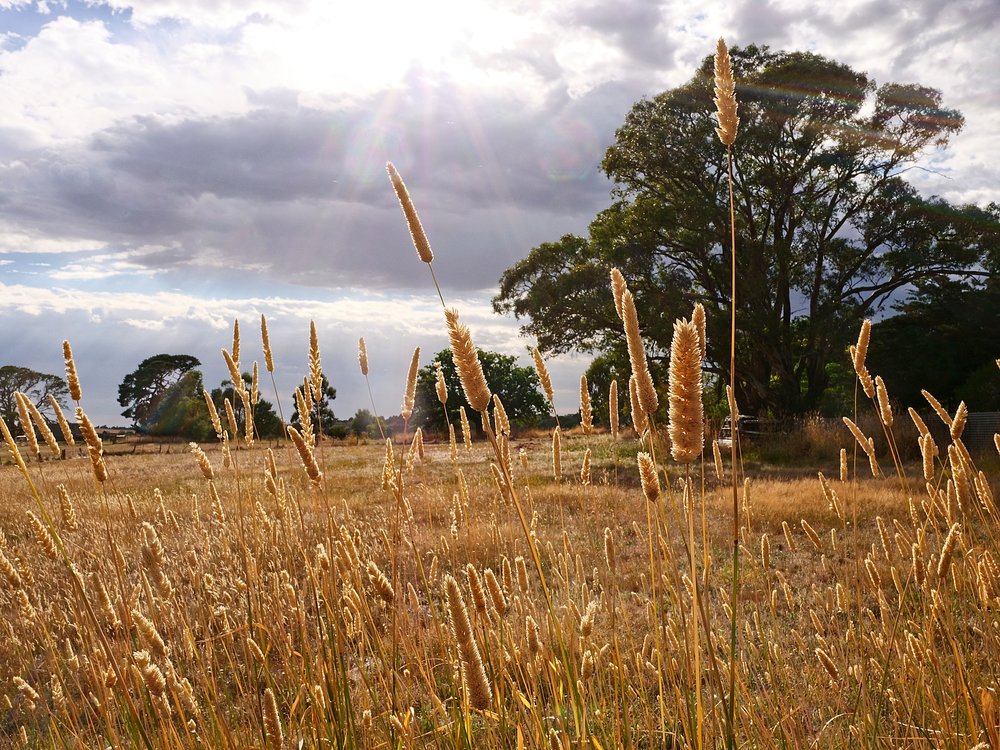 I have had a Sony previously and didn't really gel with its layout or even its colour output. The Pentax is limited for modern glass and not many local stores carry them. The D750 was simple to get a look at. And I liked what I saw. A serious and business-like demeanour, rugged build and a lens ecosystem that is as complete as it gets. I was impressed. But again, a new lens investment? And…. it is big. Compared to m4/3 cameras at any rate. And the fast glass is even bigger. There's no getting around that, Newton and his laws of physics dictate so. Better IQ but less use seemed a genuine risk. And, ultimately, just how good is good enough for an entirely amateur photographer?
Mulling and pondering
The end result of all this mulling and pondering was, inevitably, sheer procrastination. Though in my defence the fallback position was always likely to be to wait until the G9 arrived and defer any decision until then. I could literally find a reason – or reasons – against going with any of the options and in fact by early January my default position was to buy nothing, spend some money on filters and just keep what I had. Then I started the merry go round of rationalising all over.
And then the dealer rang. My pre-order was in stock. G…. er, D Day had arrived. The time had come, what is it to be? I arrived the following day and as an opening asked to have the E-M 1 Mk II and X-Pro2 on the counter before even seeing the G9. Then I opened the box……
First instinct was that it is big, or at least biggish. Bigger than I might hope for from an m4/3 camera. But it was very comfortable to hold and a quick comparison confirmed that it felt more natural than the Oly. Controls were nicely located.
Second instinct was to look suspiciously across the store at the Nikon shelves and check the logo on the front of the G9. Hmm, it says Lumix but surely this is an infant D750? It was uncanny with the uncompromising all black cladding and grippy texture, the top plate LCD, the red ring on the drive mode wheel and the large indented grip. This was a Nikon DSLR in spirit. The build is amazing, it's a pro camera without doubt and oozes a rugged confidence.
The X-Pro2 sat quietly through all this. It's like the beautiful woman who knows she has always had your eye. And she still does. But now was not the time. She would be competing for my heart with the GX8 and PEN-F, and I am not yet ready to make that switch. New lenses, another street-focused body and yet another menu system to learn. I just couldn't do it.
Home Games! Don't spare the horses
The Panasonic G9 came home with me that day. She has a toughness and coolness that differs enough from my others to fit a niche in my camera family. Have I found a mirrorless camera to finally undertake sports shooting with longer lenses? That remains to be seen. But she adds a pro spec to complement my expanding collection of Leica-branded lenses, and it's a fine looking family if I may say so. Possibly most of all, I felt less like I'd bought an oversized micro four-thirds camera as I feared. Rather, in my thinking, I left with a miniaturised full-frame professional DSLR under my arm. There was an early feeling of pride instilled by the camera. For me, sometimes, mostly always, that's all it takes.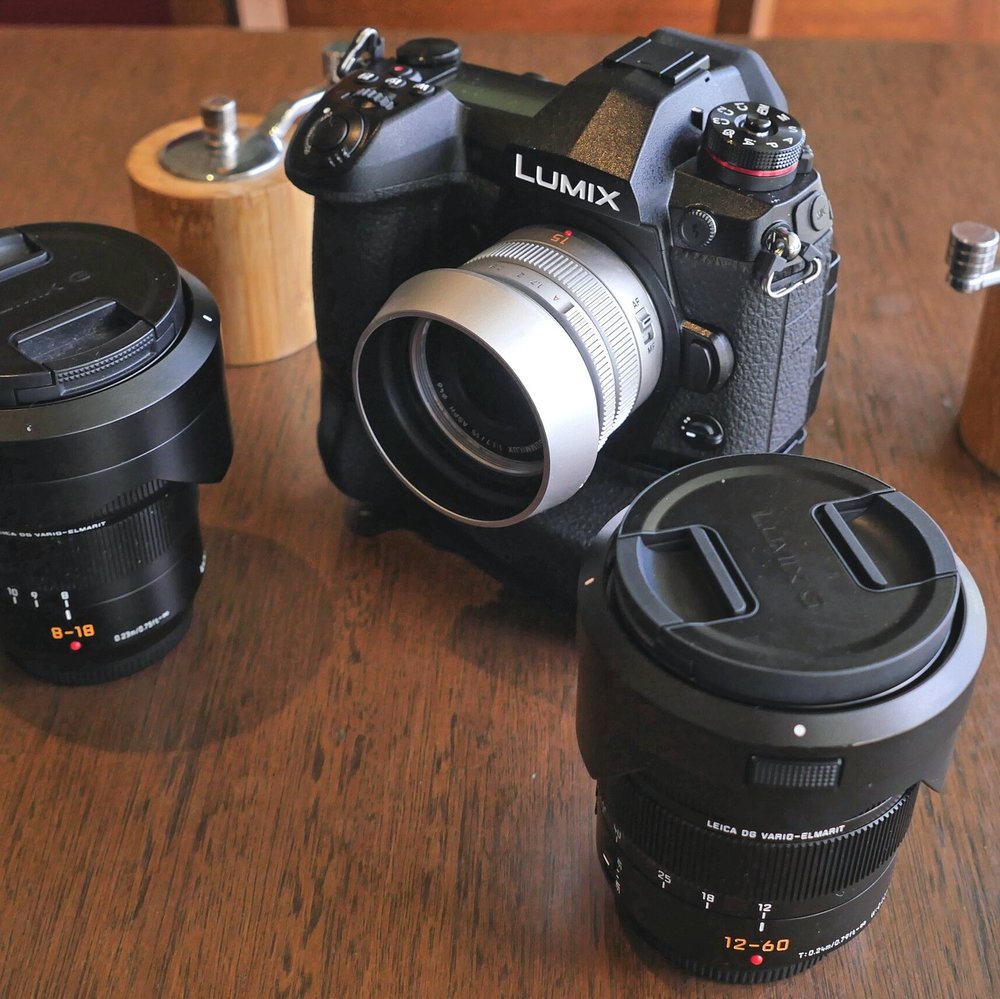 The truth is that we are spoilt for camera choice these days. They are all invariably excellent picture-taking machines and relatively small differences in our requirements are underpinning our musings on various decisions.
Just perhaps, after all, the voice of Hamlet drifting eerily across the eons is indeed the pertinent one: "For there is nothing either good nor bad, only thinking makes it so".
All photographs taken by Jason with his new Panasonic Lumix G9. Done deal.
______________