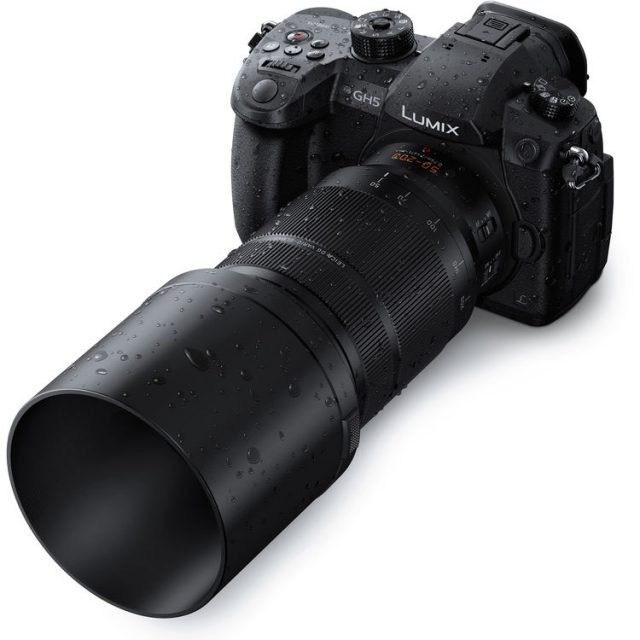 Leica owners who do not have a foot in the micro four-thirds camp might be surprised at the level of activity on the Leica DG front. Lumix photographers are now well served with exceptional Leica-designed lenses and, frankly, I always think it is a pity that Leica doesn't do a D-Lux-type transformation on the GX9 or G9 Panasonics. I'm absolutely convinced they'd be a success given the expanding range of Leica DG glass.
Following the success of the 12-60mm (which I love, as readers will know) and the 8-18mm fast zooms, Panasonic has now introduced the third f/2.8-4.0 design. This is the LEICA DG VARIO-ELMARIT 50-200 ASPH which covers a 35mm-equivalent range of 100-400, making it a very versatile lens and a perfect complement to the 12-60 (24-120mm). With these two lenses in your kit you can cover most situations.
A big advantage of this zoom, for me, is its light weight — just 655g for such a fast and long zoom is outstandingly attractive.
As with the other zooms in the f/2.8-4.00 niche, the 50-200mm is weather protected and incorporates Panasonic's Power OIS stabilisation system. It works in tandem with the latest cameras (including the GX9, G9 and GH5) to provide an effective 6.5-stop advantage over non-stabilised cameras and lenses.
Comprising 21 elements in 15 groups, the new zoom features two "ultra extra-low dispersion" lenses, two "extra-low dispersion" and two aspherical surfaces. According to Panasonic's press release:
"The sensor drive at maximum 240 fps takes full advantage of cameras with high-speed, high-precision Contrast AF for exceptional video recording performance, and an inner focus drive system ensures smooth, silent operation. A micro-step drive system in the aperture control helps the camera smoothly catch up to brightness changes when zooming or panning. The optical design provides exceptional barycentric stability to minimize image shifts during zooming."
The Leica DG Vario-Elmarit 50-200 will be in dealers in June and will cost $1,699 (before tax) in the USA and £1,599 (including tax) in the UK.
Photographers in the market for a Leica DG telephoto could also be tempted by the Leica DG 100-400mm f/4-6.4 zoom and the outstanding Leica DG f/2.8 prime. I came across this quick video which compares the two. The new 50-200 adds a third option and it will be interesting to see how it performs, particularly in comparison with the 200mm prime.
_______________