Rangefinder and retro-digital photographers work on the received wisdom that one should focus with the right eye, thus allowing the redundant left to eyeball the surroundings. It's something I've been aware of for years but, try as I might, I just don't seem to be able to use my right eye. Part of it is the comfort and stability I get by holding the camera to my face as I squint through the viewfinder with my left eye. As a result, however, my right eye sees nothing except the back of the camera.
Is this something that comes natural to me or is it the result of habit? I've tried many times to use my left eye but I soon forget and bring the camera to my left eye, probably by force of habit.
After reading about the dominant eye concept — something which came to my attention rather late in life, long after I had become accustomed to using a rangefinder — I decided that I am one of the 33% of humans who are left-eye dominant, simply because the left seems to be my eye of preference. Focusing from the left was therefore preordained and I could do nothing about it.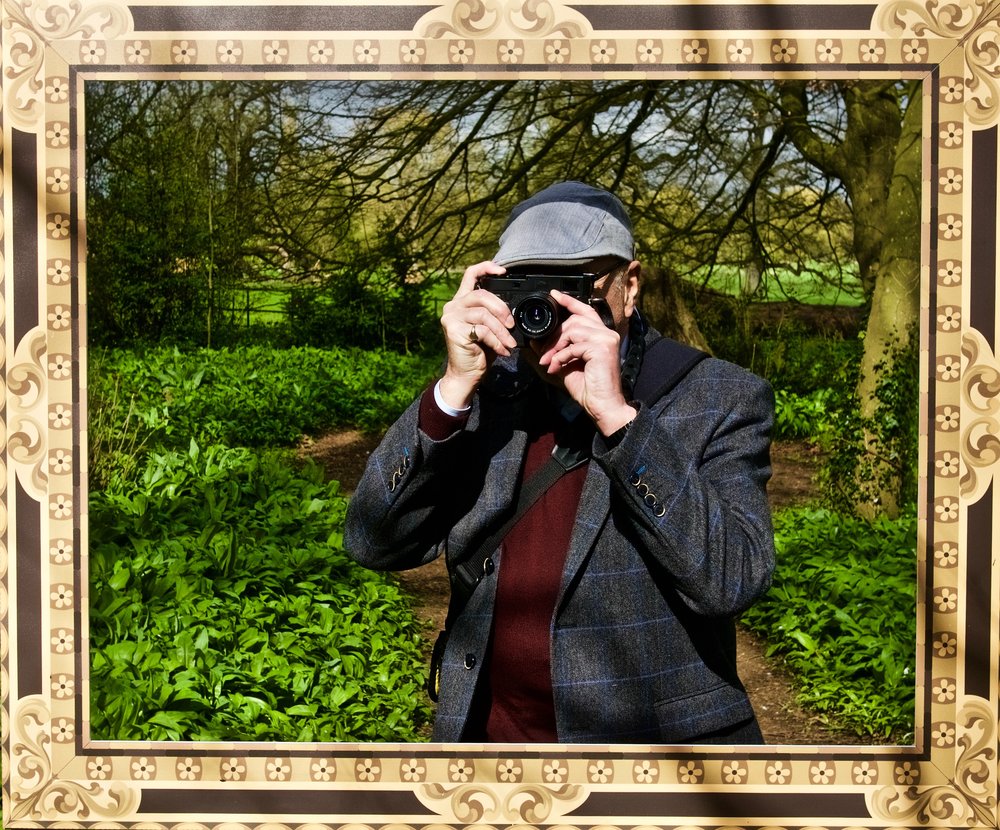 When it comes to handedness, the right is even more dominant, with percentages ranging from 70 up to as high as 95 percent. But there is no evidence to suggest that right-handed people are also right-eye dominant. In fact, there is no real correlation. A small percentage of humans — some say as little as one percent — are ambidextrous. And a very small number of people have no dominant eye — that is, ambiocular.
I was therefore interested to read about eye dominance in an FStoppers article written by Michael B. Stuart, particularly noting the fact that many photographers have developed a habit of focusing with the non dominant eye. It happens a lot, apparently, but then habit takes over and we could be missing out by framing our pictures with the lazy eye.
Superficial research produced lots of advice, much in the form of short videos, on how to determine "eyedness". Was I, I wondered, naturally left-eye dominant (I am right handed, by the way), or just bluffing myself into preferring my left-eye for camera focus. Would I see the world in a better light if I were right-eyed and started using this eye for focus?
The video below is one of many on the same theme. But I chose this because it is produced by an archery expert, and archery does need a good eye for the target.
Doing this little experiment is rather harder than it looks in the videos. But once I had got the hang of it and focused on an ideal subject sufficiently far away I came to the conclusion that I am among the left-eye-dominant minority. It did come as something of a surprise, I have to say. All these years I have been telling myself that the reason I focus with my left eye is because it was just a matter habit and that I could change over if I persevered, if I really wanted to. It seems, however, that my habit does have a good foundation. It is what comes natural.
Although I really would like to be able to focus with my right eye, in common with most photographers I know — able to enjoy the benefits of a roving left eye to check surroundings —I fear I am doomed to continue with my left-eyed habit. After all, there isn't much point in changing if I then see an inferior image.
Do you know which of your eyes is dominant? And do you naturally use that eye for camera focus?
_______________