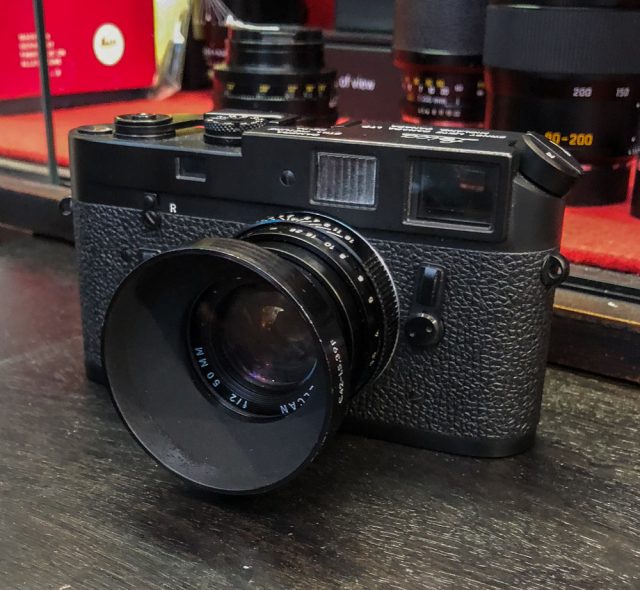 At the weekend I happened call in to Aperture Photographic, a noted haunt for used Leica hunters, in Rathbone Plane, London. I found a special edition M4 that I hadn't actually handled before, although I had read about it in specialist books such as Dennis Laney's Leica Collector's Guide. I'm giving it a mention in case anyone fancies a bit of a flutter.
The KE-7A version of the M4 was made at E.Leitz Canada specially for the United States Army. Around 500 were produced and a very small number found its way to selected Leica dealers.
On the top plate is inscribed CAMERA STILL PICTURE KE-7A just in case there was any doubt as to its purpose in life. According to Laney, this model had a "winterised shutter" for operation down to -20 degrees and the body was sealed against dust and dirt.
The specimen on sale at Aperture is finished in black chrome and is complete with the original 50mm f/2 Elcan lens, a rare item in its own right, which makes the combo far more desirable than the body alone. There is a leather case and box, although the box does not match the camera, and a set of instructions. According to Derek Wilshire at Aperture, the book includes advice on how to destroy the camera to prevent it getting into enemy hands. I didn't have time to check this, though.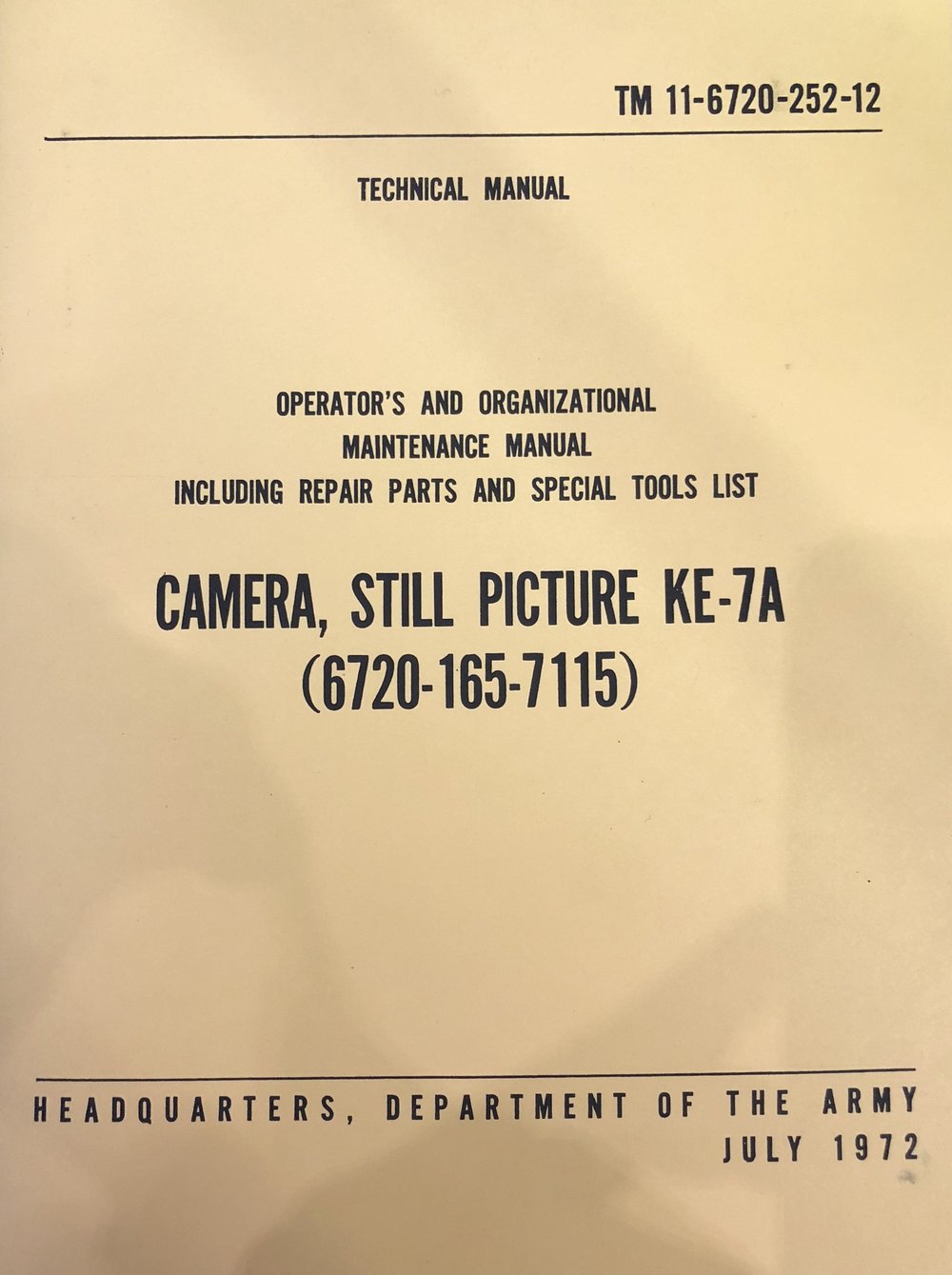 If you are interested, check here to see if it is still in stock. The price tag for the set is £12,900 but a quick search shows that similar cameras have been offered elsewhere at higher prices.
___________