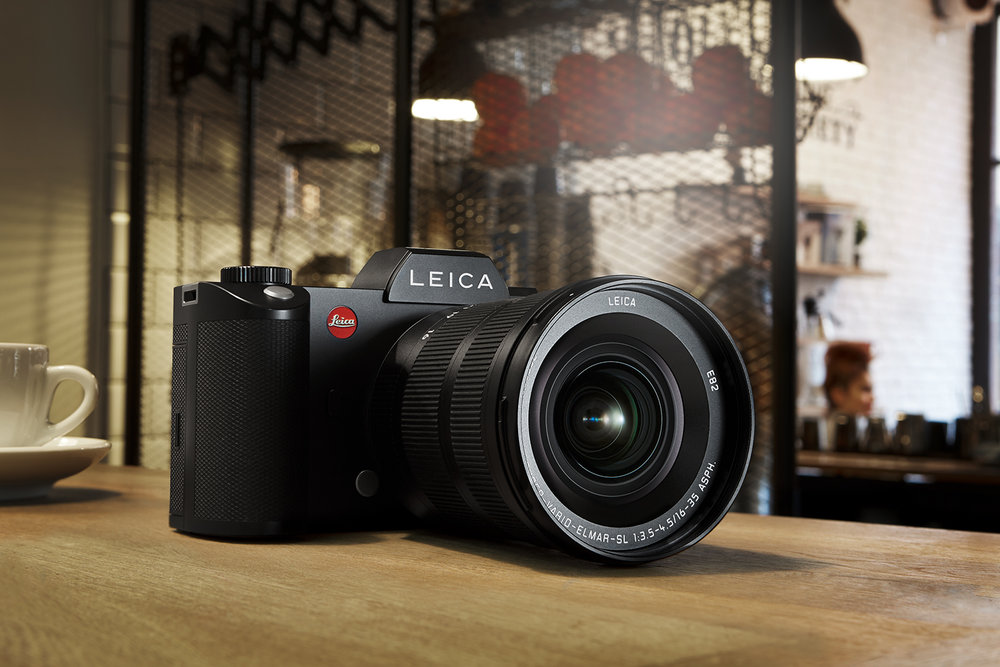 Leica has today rounded off the current SL zoom range with the introduction of the much anticipated wide-angle 16-35mm Super Vario Elmar. The company says that the new optic, which complements the existing 24-70 and 90-280mm zooms, is ideal for interiors, group portraits, concert photography and landscapes.
Unlike the two longer zooms both of which have a f/2.8-4.0 aperture range, the new lens is slower throughout the range at f/3.5-4.5. Also the newcomer does not feature image stabilisation, presumably because it was not considered necessary.
The optical system contains a total of 18 elements in 12 groups, including two aspherical to correct monochromatic aberrations. The lens is 120mm long at rest and weighs 990g.
Leica claims outstanding quality and imaging performance, and from my experience of the 24-90mm this is likely to be very accurate. As with the other zoom lenses in the range it is sealed agains spray and dust. The SL system is thus ideal for use in unfavourable conditions — quite unlike the APS-C range of TL lenses for the CL or TL2.
The lens is on sale from April 23 and will cost £4,700 in the UK.
A firmware update will be available at the same time as the new lens. Version 3.2 incorporates "wishes for general improvements requested by SL photographers":
The joystick can now be deactivated from the menu to prevent inadvertent changes to settings while the camera is in use
Eco Mode can be set to reduce the power consumption of the camera
The standard white balance value for daylight has been changed from 6600K to 6500K
Various improvements have been made for entering text/numbers (eg at WiFi password
Compatibiliyt with the Leica SF 60 System Flash and the SF C1 wireless flash controller
Other bug fixes
__________________