It is now 13 years since I defected to Apple from Microsoft and all its works. After a quarter of a century with Microsoft, from the early days of Word, through the various iterations of Windows, I was never entirely happy. So I was in a receptive mood in June 2005 when a friend told me he had bought a Mac mini for, I think, about £250. His plan was to hook it up to his own monitor and keyboard and give it a try. It was cheap enough, he reasoned, and he could always return it if he didn't like it.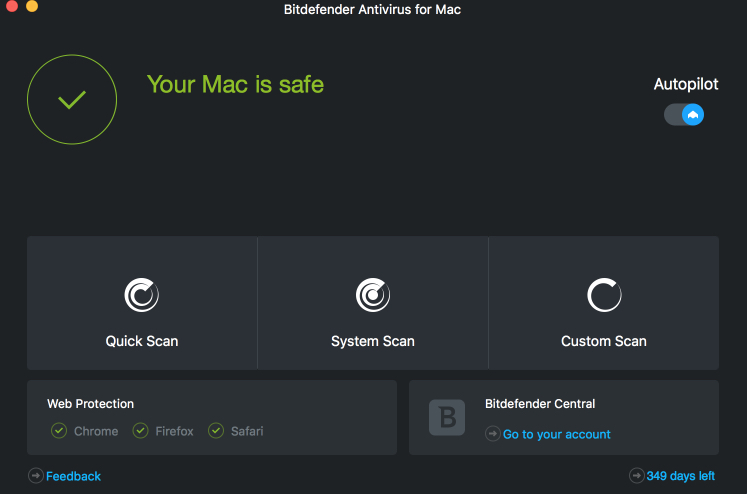 I had always wanted to see if I could live with the Mac operating system and I visited the Apple Store in London's Regent Street for the first time. I was mightily impressed. This was a completely new form of computer retailing, so much better than the impersonal stores in what was then the centre of London's enthusiast computer market — Tottenham Court Road.
I did the same deal on the Mac mini and carried home the box. Within a few minutes, I had it up and running, using my own peripherals.
Instantly fell in love with the Mac and the following weekend I was back in Regent Street to buy a PowerBook G4. Since then I have never looked back, not once, and have been totally happy with a succession of Macs, iMacs, MacBooks and MacBook Pros. To complete the story, however, my friend with the Mac mini didn't like it and he was the one to return his computer to Apple.
After getting used to the Mac mini and the PowerBook, I started to look into the need for security. A virus protector was essential for Windows users, even then, but I was told confidently by an Apple employee that I would not need protection.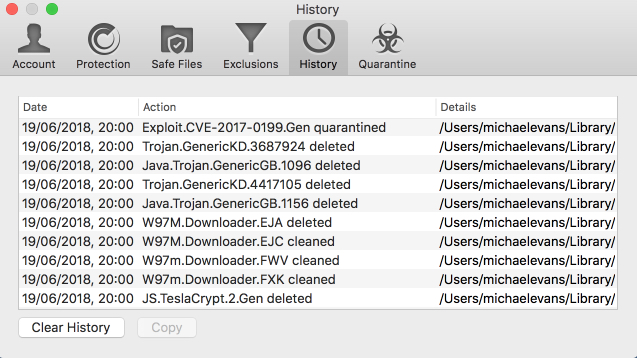 Since then things have changed. Macs have become more popular and have now more or less cornered the higher end of the personal computer market. As they have gained in popularity, they have attracted the attention of the bad boys. It isn't quite the Wild West yet, but it's wise to think about some protection.
I'm amazed, actually, that I have owned Macs for 13 years and have never, until now, felt the need for additional security. I've relied on Mac's insistence on authorising all programme installations by password, and I have invariably kept the firewall running and used File Vault to encrypt my disks. I also try to be very careful and seldom click on a link on an email unless I am totally sure of its provenance.
Recently, however, I got to worrying. There was no obvious reason, just a nagging thought that I should do something. A couple of weeks ago I decided to take the plunge. However, not having had a virus protector for Mac, I had no idea what was available.
Since I have been out of the anti-virus market for such a long time I did the usual research. Most of the old names are still with us, but I decided to downloaded Bitdefender as a trial and set it to work. It isn't the highest rated system according to MacWorld. Intego takes the top spot, but Bitdefender appeared to suit my requirements well. Readers may have a different focus and it is certainly worth reading MacWorld's analysis.
I was heartened to see that there appeared to be no malicious code lurking on either my MacBook or iMac. But Bitdefender did identify and eliminate a dozen or so threats contained in deleted spam emails. If I hadn't been so careful in the past I could well have suffered some sort of attack.
Bitdefender appears to have no bad effects, such as slowing processing, and I decided to buy the product. I also added in the offered VPN service to make web browsing safer. Bitdefender works in the background and tells me periodically that my Mac is clean. It continues to quarantine or delete nasty files coming in with spam mail. I have also installed web protection for the three browsers I use frequently — Safari, Chrome and Firefox. Bitdefender checks sites for malicious code and operates a traffic-light warning system to make you aware of problems: Red, amber and green. It seems to work well and gives that added peace of mind.
I will now see how it runs over the next few months and, if I am dissatisfied it is an easy matter to change over. But I suspect I will not be going back to the days of winging it without protection.
Do any readers have experiences with Mac virus protection systems to share?
___________