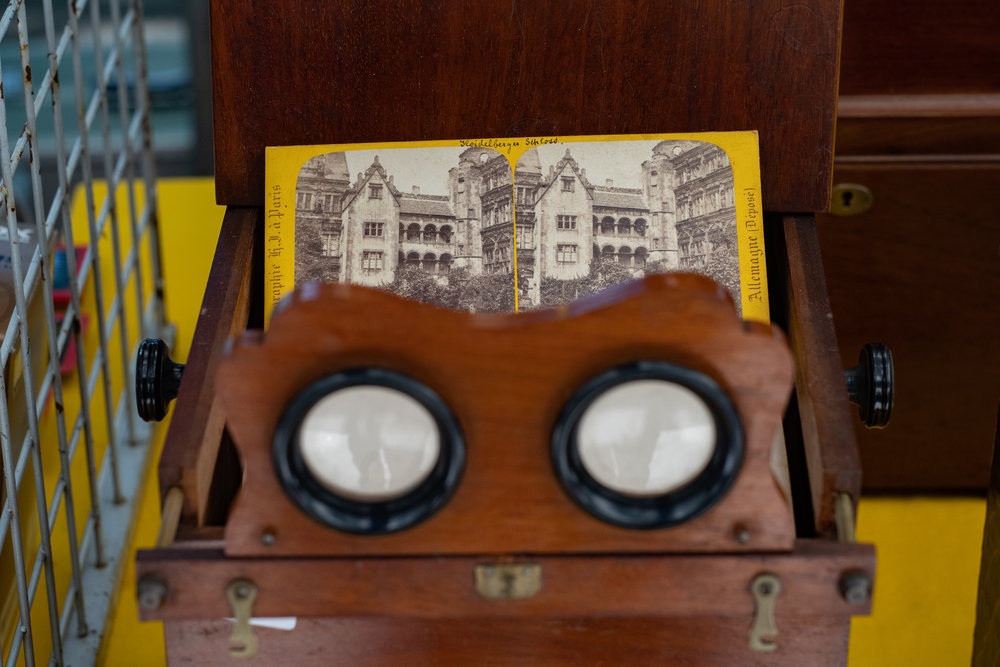 Back in May, I was fortunate enough to be able to borrow the ingenious Techart auto-focus adapter for use with Leica M lenses and the Sony E-mount. I gave it a good run at the Bièvres photo fair and promised a full review later.
At Bièvres I notice some problems with an intermittent failure to focus. Most of the time the adapter worked well and it was a delight to be able to use autofocus with a manual lens. Occasionally, though, the AF didn't work and I lost a few good pictures as a result. I tried setting the focus to both mid-point, around 5m and infinity (which I saw some photographers had recommended when using the TechArt.
Unfortunately, I haven't been able to resolve this issue and, rather than criticise the adapter, I will leave a review until later. The unit I borrowed belongs to David Babsky who uses it successfully — and reliably — with his a7rII. He is reluctant to update the firmware because, as he says, the Bluetooth update can be worrying because there is no absolute confirmation that it has taken. So, since everything is working fine, it would be foolish to tamper just to find out whether it would cure my problems with the a7III.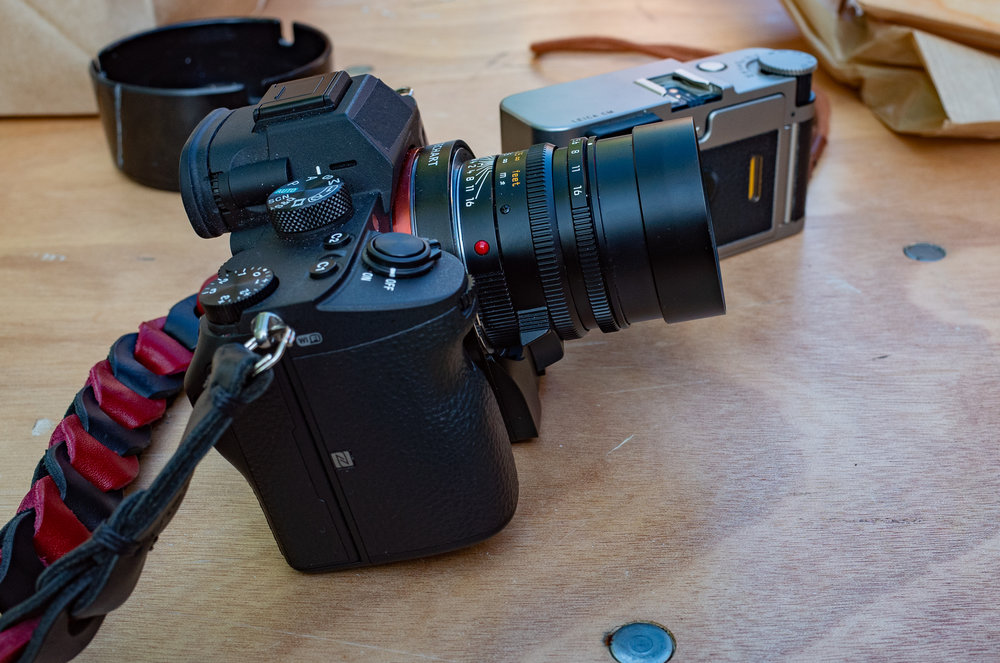 The latest version of the TechArt, with the firmware 6.0v, is compatible with the a7III's hybrid phase/contrast detect AF. It also works with the a9, a7II, a7rII, a7rIII, A6300 and the A6500. The manufacturers claim faster focus (including improved close-focus ability), and support for AF-S and AF-C modes, I am confident that the latest model with the updated firmware will overcome the small problems I experienced with the older version I borrowed.
David Babsky remains very enthusiastic about his older version of the adapter used with the a7rII:
"The Techart works well with the current Leica 50mm f/1.4 ASPH, giving the same beautiful out-of-focus backgrounds and same sharp in-focus images on the Sony. However, Sony's own 55mm f/1.8 delivers almost identical results and focuses faster, so it's not worth using the Techart and 50mm Summilux. It is handy, though, for other M lenses if Sony's own versions are bigger, heavier, more monstrous and awkward.
My short experience at Bievres convinced me that the TechArt works effectively and transforms the experience of using manual lenses on a mirrorless camera. It is such a neat, sturdy and well-made device which achieves accurate focus surprisingly quickly, I am looking forward to the day when the introduce a new version for the Leica L mount so we can autofocus M-Lenses on the SL and CL.
_____________