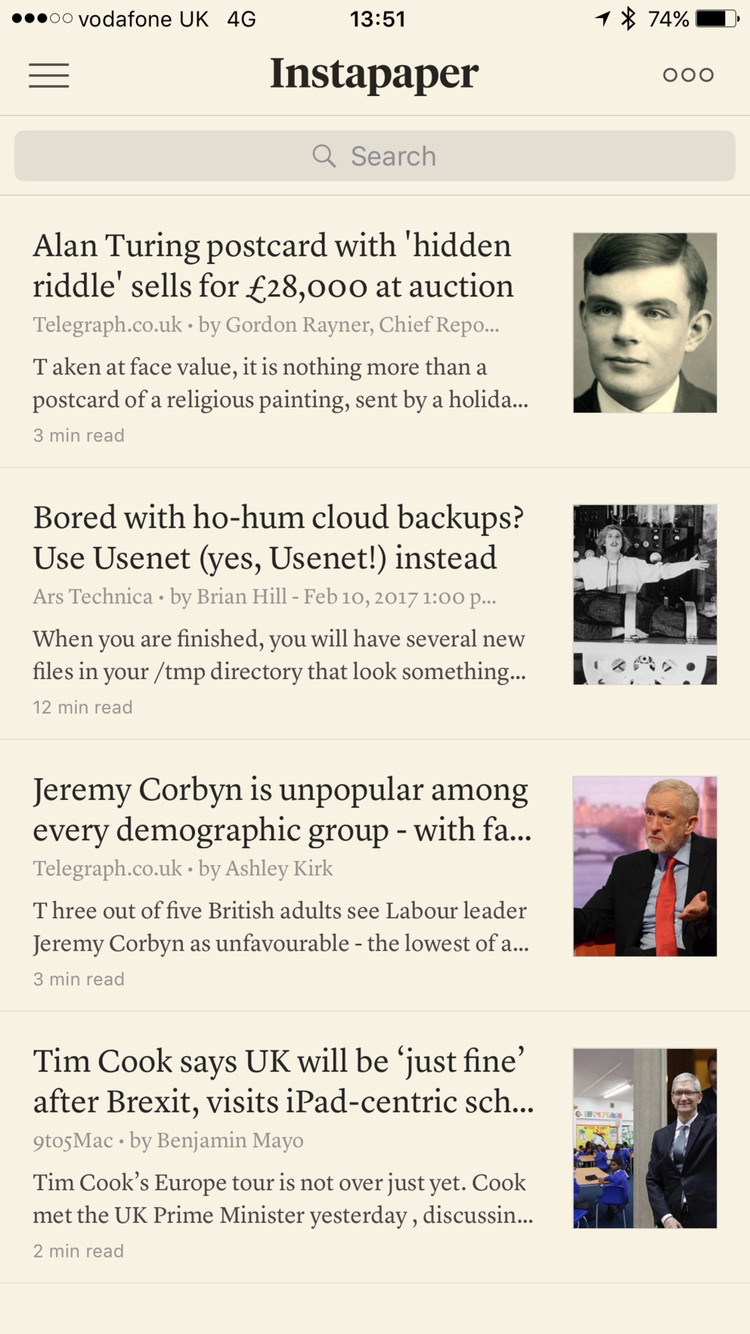 Today, over two months since the arrival of GDPR, Instapaper has resumed service on Europe. I had some pretty scathing things to say about the sudden withdrawal of the service. At one stage I vowed I would have nothing more to do with such an unreliable organisation that exhibited a cavalier attitude to its customers.
But I am heartened by the fact that the original management team managed to buy themselves out of Pinterest and now appear to have turned over a new leaf. I'm inclined to give them a second chance.
The full apology is reproduced below if anyone is interested, although if you have previously been an Instapaper user you will have received your own copy. While is never a pleasant experience to pay a subscription, I welcome Instapaper's return to a monthly fee. Pinterest abolished the fee and we were left to wonder where the income was coming from. Maybe the fuss over GDPR tells us a bit about that. My experience is that free applications can be unreliable and the provider tends to feel it is providing a benefit without the need to take responsibility for its customers. When you pay there is more incentive.
Pocket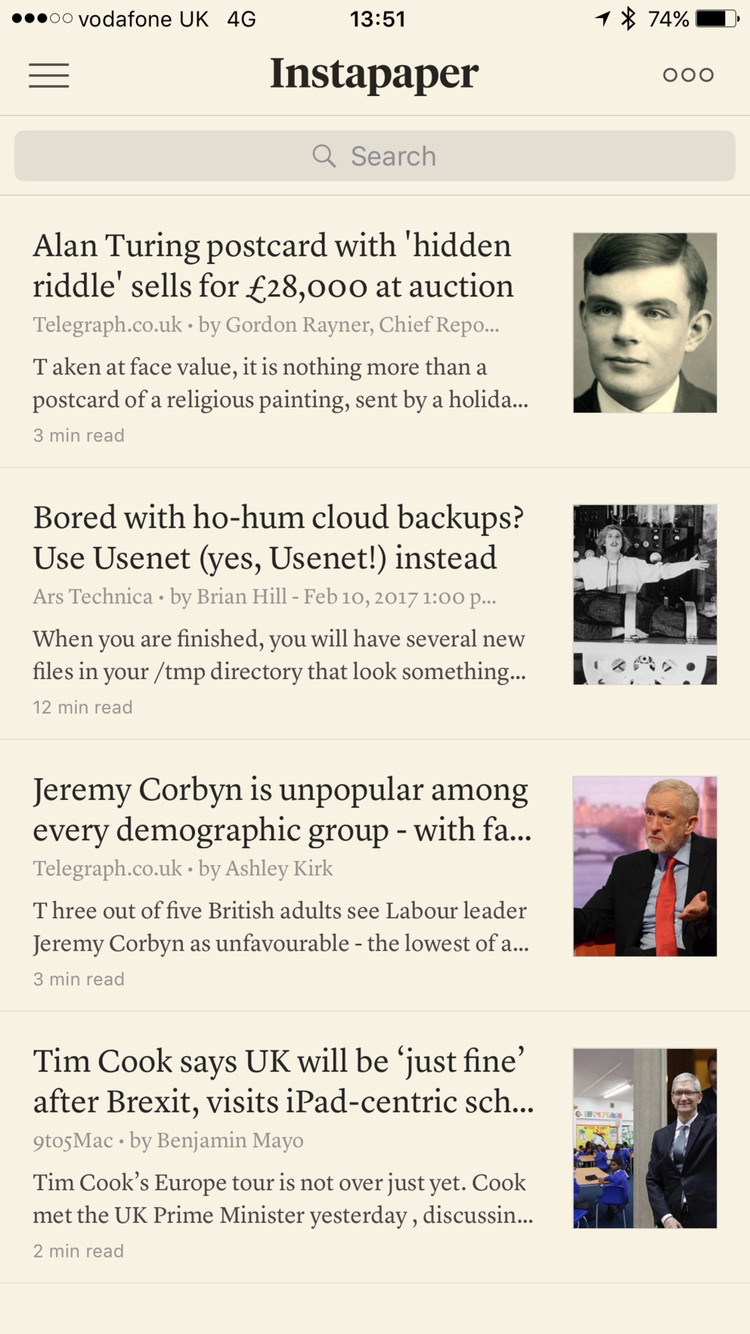 Since Instapaper suddenly went AWOL on May 25 I've been using its main competitor, Pocket. It is ok and does more or less the same job as Instapaper but unfortunately, the iPhone app is very prone to crashing. Two friends who also made the switch have discovered the same problem. We were all using the free version and the advertising is intrusive, so I welcome the return to a paid system with which I am thoroughly familiar.
One thing I will miss is the MacOS Pocket application. Instapaper doesn't have a native application although some third-party apps, such as Reeder, do support Instapaper. It's something I lived with in the past and can do so again in the future.
I now have the task of pointing all my applications back to Instapaper instead of Pocket, so I hope the decision will be worthwhile in the end. At least it is good to be getting a note from real people rather than an impersonal company.

Instapaper – message from the developers
Today we are restoring access to Instapaper in the European Union. Again, we're very sorry for the inconvenience. Two months of downtime is unacceptable, we understand that we have lost the trust of many of our EU users, and hope that we will have the opportunity to regain that trust.
Also, now that Instapaper is independently owned, we've been thinking a lot about the next ten years of Instapaper and beyond. To ensure Instapaper can continue for the foreseeable future, it's essential that the product generates enough revenue to cover its costs. In order to do so, we're also relaunching Instapaper Premium today.
As a token of our apology for the downtime, we have automatically added six months of Premium to your account.
As a reminder, Instapaper Premium is a subscription for $2.99/month or $29.99/year that offers the following features:
• Full-text search for all articles in your account
• Unlimited Notes
• Text-to-Speech playlists on mobile
• Speed reading to get through your articles up to 3x faster
• An ad-free Instapaper website
• "Send to Kindle" using a bookmarklet or our mobile apps
You will not be charged after your complimentary six months of Premium, and can choose to subscribe after that.
Instapaper Premium helps us continue developing and operating Instapaper and achieve our goal of building a long-term sustainable product and business. If you want to help us achieve that goal, you can subscribe to Premium at any time.
Lastly, we've updated our privacy policy to include the rights afforded to EU users under the General Data Protection Regulation (GDPR). Additionally, in the interest of transparency, we are posting our privacy policy to GitHub where you can view a versioned history of all the changes to our privacy policy.
If you have any questions, comments or concerns please let us know by sending an email to support@help.instapaper.com or replying directly to this email.
Brian Donohue & Rodion Gusev