After an exciting but exhausting week in Hong Kong, I have just arrived back in London, via Vienna on Austrian Airlines. I hadn't tried Austrian (part of the Lufthansa Group and a member of Star Alliance) before, but I was hugely impressed. The service was excellent and the airline managed to infuse a generous helping of old Vienna into the proceedings (down to the dinky china cups with gold handles and rims).
I kept a close eye on the overhead luggage lockers. I'm glad to say, however, that there were no repercussions from my unfortunate encounter with a heavy laptop bag on the outward flight and I remained fit enough to cope with the worst (or best) that the teeming city of Hong Kong could throw at me. Apologies for the interruption of service, but I really had no time to sit down and write.
This latest visit reminded me why Hong Kong is one of my favourite Asian cities. I first visited in the old colonial days and I have watched it transform into an ultra-modern metropolis over the past 21 years. It just grows and grows and everywhere you look there are towering blocks of apartments, ranging from the downright slummy to the ultra-modern. And people, people everywhere.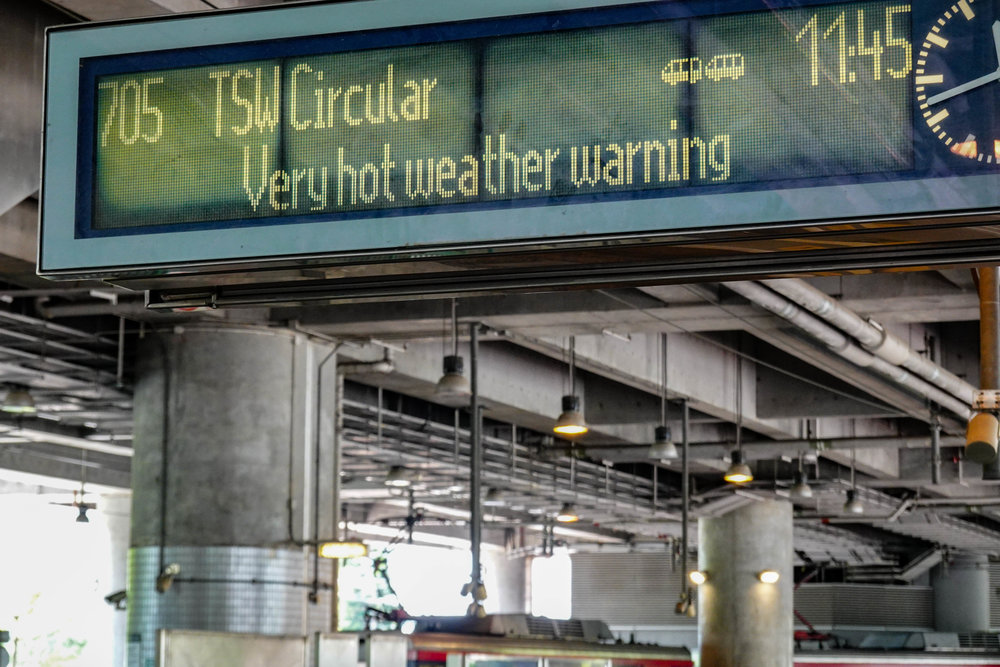 Umbrellaland
If I could sum up Hong Kong in August in just a few words they would be people, food, rain, heat, umbrellas, shopping. August is not the best time to visit (I took advantage of the cheaper fares) because it is very hot and sticky and rain is an ever-present risk. During my visit, the typhoon warning was out, but happily, it didn't materialise. But I had more than my fair share of rain — even getting stranded near the Big Buddha on Lantau island when a thunderstorm cut off the cable-car system. That resulted in a nightmare four-hour queue for the emergency shuttle bus service.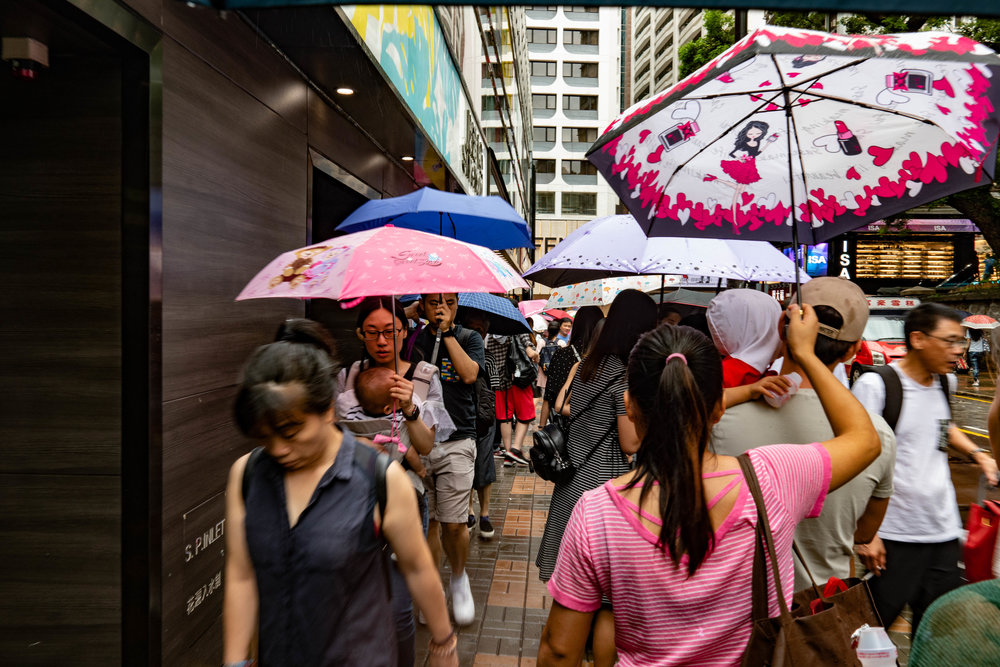 The combination of heat and rain means umbrellas. It's impossible to consider wearing a coat or waterproof. I tried my lightweight plastic jacket and within minutes there was wetter inside than out. So it is no surprise that everyone relies almost exclusively on umbrellas in the rainy season. I was no exception, but holding a camera as well as an umbrella can sometimes be a challenge.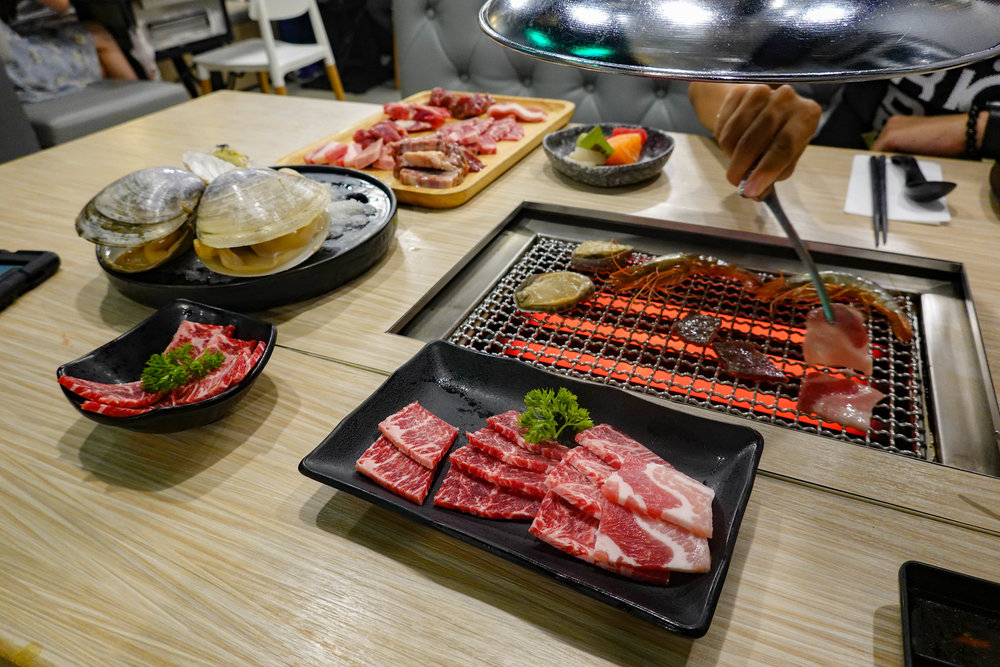 Taste buds
I had a culinary explosion of international flavours during the past few days. At the moment foreign Asian food is very popular in Hong Kong — particularly Japanese and Korean. Barbecues from both countries, as well as all-you-can-eat-and-drink restaurants, are everywhere. Queuing to eat is a norm, after collecting your little ticket, and I get the definite impression that the only restaurants worth visiting are those that always full. In HK it pays to make a booking. Indeed, good and unusual food was such a hallmark of this latest visit (thanks to guidance from local friends) that I plan a little review of some of the best places to eat. At least, the best places I sampled. Yet however familiar you are with a city, it's always good to find something new.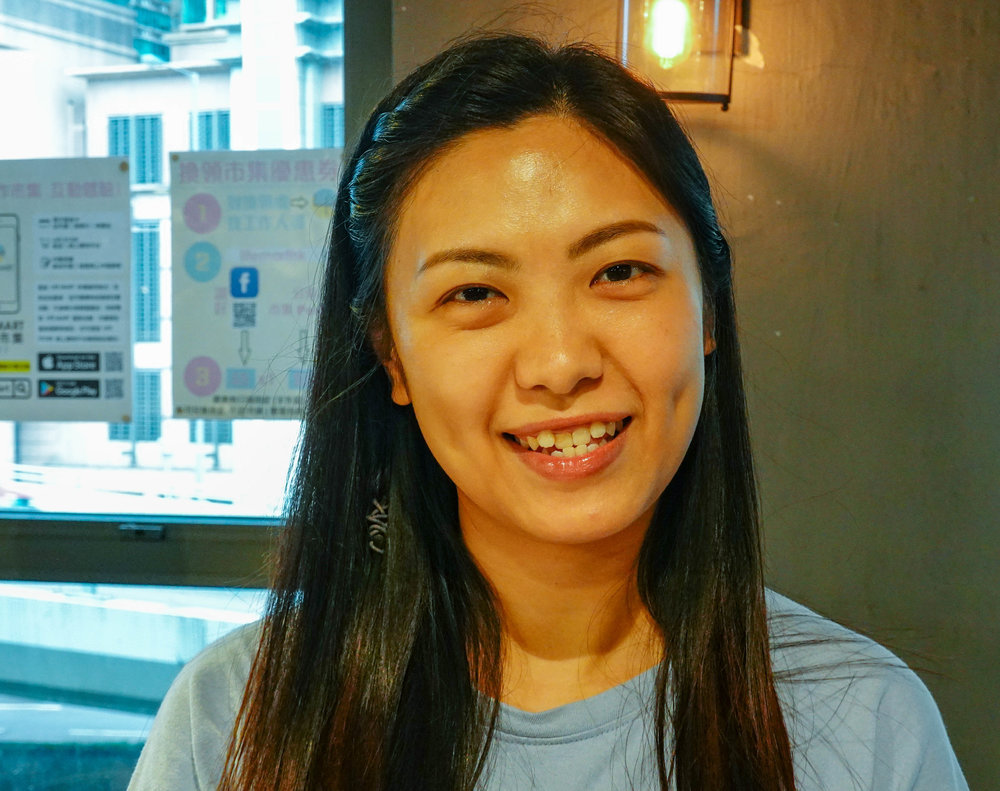 Photography
Of course, Hong Kong is a Mecca for the photographer — both as a location for shooting and as a place to shop for gear. I've already mentioned Gilbert Yuen and his Fotopia store as one of the best places to go for Leica. But I was also impressed by the store at the F22 Photo Space, the new gallery and exhibition in Wan Chai opened by Douglas So, founder of the iconic F11 museum.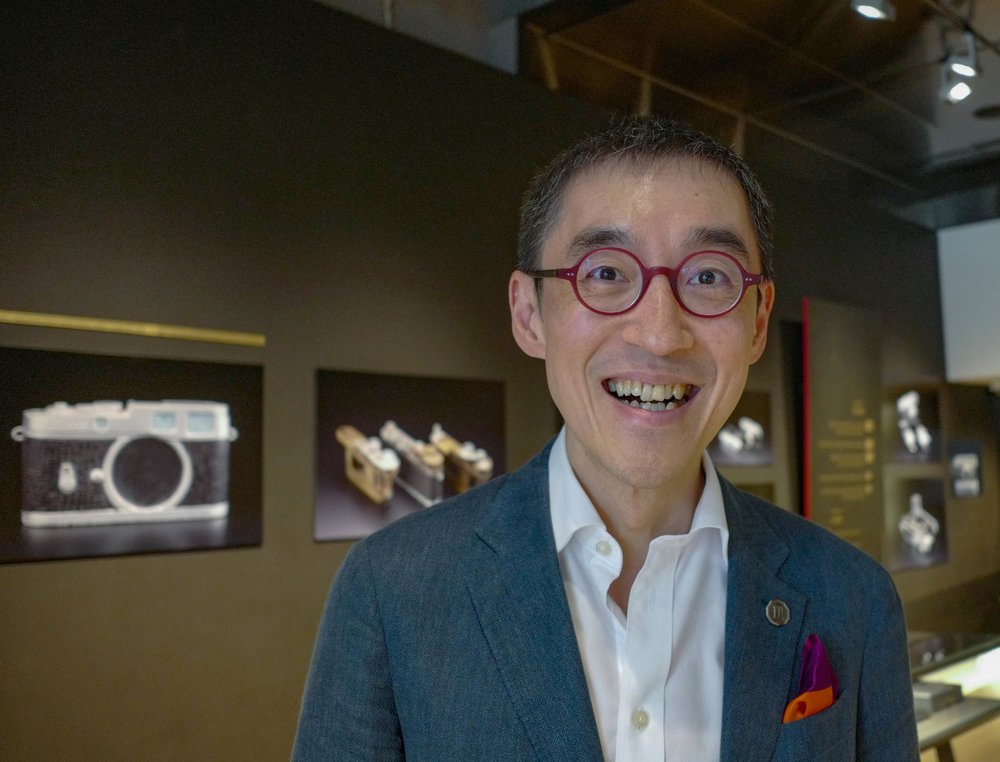 I made a pilgrimage to Happy Valley to 11 Yuk Sau Street, home of the F11 and had the great honour of a meeting with Douglas So himself, thanks to an introduction by Bill Rosauer of the LHSA who heard I was in HK and emailed Douglas. On the next day, I accepted Douglas's invitation to the nearby F22 (two tram stops away from the F11) and had a further long discussion about Leica history. Douglas is a leading expert and collector and I will be writing more about my encounter. In fact, I have a lot of stuff to process over the next couple of weeks.
Ding Ding
I mentioned trams and, for me, the Ding Ding (as the locals call it) is one of the supreme attractions of Hong Kong. This narrow-gauge system (3ft 6in) with its tall and narrow cars, runs the length of Hong Kong island with a loop to Happy Valley between Wan Chai and Causeway Bay. It's a must-ride opportunity if you are visiting the city.
The metro system is wonderful, very logical, quick and easy to understand. But it gets very crowded so the air conditioning is welcome. If you want to try the ding ding, a good tip is to take the MTR to one of the end stations such as Kennedy Town or Shau Kai Wan and board a virgin ding ding so you can sit on the top front row. Along the way, the trams become busy and standing is more than likely. The BBC video below will give you a good impression of the system.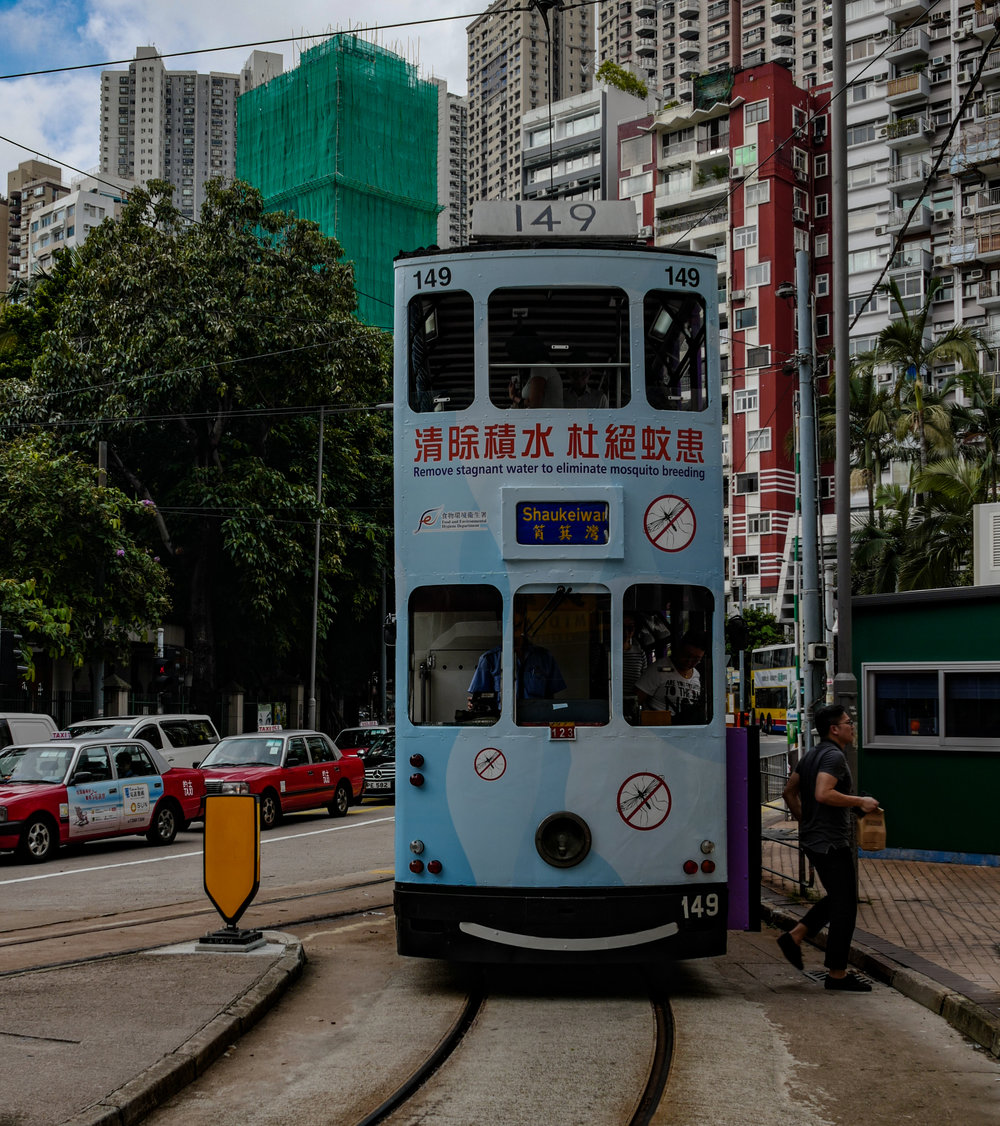 As for cost, the ding ding and the entire Hong Kong public transport system is ultra cheap by London standards. As a senior I was eligible for an "Elder" Octopus card which I loaded with $100 (£10) at the start of the week. I still have $50 credit left. A ride on the ding ding cost me only $1.20 (12p) so I was up and down the island like a yo-yo. Non-elders pay 26p a go. It's still a big bargain and, frankly, the ding ding beats Disney World hands down.
Despite extensive use of public transport, including the buses, I still managed to clock up 56 miles of walking on my iPhone step application. This has ensured that I have returned to London a couple of pounds lighter, despite all the food, than when I left.
Colonial past
Hong Kong is unique in its melange of British and Chinese culture. Despite the intervening 21 years since Britain peacefully relinquished control, the enclave of Hong Kong is a bewildering combination of Britain and Asia. They drive on the left (as is ordained by the gods, of course), ready to wield their swords to the right in the event of duress, and the buses are pure London.
Any double-decker journey in Hong Kong is very comforting for a Londoner. The seat layout is exactly the same as on my local bus and I felt completely at home as I journeyed from Tsim She Tsui to Kowloon City. I could even choose my favourite top-deck seat just behind the staircase (for a couple of inches more legroom). It's uncanny but supremely comforting and a reminder of home.
English is everywhere in Hong Kong. Most people speak English — the young because of education, the old because of the colonial influence. In central Kowloon and Hong Kong island, many street names are in English — Kimberley Road, Knutsford Terrace, Hart Avenue — to the extent that it is quite bizarre. And the street signs are pure British. The Hong Kong authorities must have a direct line to British producers of street signs and street furniture. Quite remarkable.
Hong Kongers value their British heritage. When I was there in 2015 there was a high-profile campaign to retain the old British post boxes with their EIIR, GVR and GVIR insignia. I don't know whether or not they succeeded, but Hong Kong has so far managed to retain its own identity (British-style yellow car number plates, familiar street furniture and all) in the face of encroaching Sinoisation. I imagine visitors from mainland China find Hong Kong somehow rather exotic, a mixture of the familiar with a veneer of western influence. How long this can continue, I don't know.
But on the way to the airport this morning I did applaud the sensible decision to adopt total decimalisation. Road signs in kilometres are a direct contrast to Britain. If there were ever a bizarre situation it is in the UK, a country that has half decimalised. Here in Britain, we cling to miles and yards for road signs and speed limits. And we still talk about miles per gallon while buying our fuel in litres. Complete madness. We should have changed over completely to the metric system years ago, but in typical British fashion ended with a wholly unsatisfactory compromise. Wahnsinn, as the Germans say.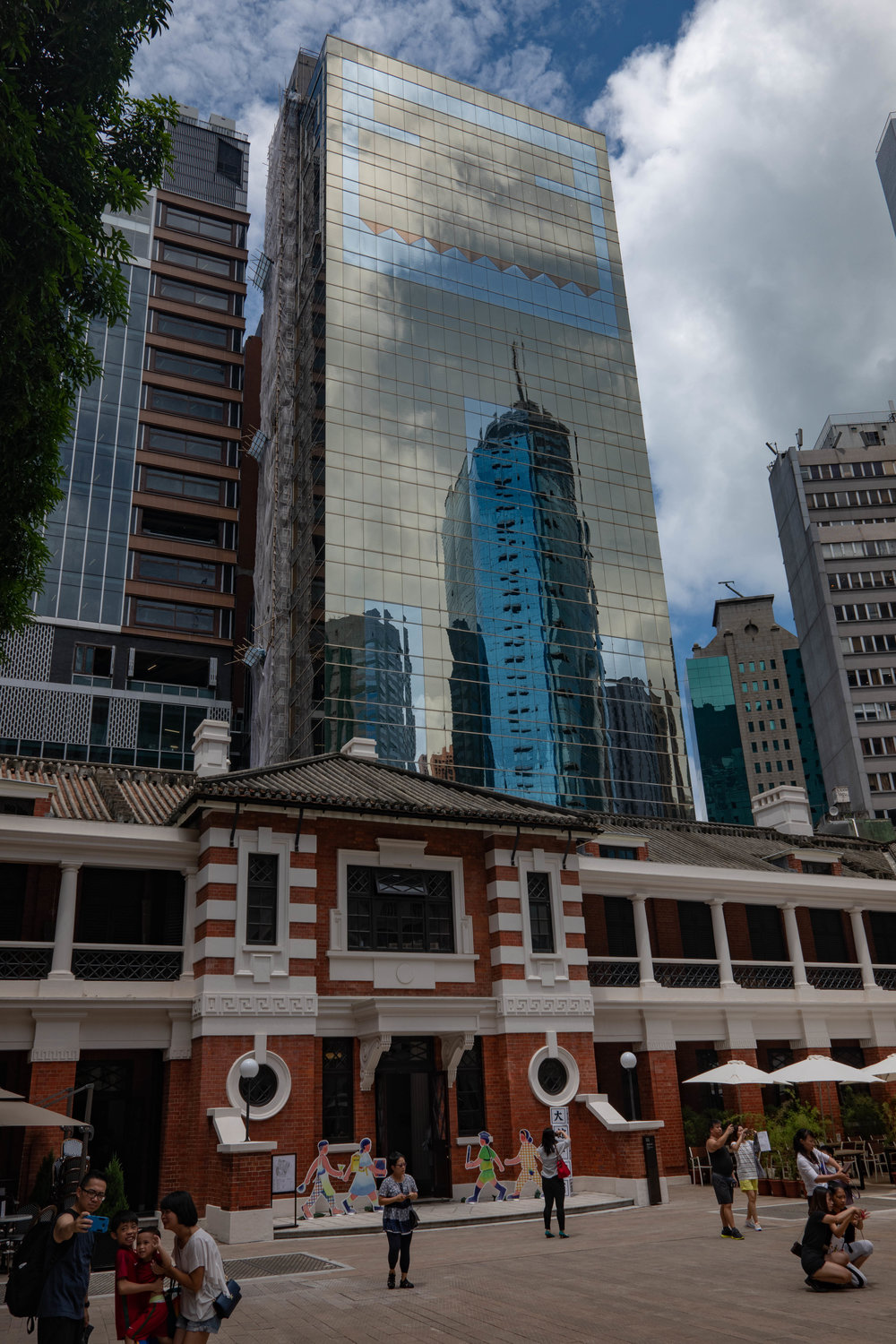 Camera gear
I packed the Sony RX100 VI and the Leica CL, complete with the 18mm Elmarit and 35mm Summilux. I'll be going into that in more detail but I can say that the Sony got most use because it fits into the pocket of my shorts and is just so convenient. The 18mm on the Elmarit is perfect for a crowded city such as HK and I found it better for walk-around street photography. The 35mm I didn't use until yesterday when I took it out just because it hasn't been used. I regretted it. It is too heavy and even the 50mm-equivalent focal length is a tad too long for the city. Good for portraits though and, in its element, it is one of my favourite TL lenses.
Last time I was in HK three years ago I took just the Leica Q. The CL with the 18mm fulfils the same role and, frankly, I could have managed with just that setup. On the other hand, the little Sony was superb and came into its own in the evening when I didn't want to carry a bag. It sat so comfortable in a pocket, ready to spring into action over the grilled meat.
Watch out for more on Hong Kong.
____________