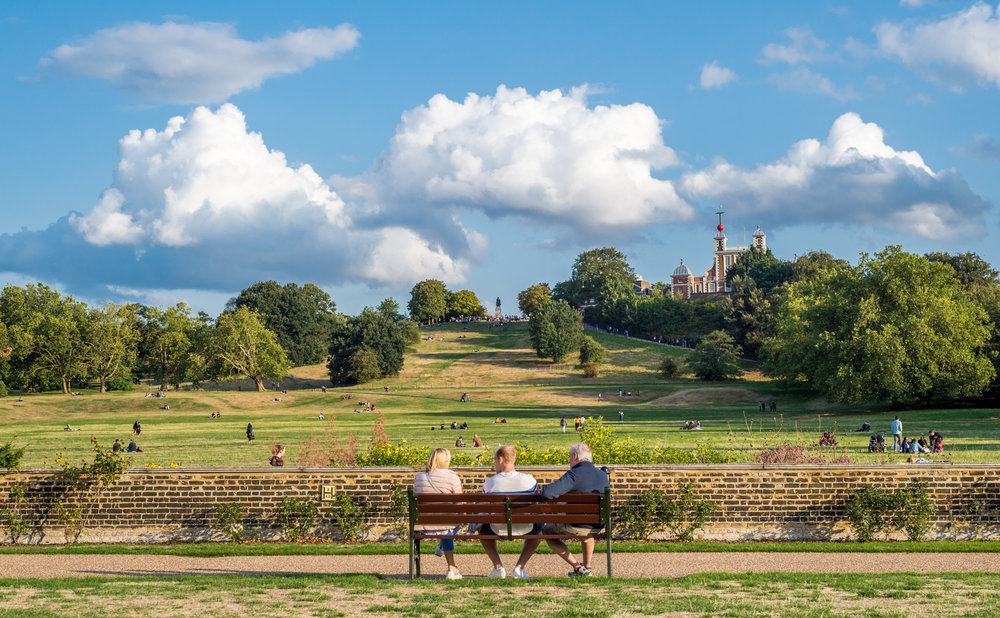 In my never-ending quest to find my next camera, I circled, poked and prodded more models than I care to think about. I love the Leica X (Typ 113), but just occasionally it lacks the image quality that I prefer. Yes, we sometimes have to compromise with what our kit can do with what we see in our mind's eye. 
The only camera I tried, loved, but didn't buy this time around was the Leica M10, with the 35mm Summicron. It was a fantastic piece of equipment, with image files so silky you could use endless superlatives. Naturally, though, this is provided you can manage the manual focus. However while I could push myself and afford one, I have concerns about walking around with such an expensive bit of equipment. Such a pricey bit of kit might in the long term reduce the chances of my using it. 
Nikon Df
So in this quest to find the next best alternative I came up with the Nikon Df. Just as with my Leica X Typ 113, some reviewers were less than over-enthusiastic about the retro Nikon, Ming Thein didn't bother taking pictures with it, and slated it; Ken Rockwell was indifferent, and the only really positive(ish) review was Steve Huff's. But user reports and feedback took a different view, and clearly many preferred it to Nikon's other DSLR offerings, "pro" or otherwise. What it lacks in some areas are more than made up for by that fantastic sensor.
The internet led me to a fellow Flickr user, Sunlan Satori, who I had noticed used a Nikon Df, alongside his other favoured gem, the Fuji X100F. He has also owned a Leica X1, and had written about it over on Steve Huff's site. But it was his Nikon Df experience that grabbed my attention. Sunlan was exceptionally engaging about its ruggedness, its capability and his abiding love for this retro flappy-mirror beast. And he was quite candid about how he had abused it, and that the camera had survived unscathed. 
Flappy quiet
I even found comments by our own David Babsky, written a few years back, beneath an article on a website. He gave the following view:
"(1) very good high-ISO performance; (2) the quietest shutter of Nikon's big, full-frame cameras; (3) backwards compatibility with just about all of the lenses Nikon's ever made for their SLRs; (4) excellent battery life (doesn't run down overnight like the A7-series cameras); (5) all sorts of in-camera processing, including correction for converging verticals (like the Olympus EM-1 and PEN-F cameras); (6) instant shutter speed setting (with a dial on the top); (7) lightest of all the Nikon full-frame SLRs; (8) smallest of all the Nikon full-frame 'pro' digital SLRs."
Another consideration that helped make up my mind was that a used M9 at a reputable Leica dealer with 12,000 actuations costs significantly more than my entire deal for the Nikon Df and 50mm 1.8G kit lens from Grays of Westminster with only 3,500 actuations. Managing to get the original kit lens in the deal helped sway me to making the purchase. Plus, with such a low shutter count, it is almost new and will have plenty of years' wear and tear in it, without my having to worry. 
I have to say that working the deal through with was a very pleasurable experience. I must give a special thanks to Tabitha at Grays for ensuring to keep me informed of where my camera was, and when it would arrive. 
Digital fusion
So how have I found the camera? 
For those who haven't heard of the Nikon Df, or used one, or even seen one, it is essentially a Nikon full-frame DSLR, wrapped in a delicious retro body. Nikon called it a digital fusion, a blend of technology and traditional controls. It is that ability to adjust settings on the fly that made me think seriously about this camera. In a similar fashion to the Leica X, I can change the settings as I am watching the world pan out before me. 
Yes, I am having to relearn which settings affect which elements when shooting, but I have been through this phase with every new camera I have had to date. I am in that settling-in period where I get to know how the camera responds in different circumstances, and how to drive the best images from it. 
This camera has a soul — it rocks — and it has everything I couldn't feel in the Sony A7r3. This is also a camera which produces beautiful images, but I couldn't feel it inside — in that deep secret place where you tinker with the dials, frame the subject and take the photograph. I have felt it with the M10, a feeling so warm it makes you want to hunt out another image, and then another, and then it grips you inside and forces you to go out and take more and more and more. This camera has something more than soul, it can almost talk to you as you shoot.
In use, the dials feel intuitive, just like those of the Leica. I even find the front dial aperture setup easy to use, and tactile with it. The ISO dial takes a little getting used to in the way it interacts with the auto ISO set up in the menus, but once you get your head around it, this is a fantastic way of controlling the ISO — perhaps one that Leica could mimic in the M range. 
The 50mm 1.8G lens is stunning. I have never used a 50mm prime before other than to pass through this range on one or two Nikkor zooms on my D300s. It is a focal length that is entirely alien to me. I have to say that it is fun for portraits, and it gives super-sharp results. I have found it decent for use in street shots, and also for landscapes. However on a small number of occasions I have switched to the X for a slightly wider view. And that is why I am keeping the X in the Hadley bag alongside the Df. Both cameras offer something a little different, even in the images they produce. 
Zed lure
It would seem sensible to discuss Nikon's new kid on the block, the Z mirrorless system. If I am honest, I had considered waiting until the Nikon new Nikons were released. The world has now seen the Nikon offering, and I think it looks promising for the future, but I took the view that I would prefer to wait until the second or even third generation at least before taking the plunge. So I am glad that I have made the decision to go with the Df. This will allow time to save for perhaps a Leica M, and the 35mm Summicron I so crave to fill my image capturing tech lust. 
I have to say that Nikon's output is immaculate, and with plenty of scope for tinkering. The file sizes are slightly smaller than the Leica X, so for a full-frame camera, it is using broadly speaking the same amount of storage space as the Leica images do. 
In conclusion, I am slowly bonding with this camera; it offers a unique experience that is neither entirely Nikon in the digital age nor Leica in the digital age. It falls somewhere between the Nikon DSLRs that many love, and the Leica M that many also love. I happen to like both in equal measure. So now to start saving towards owning both an M and the Df. That would be bliss.
___________