The L-Mount Alliance announcement came at a timely moment for me. It is helping me rationalise my own photographic needs and set the future direction for Macfilos. This is not a general news site, and I certainly don't have time to cover or review all products on the market. Some focus is necessary. It is also necessary to attract and retain readers from our subset of the photographic world.
My visit to Wetzlar, coming right on the heels of a busy week reporting on Photokina, has given me more pause for thought. Colleagues, including William Fagan and John Shingleton, think I've been overdoing it. And they are probably right. I wasn't at all well during last week, and I have probably suffered from stress. So it's a good time to ponder on the future.
Concentration
For several years I've concentrated on Leica and Panasonic, and this reflects the current profile of our readers. I was amazed to meet so many regular readers at the LHSA event last week, all of them very complimentary and enthusiastic about the site. It gave me renewed conference that the content of the sight is right, but it also told me that more concentration on subject material would be a good thing.
It is clear that Leica coverage is most popular, but it is equally apparent that there is little interest in some other makes. I discovered this with Sony where there is virtually no interest from current readers. Of course, it's a chicken and egg situation. If I wrote more about Sony, I would attract readers interested in the subject. But the same could apply to coverage of any manufacturer, from Canon to Fuji through to the new Zeiss full-frame.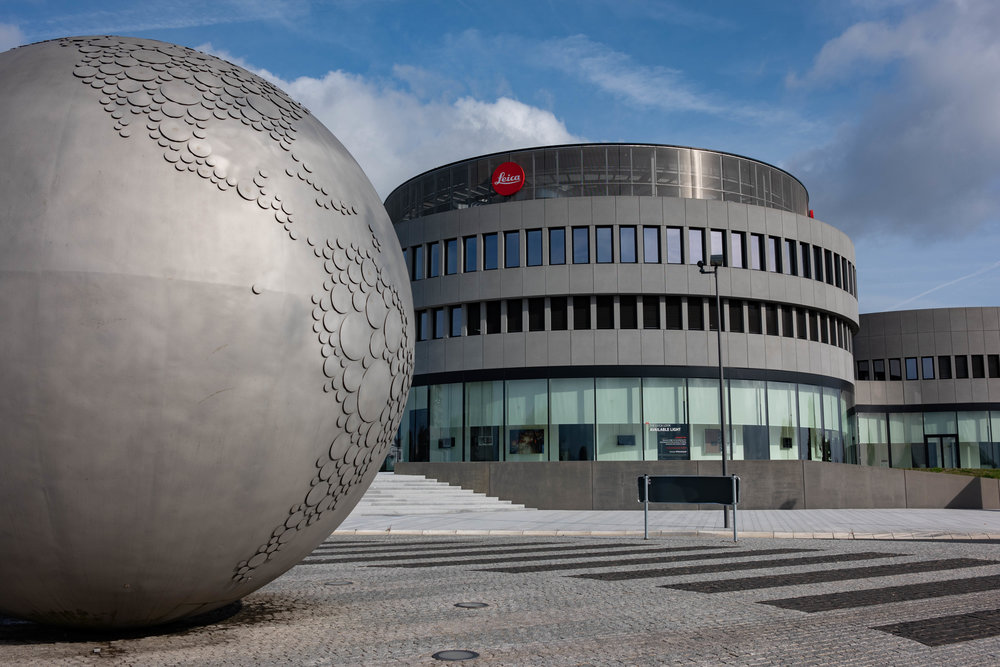 The new alliance has encouraged me to have a complete rethink. Leica will remain the primary target for coverage, but I will no longer attempt to take an in-depth interest in all full-frame mirrorless cameras. I had toyed with the idea of adopting the Sony a7III as a smaller full-frame alternative to the SL. But, as Jonathan Slack points out so eloquently, M lenses play better with Leica cameras. The Nikon Zs look even more attractive and might work far better with M lenses. These are all good cameras, but there is plenty of coverage on the broader blogging world and I think we would be on a hiding to nothing in attempting to compete.
It now makes perfect sense to concentrate on the one mirrorless mount — for both APS-C and full frame. Lenses will be interchangeable and will have an assured value on the second-hand market (which, for instance, in the case of TL Leica lenses, has not always been apparent up to now). Furthermore, the prospect of the developing L-mount world is very exciting.
I already own a comprehensive set of Leica APS-C lenses and a CL camera, and that system has just become a lot more future proof following the agreement with the other manufacturers. I look forward to the smaller full-frame mirrorless camera from Leica, and I hope it is not merely a rebadged Panasonic S — which is looking increasingly unlikely now we've seen the pro size of the S models. I'd like something a bit smaller. Something, perhaps, that would be perfectly attuned to M lenses use but which would have the advantage of being able to mount some of the forthcoming stabilised zooms and primes from Sigma and Panasonic. A smaller M camera with IBS would be even more enticing….
A special place for the M
Of course the M will always remain and, for the time being, it is my only full-frame system. I have decided to hold on to the Panasonic G9 and a couple of weather-resistant zooms (12-60 and 50-200) until I decide whether or not I wish to stay in micro four-thirds for the future. But I have already sold some m4/3 primes which haven't seen a lot of use. Eventually, I suspect, I might abandon m4/3.
None of this excludes the mention of other systems. While I will give attention to Leica, Panasonic and other member companies in the LMA, I have no objection to running articles featuring other brands, such as Fuji, which we have covered extensively in the past. Dave Seargeant's feature on his Nikon Df last month proved very popular and this is probably a good indicator of where readers' interests lie — not so much in DSLRs as a genre but in this one specific retro design that strikes a bell. A similar article featuring a common-or-garden Canon or Nikon DSLR would have received scant interest.
Essentially, it is business as usual, but the recent developments have allowed me to clarify my own photographic needs and, by extension, the subjects I will be interested in covering.
There is one final point relating to the future. Over the past few months I have become frustrated by a number of problems relating to our current host Squarespace. There are three issues still outstanding after nearly a month, with the "Object, object" comments but being the most obvious to readers. This was caused by a site-wide upgrade and Squarespace is showing little interest in getting it sorted out quickly. As a result, I am considering a move and have been talking to a colleague who runs a successful photographic blog and he has made one or two suggestions which I am following up. I hope to have more news soon.
What are your views on current Macfilos coverage? And do you think embracing the L-Mount Alliance offers the correct focus for future direction?
___________