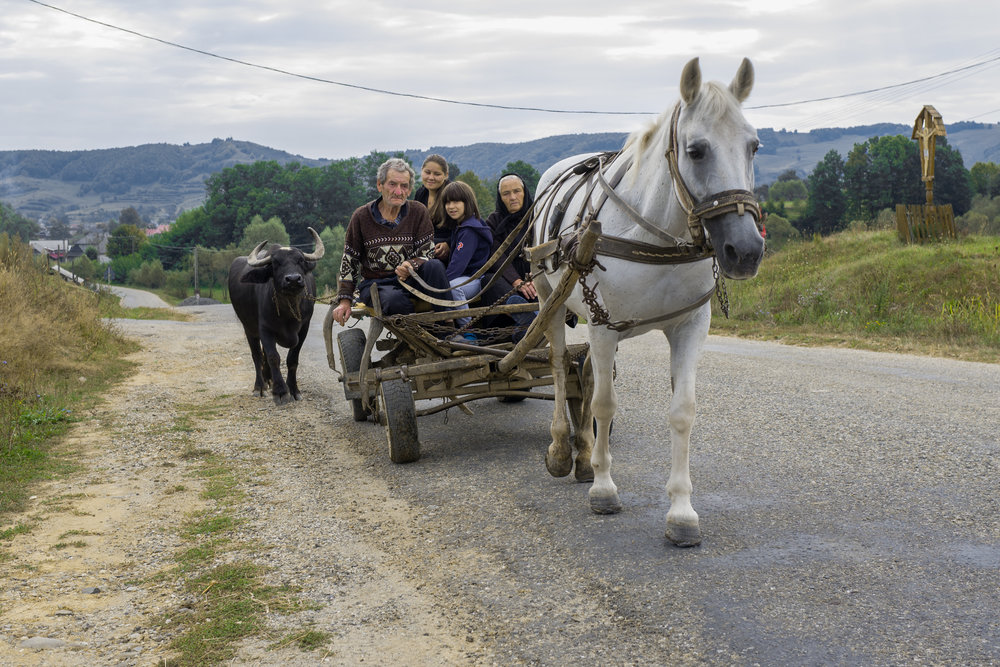 I have recently enjoyed a two-week 1,350km road trip in Romania — a country I have not previously visited. It was wonderful. Now I wish that I had visited it sooner. So many places, so little time.
My wife and I flew into the capital Bucharest after the long-haul from Australia via Doha. The guide books are guarded about Bucharest and rightly so. I would not go to Romania to specifically visit Bucharest. It is OK but not special. Much of this can be blamed on the communist dictator Nicolae Ceausescu who had a large part of the old, and apparently beautiful, city demolished. His plan, apart from his monstrous palace, was to model the new Bucharest on the North Korean capital Pyongyang. Enough said. Ceausescu and his equally obnoxious wife were summarily executed on Christmas Day 1989 for their many crimes, including having appalling taste in town planning and architecture.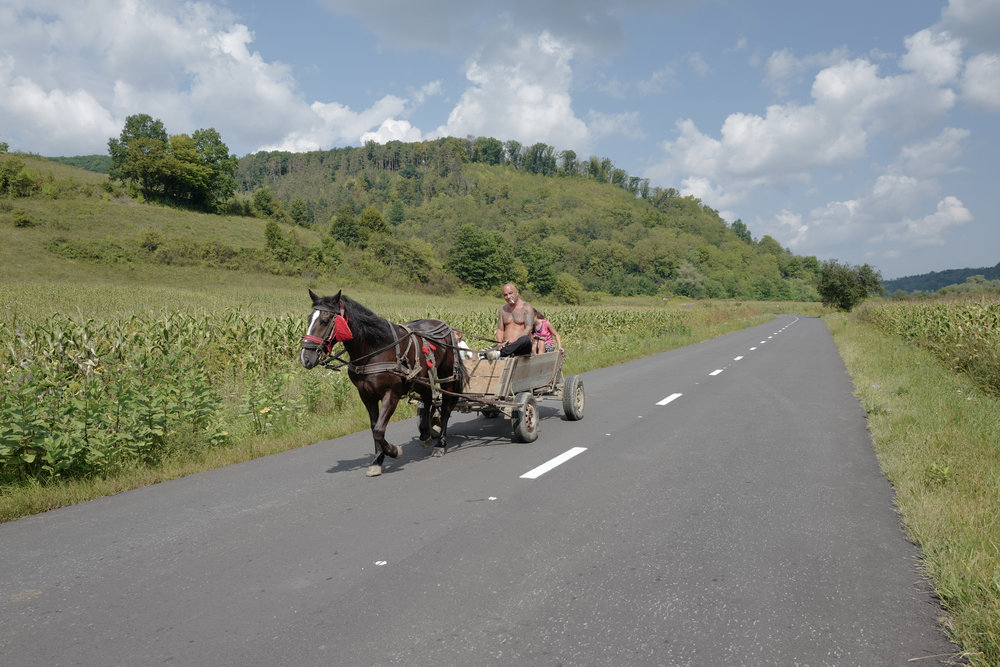 The good news is that once you are out of Bucharest the countryside is a delight. Out of their cars, the people are generally friendly and it is wonderfully cheap — apart from the petrol.
Very fortunately, although I am now aged over the biblical three score and ten, I am still able to drive briskly and on the "other" side of the road without any qualms. This is just as well as the Romanian rental car company warns that "driving in Romania is not for nervous drivers". An understatement if ever I heard one.
The problem is not the many horses and carts, it is the Romanian drivers who have a total disregard for speed limits and who overtake everywhere. When I say everywhere I mean everywhere — on blind bends, approaching pedestrian crossings and even nearing the crest of a hill. Never get between a Romanian driver and the open road.
It is little wonder that Romania has the highest per capita rate of road accident fatalities of any European country. It is comparable to driving in, say, India except in Romania the head on crashes occur at a higher speed. The good news is that away from the few main highways the traffic is very light. More important, though, I survived without mishap.
Click on images below to see them full size
Being able to self drive of course means that we are able to go at our own pace, see what we want and have only to put up with our own company. It also means that I can photograph what I want and of course one of the reasons to travel is to take photos. I dread the day I am not able to drive myself but I guess I will have to accept it one day. Let's hope that it is not soon.
For me, photography is a solitary pursuit. I very rarely take worthwhile photos when I am in the company of others. The idea of a "photo walk" in a group or, worse still a camera club outing, fills me with horror. Well, the very idea of a camera club fills me with horror but each to their own so let's not go there. I find that my camera is good company and even when I am with my wife I often slip away to take photos and I always get up very early to walk and catch the golden hour and to see places without crowds. Or, as I experienced in Romania, without any people at all.
Click on images below to see them full size
I set off for Romania with two cameras — my Leica Q and my high-mileage Leica X. I should be content with just taking the Q, but I have found the X1 so easy to hold in the hand, particularly on the early morning walks. Also, the X1 does not look like a serious camera so it is less intimidating when photographing people. Sadly the X1 decided to disassemble itself at the start of the trip in Bucharest when the battery retaining clip and SD card mechanism came apart. It's the second time this has happened — and a tiny spring flew out and landed somewhere in a Bucharest hotel bedroom. As I was not prepared to spend hours on my knees searching for the rogue spring, and even if I had found it I would not have been able to repair it, I resigned myself to carrying a Leica paperweight for the rest of the trip. Anyway I had the Q.
Romania is still a very rural and poor country and although many young people have migrated from the villages to Bucharest and other cities, or are working in the UK, rural depopulation is not as obvious as it is in France and Portugal for instance. Everywhere we drove there were people cutting hay — it was harvest time — or tending their animals. With the horse and carts, in many ways it was like travelling back in time.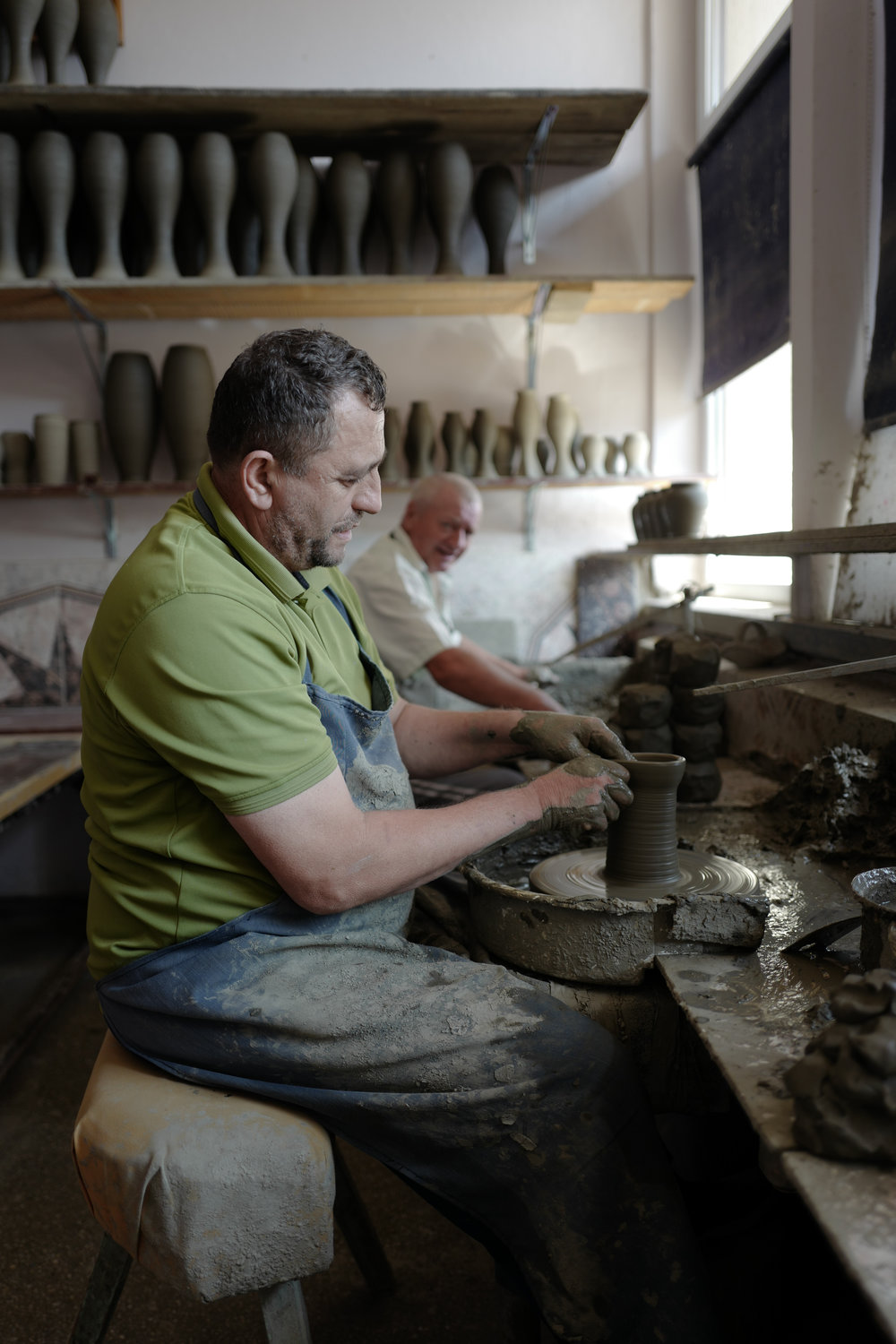 I left it to my wife to photograph the tourist "sights" such as Dracula's castle (he's fictional, you know), and I just took photos which pleased me. One of the big tourist attractions of Romania is the wooden, painted churches and monasteries in the north of the country. Romania is a very religious country and it must have more churches per 100,000 population than any other country. I was surprised by just how many wooden churches there are and by the remarkable state of the painted interiors.
For me, Romania had a soft, mellow feel and I tried to reflect this in my photos. Also, I endeavour to ensure that all my photos have the same look. Being very familiar with your camera and the processing software is a critical factor in ensuring consistency of look. I am bemused when I read comments from people who seem to update and change their cameras nearly as frequently as they change their socks. Great for the camera manufacturers, but not the path to mastering the camera and for getting a consistent look to the output. I guess they are looking for the key to the Pandora's box of great photography. Sadly a new camera is very rarely that key.
I really do like people — well, most people — and photographing people, and I managed some quite nice portraits on the trip. For me it is a gross invasion of privacy to photograph people without their consent and I always try to gain this if only by a thumbs up. I know others have a different point of view and this has been the subject of a recent Macfilos story, but I want to do as I would be done by and I would be very angry if I found someone sneakily photographing me without my consent.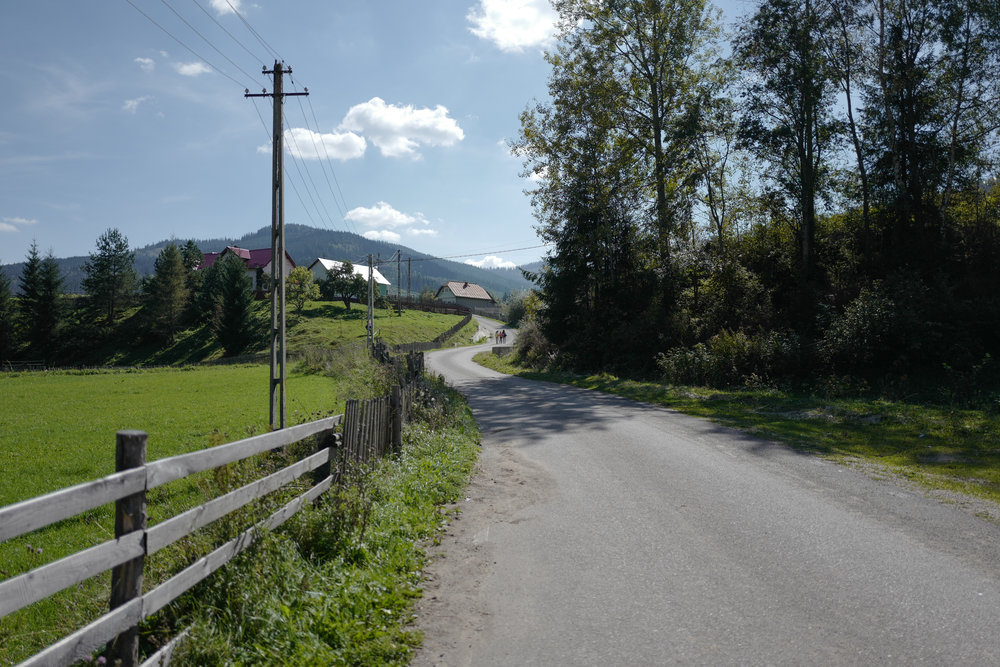 Whenever possible, I show the the shot on the screen to the subject. With the Q and its very bright LCD this is easy. With the X1 and its dim, low resolution LCD, I often end up showing the subject what looks like a little piece of black glass and they think that I am a little odd.
Here are a selection of photos from the Romanian trip. You can see the full set here.
As well as putting my photos onto my blog, Instagram, Flickr and sometimes on Macfilos, I make photo books and even big prints. If you use good gear it really is a waste to view the pictures only on a screen. As soon as I find time, hopefully before my next trip, I will be making the Romanian book. And we enjoyed Romania so much we probably will go back in 2019 so there may well be a second Romanian book.
_____________
You can find more from John Shingleton at The Rolling Road and on Instagram at therollingroad.