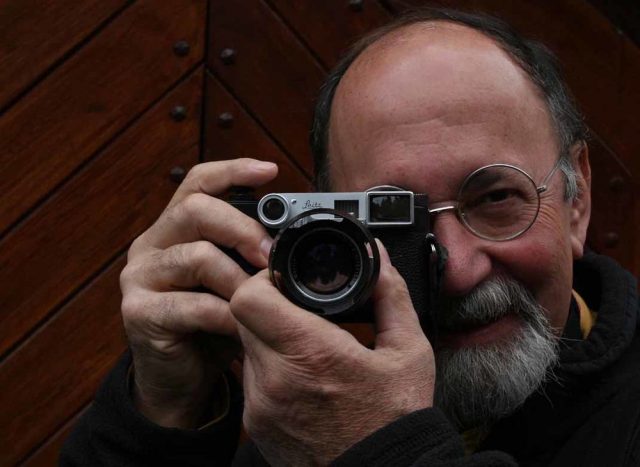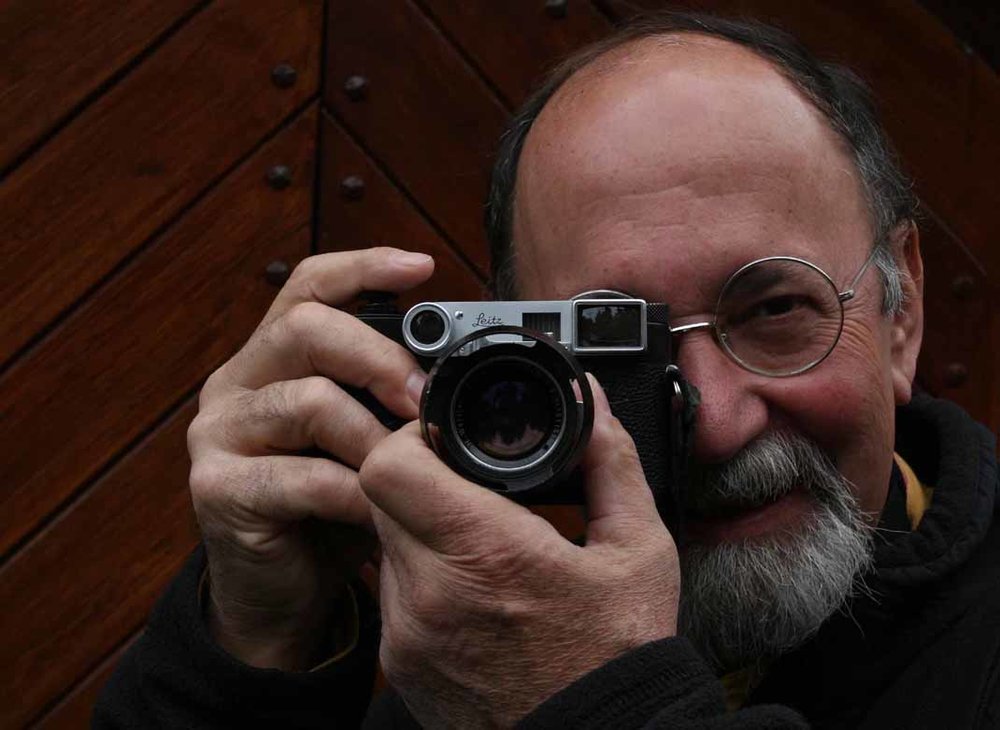 José Manuel Serrano Esparza is a passionate lover of photography and researcher on photographic history, cameras and lenses from different brands, both in the analogue and digital scopes. He is also a regular reader of Macfilos and saw my article, last week, in which I set out my thoughts on the future direction of the blog following the exciting announcement of the formation of the L-Mount Alliance.
This article has produced the largest number of comments I can ever remember. I am exceptionally grateful for the sage advice and the tremendous warmth that has been shown by readers. Many we don't hear from often, but I am so happy that they are out there reading every day. I am also grateful that two of our Australian contributors, John Shingleton and Wayne Gerlach, rallied round to provide excellent articles on Thursday and Friday last week while I haven't been feeling well and trying to cope with the pressure of the Leica event.
But back to José Manuel. He wrote the most touching letter which has boosted my confidence no end and I felt readers would like to see it. It is remarkable, not just for the sentiments which, I think, sum up the views of many other readers, but for his tremendous insight into the world of Leica. I learned a few things from this letter and it will be a point of reference for the future:
"Dear Mike Evans:
"I was delighted that you went to the LHSA Annual Meeting in Wetzlar and met the geniuses of the brand. I do believe that you are beginning to reach a kind of Leica excitement, a climax of emotions embodied by this brand throughout its history.
"What these people of Leica have done in the last twelve years, making a flawless transition from analogue to digital photography has been something truly impressive. Especially so, bearing in mind that often the Japanese don't need to sleep and also have their geniuses!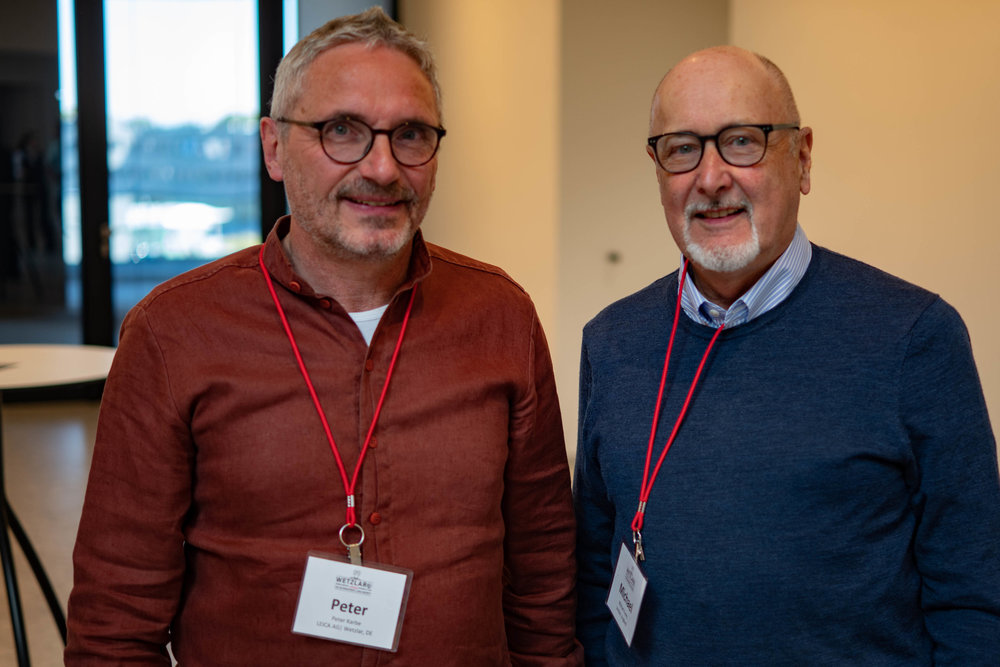 But in my humble opinion, the most important thing is that all those world-class Leica pundits such as Peter Karbe, Jesko von Oeynhausen, Stefan Daniel, Stefan Schultz and others, under the helm of Andreas Kaufmann (a visionary man who saved Leica from bankruptcy and had the insight and entrepreneurial talent of understanding the immense cultural and photographic legacy of Leica as a photographic brand, the value of the emotions and handcrafted items, and the necessity to turn it into a digital company), working as a team, have been able to place Leica now at the forefront of digital photography, to such an extent that there is currently a slew of different lines of top-notch different digital cameras, both in 24 x 36 mm format, APS-C format and medium format (the Leica M10, Leica M10-P with the most silent shutter ever made, the Leica SL, the Leica S3, the Leica T2, the Leica CL and the Leica Q).
"Peter Karbe is, in my humble opinion, the best optical designer in history, ranking alongside Max Berek, Erhard Glatzel, Ludwig Bertele and Walter Mandler.
"But above all, he is a very unassuming person, very kind and always adapts his talk to the level of the audience. He could speak for hours and hours, not only about different optical designs but also on photography, because he is also a good and passionate photographer.
"Stefan Daniel was already able to assemble and disassemble analogue Leica M cameras during the eighties, particularly during his period in Paris, and is probably the most knowledgeable pundit on Leica rangefinder cameras on earth, along with Günther Osterloh.
"Jesko von Oeynhausen is the mastermind behind the digital 24 x 36 mm Leica M cameras and is a world-class expert on electronic photography and images, aside from being a consummate expert on creating specific sensor architectures for digital Leica M cameras.
"He had to sweat very much until he was able to create the Leica M9, the first digital 24×36 mm format Leica M ever made, something that was a real tour de force, in the same way as the Leica Monochrom, the Leica M10 and the Leica M10-P, of which he was also the product manager.
"And Stephan Schultz has been the driving force behind the Leica S2 digital medium format camera since 2008, a fascinating project that has recently resulted in the 64-megapixel Leica S3.
"There have also been two very important women in establishing the place Leica enjoys now as one of the leading firms in the digital photographic industry: Sigrun Kammans and Maike Harberts.
"Sigrun Kammans, a foremost engineer and the reference-class authority regarding mechanic areas of legendary Leica lenses along with André de Winter, was a member of the Optical Design Department of Leica Camera AG made up by Lothar Kölsch, Horst Schröder, Sigrun Kammans and Peter Karbe, who became the world spearhead in know-how about aspherical technology during nineties.
"Sigrun Kammans, creator of the famous Vario-Apo-Elmarit-R 70-180 mm f/2.8, is currently engineer at the Leica Sports Optics and has been, together with Michael Hartmann, the mastermind behind many of the stunning Leica binoculars, the international benchmark in this scope, with landmark devices such as the Leica Noctivid, on the brink of getting utter colour neutrality.
"In addition, she was along with Dietmar Stuible (a very young and exceedingly talented optical designer) the creator of Leica SL lenses (the best ones ever made for 24 x 36 mm format), under the overall supervision of Peter Karbe.
"In her turn, Maike Harberts has been product manager of such APS-C format gorgeous cameras as the Leica T, Leica TL2, Leica CL and others. The timeless beauty of lines and design of the photographic tools created by her have been granted some major international awards. And her labour has been wisely complimented by Peter Kruchewski, product manager of the Leica Q and Leica compact cameras line.
"The hugely talented David Farkas, CEO of Leica Store Miami, has also been decisive over the years with his in-depth articles on Leica M, APS-C, medium format S2 and SL Mount cameras and lenses which have appeared both online and in top-notch magazines like LFI International, Viewfinder and so forth.
But as Beethoven said once, 99% of a genius is work and David has developed a commendable and indefatigable labour to internationally underline the second-to-none opto-mechanical quality of Leica photographic products, as well as fighting tooth and nail to make year after year from Photokina Köln articles on new Leica products in real time, with a tremendous level of effort.
"Without forgetting of course the seminal work made by Peter Coeln with Leica Shop Vienna and Westlicht Photographica Auctions and Sean Cranor (CEO of Leica Store San Francisco and Camera West).
"And last but not least, there have been two great parallel editorial efforts, embodied by Leica Fotografie International (with world-class experts like Holgen Sparr, Michael J. Hubmann and many others) and Viewfinder (the photographic magazine of the Leica Historical Society of America), with editor Bill Rosauer at the helm.
"All of them and many others, including Georg Mann, Don Goldberg, Sherry Krauter, Malcolm Taylor, Gerard Wiener, Ottmar Michaely, Walter Baumgartner, Gus Lazzari, Dieter Paepke and Claus-Werner Reinhardt, have been the keepers of the Leica flame, particularly in the hard times.
"But with all respect, Mike, you must know that there is no antidote against the Leica passion, its history, its legend. A high percentage of the best pictures ever made were created with Leica cameras.
"They were taken by photographers such as Alfred Eisenstaedt, Robert Capa, Henri Cartier-Bresson, David Seymour Chim, Elliott Erwitt, Nick Ut, Marc Riboud, Thomas Hoepker, René Burri, Inge Morath. The list would be immense.
"I am delighted that by dint of strenuous effort and passion throughout the past ten years you have managed to consolidate Macfilos into an excellent photographic site with a very comprehensive and interesting assortment of readers, a high percentage of whom exhibit great knowledge and experience.
"They do appreciate you, admire your humbleness and your steady, hard work. And, besides, they have the insight to grasp how difficult it was, in the beginning, to create a photographic site like this for a man working alone, unlike many photography sites that have a more extensive staff.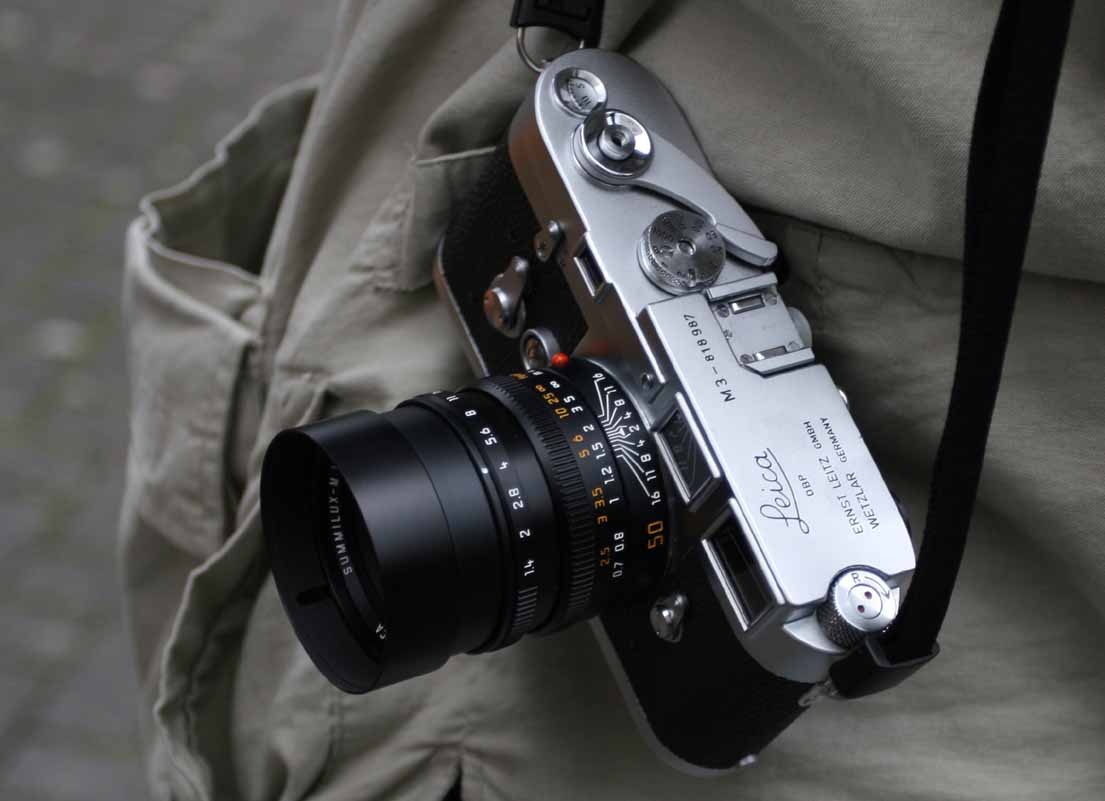 "You know that I am not flattering. I have read your blog for years and know some of the people who comment. What you have done is very praiseworthy, because I do believe that there had to be moments of great loneliness, but your toil has paid off.
"I do believe that now you have Leica inside your heart, and I am sure that your recent stay at the Leitz Parkin Wetzlar has meant a turning point in your life, the full-fledged conviction that your efforts since 2008 have been worthwhile. Have no doubt; it has indeed paid off.
"I could feel this when I saw your picture with Peter Karbe. Your emotion is very apparent. And I also deem as a good bonus the fact that your photographic blog also covers excellent cameras and lenses in different formats made by other brands like Panasonic (with extraordinary cameras like the Panasonic G9 Micro FourThirds mirrorless EVF, designed for wildlife and sports photography and able to shoot up to 20 fps in raw mode), the superb Sony A7RIII mirrorless full frame EVF 24 x 36 mm format, the Fuji X-Pro 2 APS-C format, the Fuji XT-2 and XT-3 APS-C format, the Olympus OM-D E-M1 Mark II Micro Four Thirds, the Ricoh G2 and others.
"Well, Mike, I beg your pardon for this long email. It was only to give you my support as a humble lover of photography, in your adventure that you began ten years ago and that I do wish lasts many more years.
"Thank you, Mike, for the great memories."
Yours sincerely,
José Manuel Serrano Esparza
_______________
Here are some articles on photographic history, cameras and lenses written by José Manuel Serrano Esparza:
The Olympus Standard prototype
On Nikon and Grays of Westminster
A word on comments to this blog:
Many of us are aware of the dreaded "object Object" issue. It appears that this does not arise for a first Comment that you might make on article, but will emerge for subsequent Comments or Replies to comments on that particular article. The developers have now been made aware of this.
TEMPORARY SOLUTION: In the meantime, the work-around is for you to post your first Comment as per usual, but any further Comments or Replies on the same article should only be made after you have logged out of Macfilos and re-entered the site (Note: do make sure that you close out of the site, don't just leave it hidden but active in the background before you re-enter, and don't just do a page refresh).