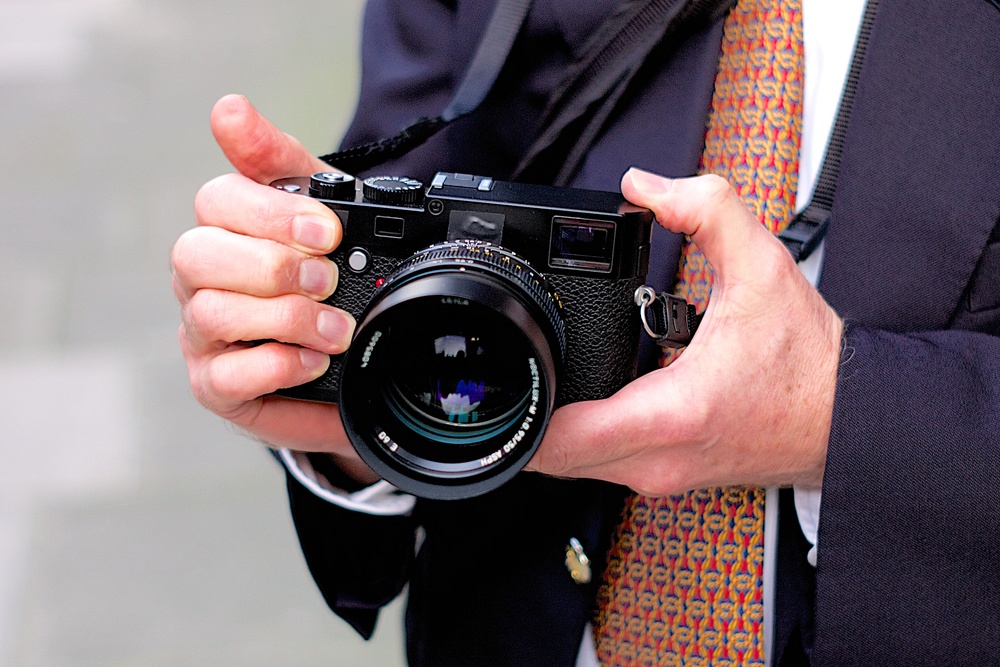 From the Macfilos Archives
This article was first published five years ago on Macfilos
The 50mm Leica Noctilux f/0.95 is the holy grail of rangefinder photography. This beast of a lens sucks in light like no other and, wide open, is notoriously difficult to get accurate focus. Yesterday, during a Leica Milestones training session at Leica Mayfair I was able to spend fifteen minutes with this fabulous lens attached to my own M.
These photographs were all taken at f/0.95 in Bruton Place, just outside Leica's store. No doubt I would get used to the lens in time but I can say that the depth of field wide open is so pernickerty. Eyes, glasses, nose, whatever you choose to focus on, some part of the portrait will be in "soft focus" to use a well-worn euphemism. Add to this the bulk and weight (700g), not to mention the price of £8,000, and you can understand this isn't a lens for everyone.
All shots are quite heavily cropped and were taken with the Noctilux except the camera picture which was through my own 35mm Summicron. Subjects were my fellow students and our instructor, Robin Sinha (he's the young one). The Noctilux is clearly a superb lens, particularly for low-light photography, but is the £5,000 premium over the "cheap" 50mm Summilux worth it?