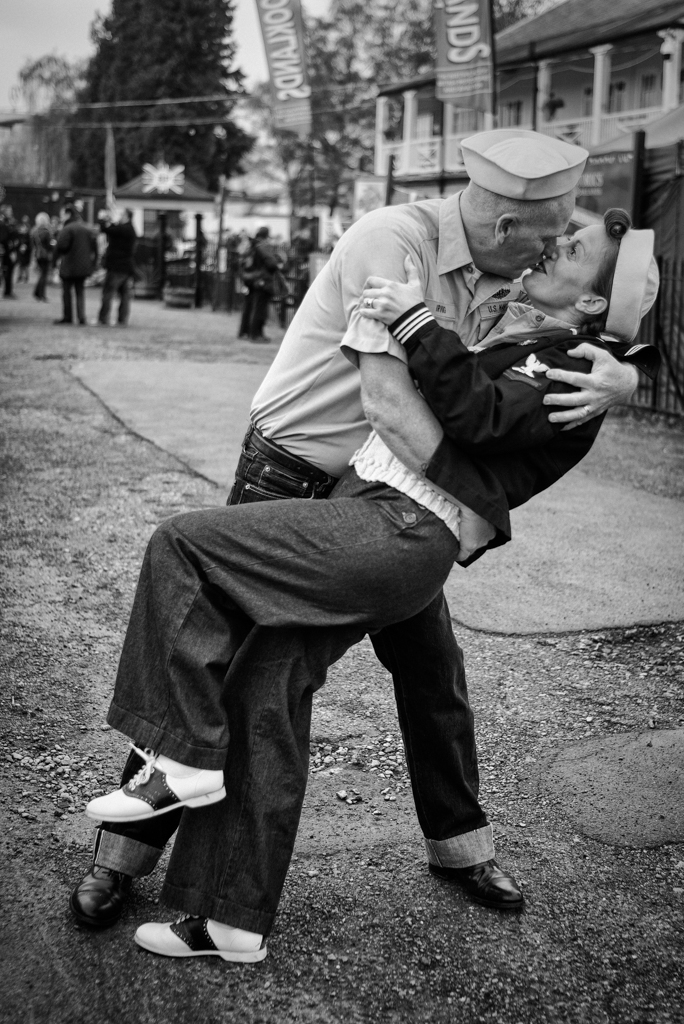 Alfred Eisenstaedt's kissing sailor has died at the age of 95. George Mendonsa was so overjoyed at the end of the war in Europe in 1945 that he stole a kiss in Times Square from a passing dental assistant who was wearing a nurse's uniform. Captured by Alfred Eisenstadt, the resulting image is has become one of the most iconic shots of the 20th Century. And it was taken on a Leica.
Mendonsa was acknowledged as the sailor in the photographP only in 2012 when the US Naval Institute Press published a book, The Kissing Sailor by George Galdorisi and Lawrence Verria.
Since then, anyone in a sailor suit has been happy to pose for a re-run, as I discovered here at the Brooklands Military Day in 2014.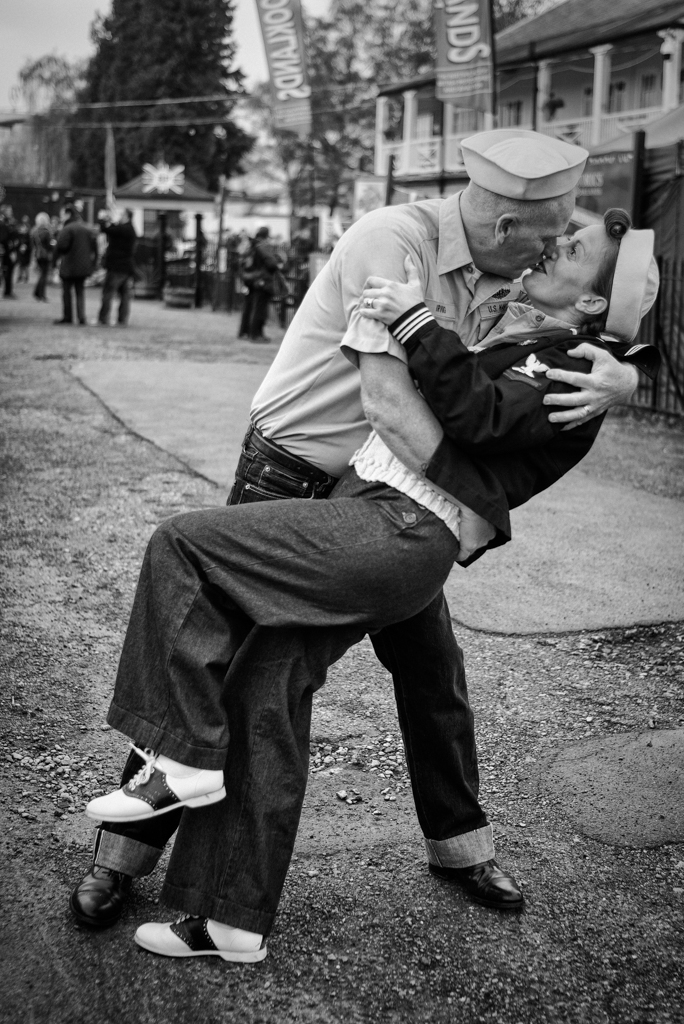 Related Articles