"When you photograph people in colour you photograph their clothes. But when you photograph in black and white you photograph their souls." — Ted Grant, Canadian Photographer (also known as the Father of Canadian Photojournalism).
Interesting words. I'd never thought about black and white that way. In fact, I've never thought much about black and white. In film days I did do a darkroom course and dabbled in the darkroom, but it was always easier to get images on colour slides, or colour prints processed by a commercial lab. And with digital I've generally stayed with colour.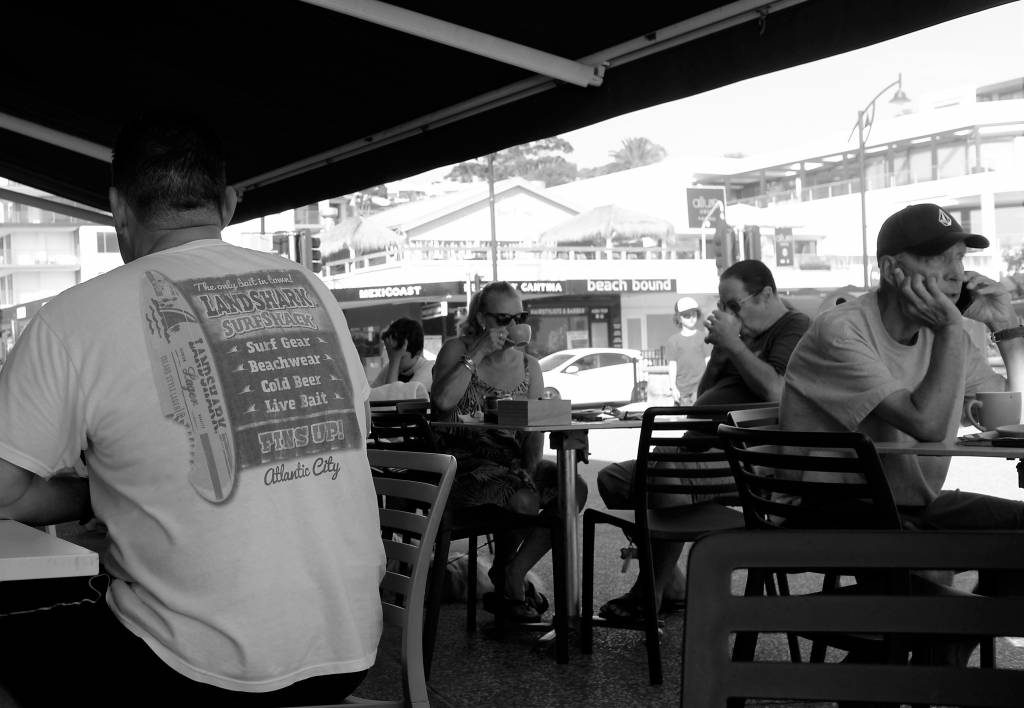 In a recent Macfilos article I made some simple comparisons of colour image outputs from two future digital classics, the Leica X1 of 2009 and the Leica X2 of 2012. What I didn't expect was some comment asking how the black and white images from these cameras compared.
This prompted me to catch some black and white images, and what better time to do so than on my way to an early morning coffee appointment with Mr X1, John Shingleton.
Settings were the same for each camera. Images are jpegs. Major settings were auto white balance with grid neutral, jpeg super fine, medium high sharpening, auto exposure, auto ISO and auto shutter speed. The X1 did have the firmware 2.0 upgrade.
I decided to undertake the exercise solely as an easy, quick jpeg comparison. For readers who prefer to shoot RAW, the outcomes and conclusions from this sort of comparison could be quite different.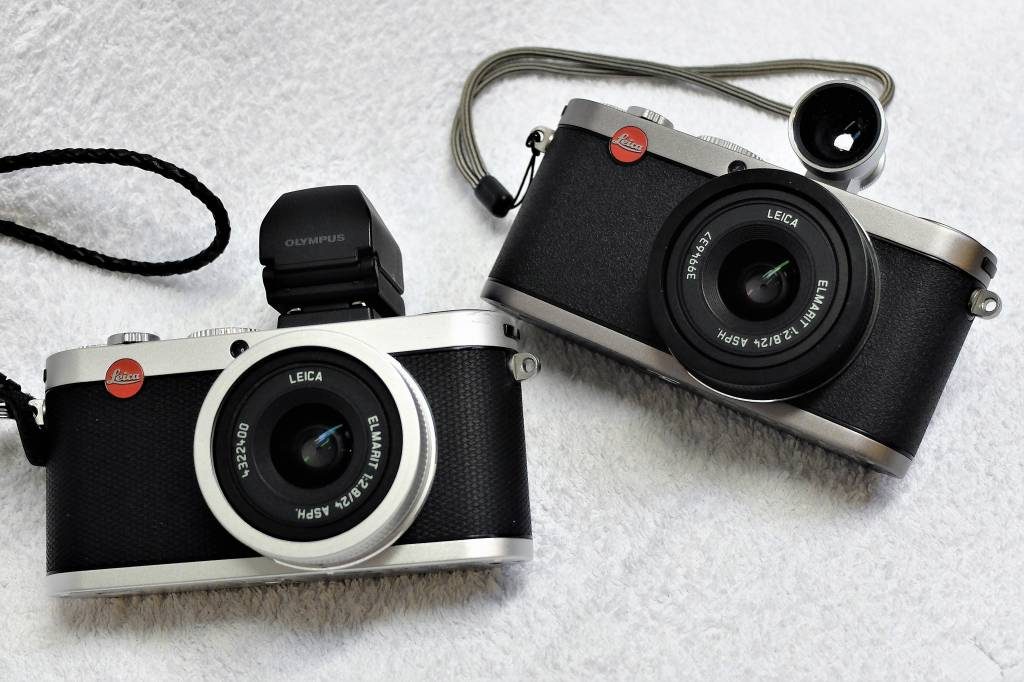 Buildings and Machines.
Now, I'm aware that many B&W shooters tend towards architecture and engineering. Or should that be the other way around i.e Architecture and Engineering photographers often tend towards B&W. So what better subjects than a hotel and a pair of motor motor cycles on the way to the coffee shop.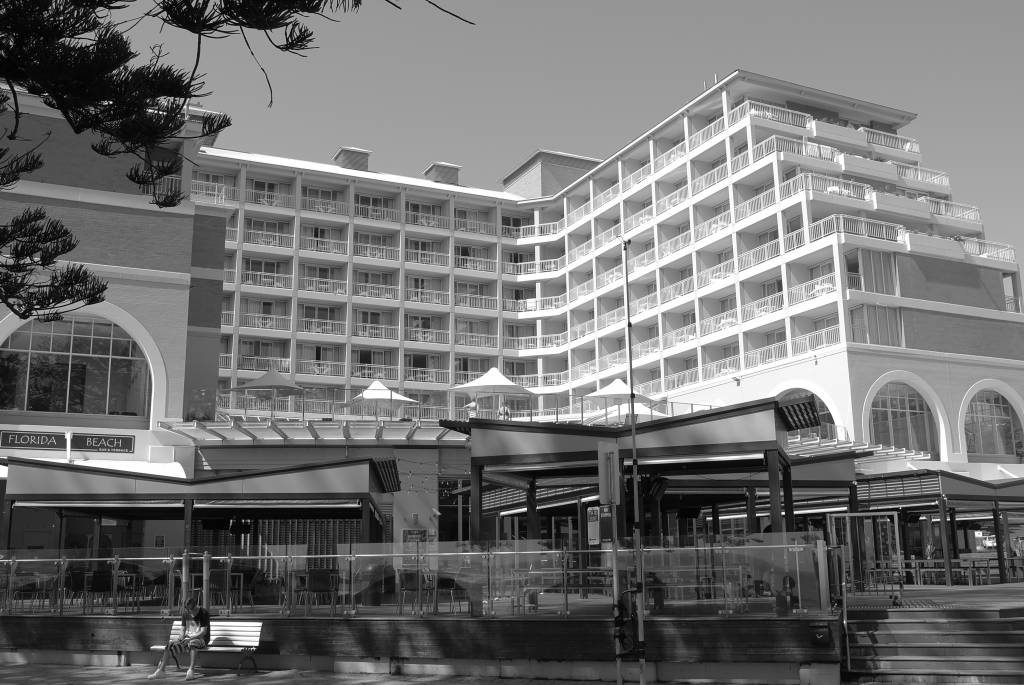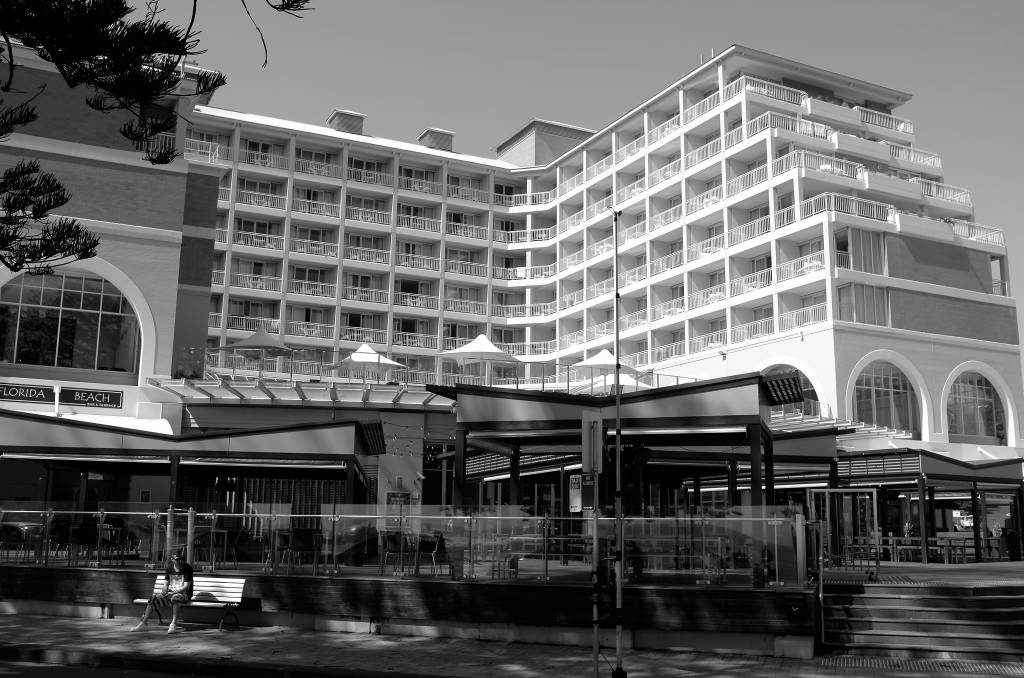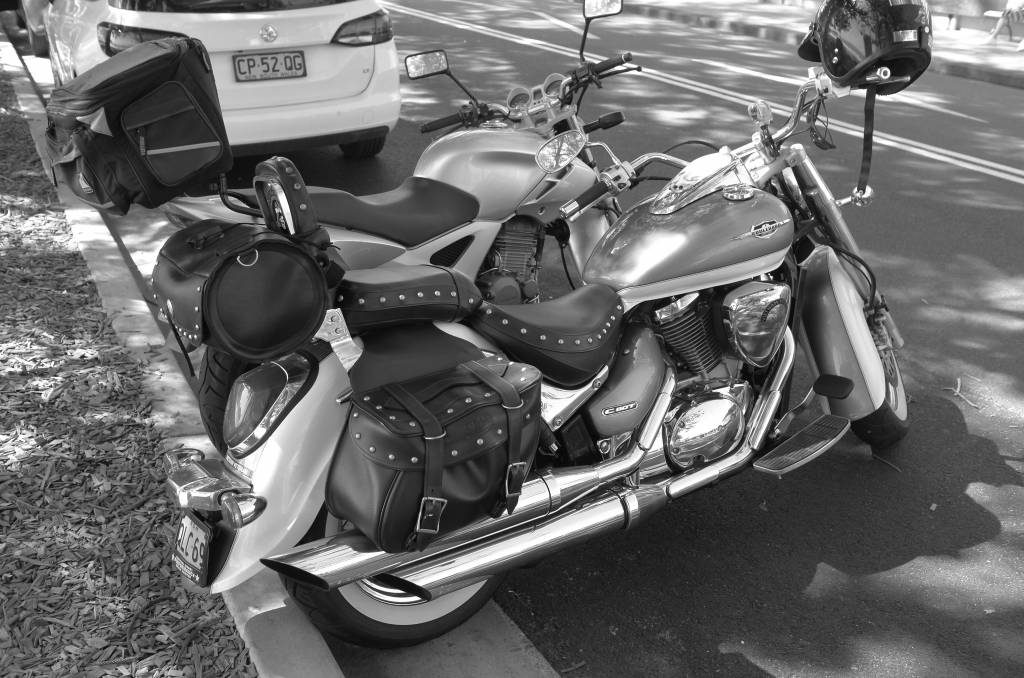 What was interesting in heading into the B&W realm with these cameras is that they each have two different B&W settings in their menu. They are "B&W natural" and "B&W high contrast". In playing with the cameras it was instructive to see the degree and nature of difference between the two settings for each camera.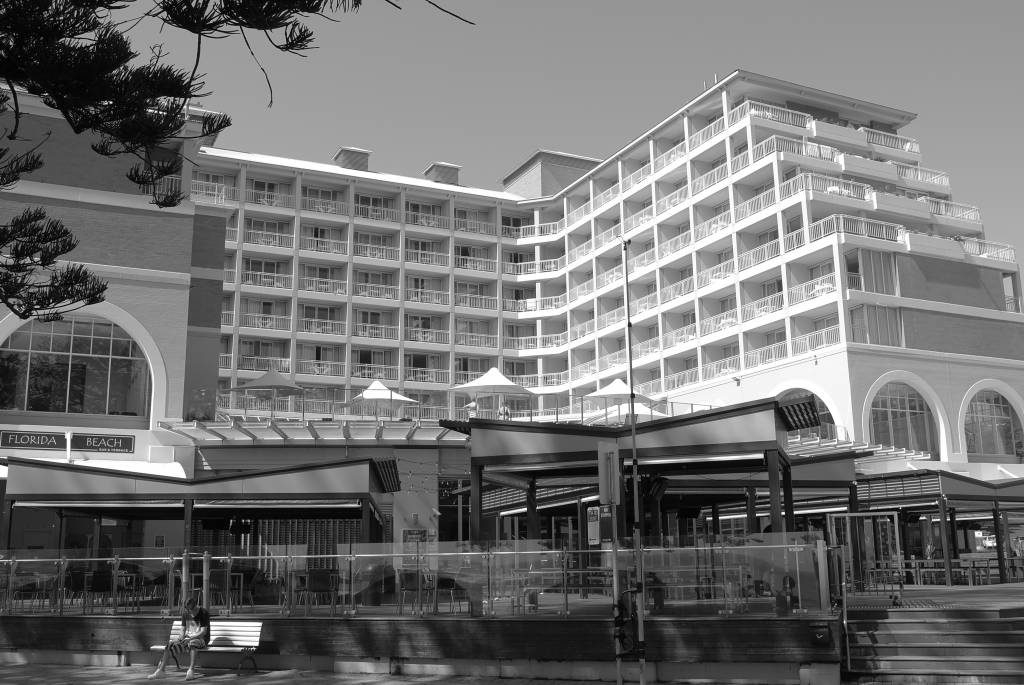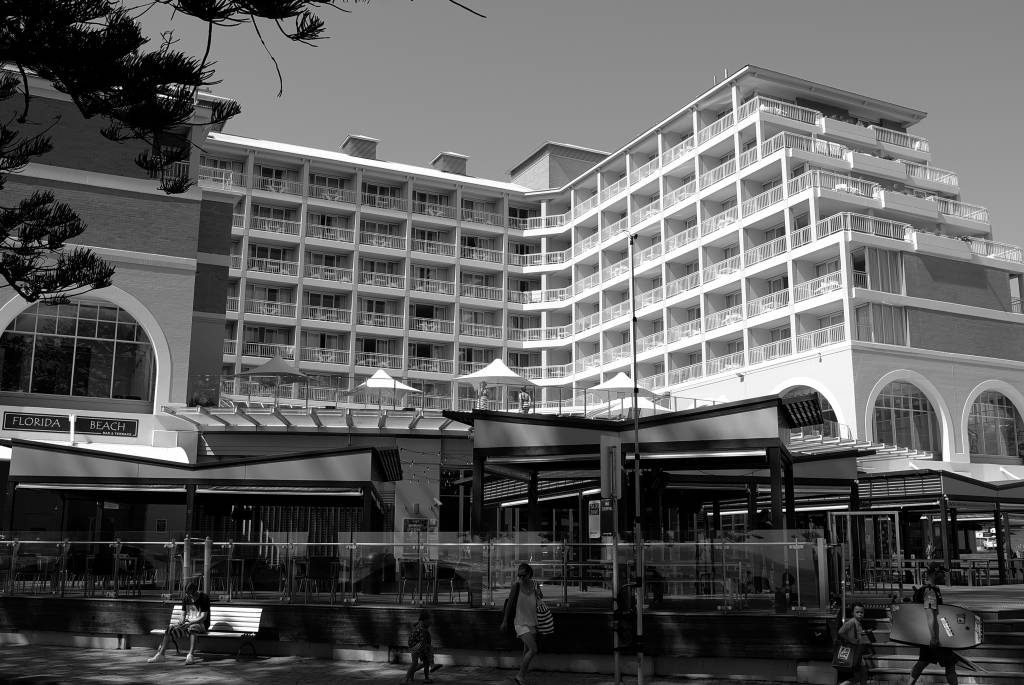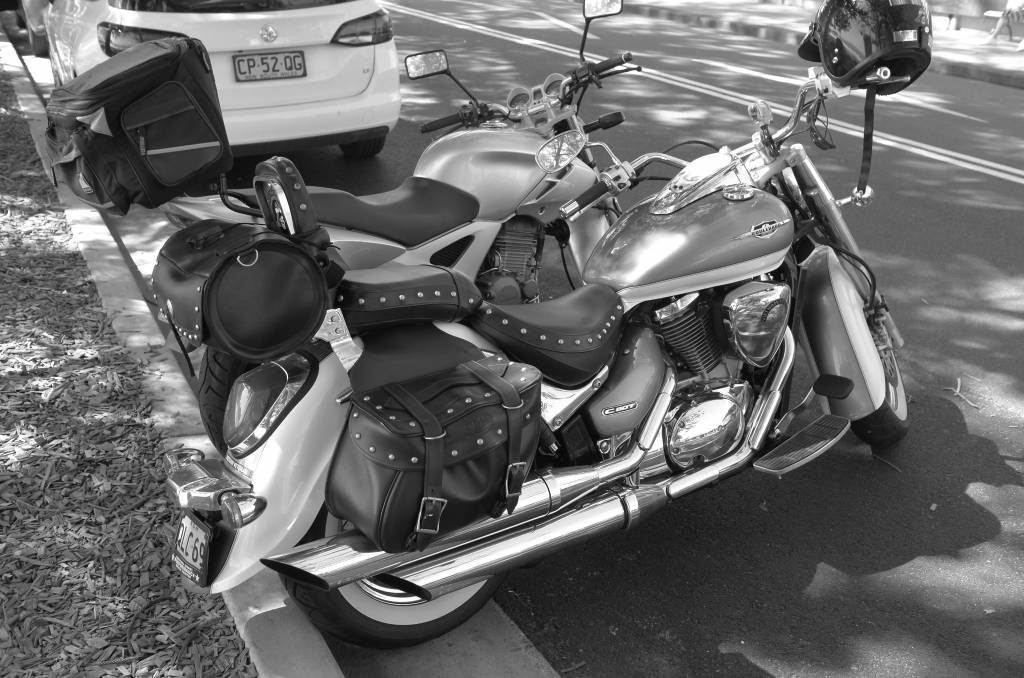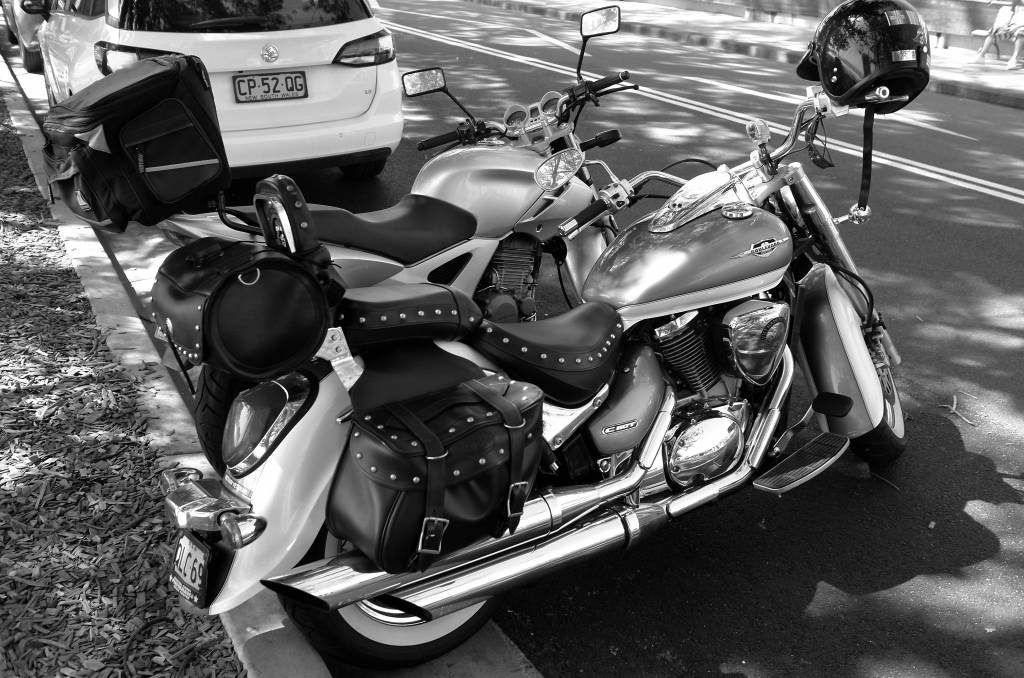 Yes, there's a difference in contrast in those comparisons, but not as much as I expected. Overall, I think I prefer to slightly bolder look of the high contrast setting, so if ever I got serious about B&W with these cameras I'd likely default to this setting.
People Shots
It was at the coffee shop that I was able to get a brief comparison of the two cameras for informal portraits. Sitting opposite was Mr X1. What better time to try some close focus B&W. And also test the Ted Grant quote at the start of this writeup, and see whether B&W does manifest the soul of a person more than we see in a comparable colour image.
Above: John at the coffee shop X2 colour, then X2 B&W high contrast default setting, then X1 high contrast. The X2 has maybe just missed focus compared with the X1, the luck of the draw when shooting handheld at 1/30 second at close focus. But the b&W rendering is still there to be seen. Click to enlarge.
Bottom line for me was instructive:
I should use B&W more often.
I do prefer the high-contrast setting more than the natural setting on these Leica compacts.
And, harking back to the quote at the top of the page, maybe B&W does show the soul of a person more than colour. At the weekly coffee meet, John can be variously serious and light-hearted, happy or a bit grumpy (rarely, thankfully), but always interesting and very willing to share an opinion. Black and white probably catches these aspects better.
So, where to from here? I guess I don't need to keep both cameras, but I will certainly hold one as a classic Leica digital compact. How to decide? Actually, the two cameras are not very different. The lenses are the same, and the dimensions and weight quite similar.
The X2 has a 16MP sensor compared with the 12MP of the X1, but individual pixels of the X1 are larger. The X2 has the silver/black "look", but I do quite like the grey/black of the X1. The X2 might have faster autofocus, but not markedly faster compared with the X1 with its firmware upgrade. And both these cameras are slow compared with modern competitors.
The bump on top of the X2 accommodates the tilting electronic viewfinder with realtime information, but the X1 looks quite cool and is very usable with a classic Voigtländer metal viewfinder attached. They are both wonderful little future classics.
Which one to keep? A quality problem.
Above: Oh, OK, something for the colour types. A great spot for coffee. And then the hotel in colour for those who want to compare with the B&W. In both cases X1 first, then X2. Click to enlarge.