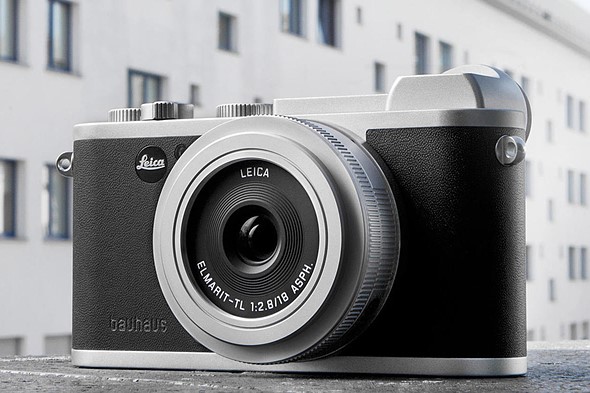 The new Leica CL Bauhaus Centenary Edition is a very attractive bundle. I say this despite not being a great fan of special editions in general. This one, which celebrates the 100th anniversary of the founding of the Bauhaus school of art and design by Walter Gropius in Weimar. is very attractive and reasonably priced. Unfortunately, only 150 sets have been made so they are likely to be just about as common as hen's teeth.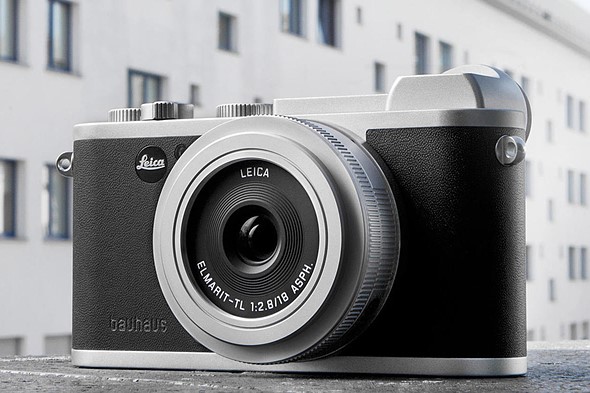 The edition consists of a modified silver anodised version of the CL. It is covered in black leather, with an embossed BAUHAUS logo and a black Leica roundel. It comes with the silver version of the 18mm Elmarit-TL f/2.8 ASPH pancake lens and a custom leather strap with the Bauhaus branding.
In my opinion the silver version of the CL is the more attractive (unfortunately my CL is the original all-black camera) of the two and the press pictures definitely whetted my appetite. When I saw the product announcement I decided that this was one special edition I would be interested in. Sadly, with only 150 sets to supply the world market, all have been snapped up.
After some initial confusion over the price of the edition, we have had confirmation that the cost is £3,300 and not £3,100 as originally announced. This makes it some £300 more expensive than the standard camera and 18mm Elmarit-TL, without the strap and special makeover. Seems like a good deal, that is if you can do one anywhere….