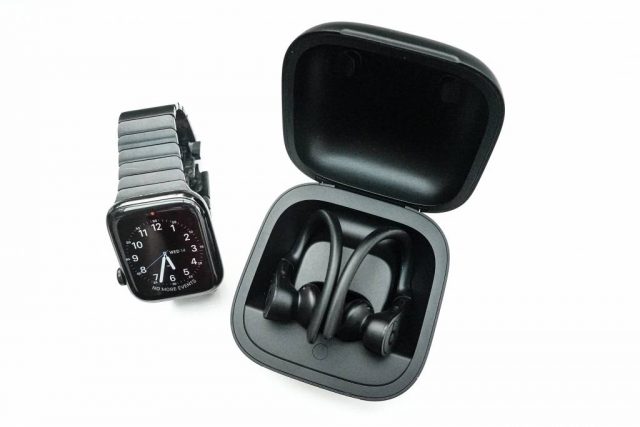 Wearables are the next big thing, according to recent reports. When I first heard the term, several years ago I envisaged wearables as smart clothes — wifi underpants or Bluetooth shirts — ready to keep you connected at all times.
I was wrong, of course. Wearables are watches, earphones, glasses and smart monitors of all descriptions. I didn't think of that. Yet it is now big business. By 2021, Apple's wearables, primarily the Apple Watch and sound devices such as the EarPods or PowerBeats, will overtake both the iPad and Mac in their importance to the company.
Time was, back in the seventies, when "software" and "hardware" were bandied around as new computer terms.
Most of us hadn't got a clue, and it was only much later than we began to realise what the terms meant. Similarly, wearables haven't yet hit the public consciousness as a genre.
People like their watches, their ear pods and their fitness bands but don't really think of them as "wearables". They will, soon.
Hooked, line and sinker
Me, I'm hooked already. In the picture, you see my fourth-generation Apple Watch and the latest PowerBeats Pro. The PowerBeats are bigger and more cumbersome than the ubiquitous EarPods but, for me, they are more practical.
They stay where they are put. I once had to fish an EarPod out of the toilet bowl, an experience it survived with flying colours even if I was left a little green around the gills. I just prefer them. They have all the connection advantages of the AirPods but offer a completely different experience (and a longer battery life).
But it is the Apple Watch that has really transformed my thinking. I've written about it before. Regular readers will remember that I once had a penchant for Swiss Watches and, at one time, I had quite a collection — at least one for every day of the week. I even bought a watch-winder carousel to keep them primed at all times. Heaven forbid I should wake up one morning and find a watch unwound.
Yet when I got my first generation one Apple Watch I realised that I would never wear any of these classic timepieces again, not even on special occasions. The Watch is reasonably stylish and doesn't try to make a statement, unlike the Rolexes and LeCoultres of this world. Crucially, however, it monitors the functioning of my mature frame. It does need a bit of monitoring these days.
Digital carer
While it hasn't actually saved my life (yet), the Watch's monitoring of heart rhythm and performance is a quiet comfort and has been used on several occasions to relay symptoms to my doctor. It even knows if I fall, which is a feature I might really need one of these days.
Bong, bong, it asks, "have you fallen?" "Are you OK or shall I call emergency." Like a deadman's handle on a train, it goes ahead and calls an ambulance if you don't respond by pressing the "I'm OK" button. Magic, and it is a feature that has a real benefit. Sadly, at the moment it is mainly younger converts who are using the Apple Watch while those who really need fall protection are out in the cold.
Smartwatches are gradually taking over, and the prediction for Apple sales shows that they are growing faster than anyone thought. Sales of mid-range traditional watches have plummeted (just as sales of point-and-shoot cameras did a few years ago).
For the moment the Swiss watch manufacturers — the Leicas of the horological work — are putting on a brave face. But they will need a very brave face. When owners of their expensive hand-crafted timepieces ditch them for the classless Apple Watch they have a major problem. I'm one of them and I am by no means alone.
We are increasingly being helped by robots. Fifty years ago we envisaged human-like machines delivering cups of tea and tucking us up in bed. But the reality is different, as always. Wearables are on their way and the watches and ear pods and the smart home are just the beginning of the revolution.
Read: Smart Clothing can boost wearables