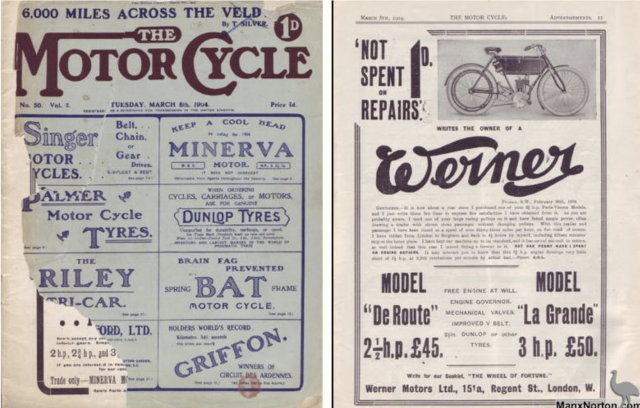 Last week I got an invitation from friends to join them on a week's break in the Balearics. Trouble was, I had only six days to decide, book and make the arrangements. Decisions.
This time last week I had not imagined I would be taking a short summer break so abruptly, although I do think I need it after being rather run-down over the past year. But I'm feeling good again and I few stress-free days away will do wonders, I hope. They might even be good for my photography as I stalk Mallorca, Leica Q2 in hand.
With lack of stress in mind, I'm planning to go easy on Macfilos posts until September 2. I raise the topic only because the last time I had a break from blogging I received several concerned emails and one early morning phone call from Australia. If the Apple Watch had its way, I suppose, it would be flashing, "You have stopped blogging. Should I call an ambulance?"
The concern reminds me of an old story taken from a 1903 motorcyclists' advice manual1, written by the renowned biking cleric, Canon B.H.Davies. Davies wrote under the pseudonym of "Ixion" (everyone had a pseudonym in those days) and maintained a weekly column in The Motor Cycle magazine until his death in the mid-sixties.
Don't forget the memsahib
In 1903, the year the magazine started publication, it was quite common for solo riders to carry a passenger in a wickerwork two-wheel trailer attached to the bike's seat pillar by a flimsy articulating joint. It wasn't a very reliable relationship, by all accounts, although I haven't had the pleasure.
Thus is was that a concerned Ixion advised riders to turn their head every ten minutes or so and shout "are you still there, my dear?". In those days it was never imagined that the occupant of the wicker carriage could be other than the memsahib.
One hundred and sixteen years later, Macfilos readers are advised to enquire periodically after the continued existence of the editor. An absence of a week or ten days is a matter of concern. Nonetheless, advance notice will suppress worries, I hope.
See you in September, that is unless I get itchy keyboard fingers in the meantime.
---
Motor Cycles and How to Manage Them ↩