The Apple iPhone 11 and 11-Pro models announced on Tuesday brought very little new to the user experience and relatively little real incentive to upgrade from last year's models. Apart from the faster processor, which is always nice but not essential for most people, the main emphasis was on cameras and photography. It could be seen as an obsession.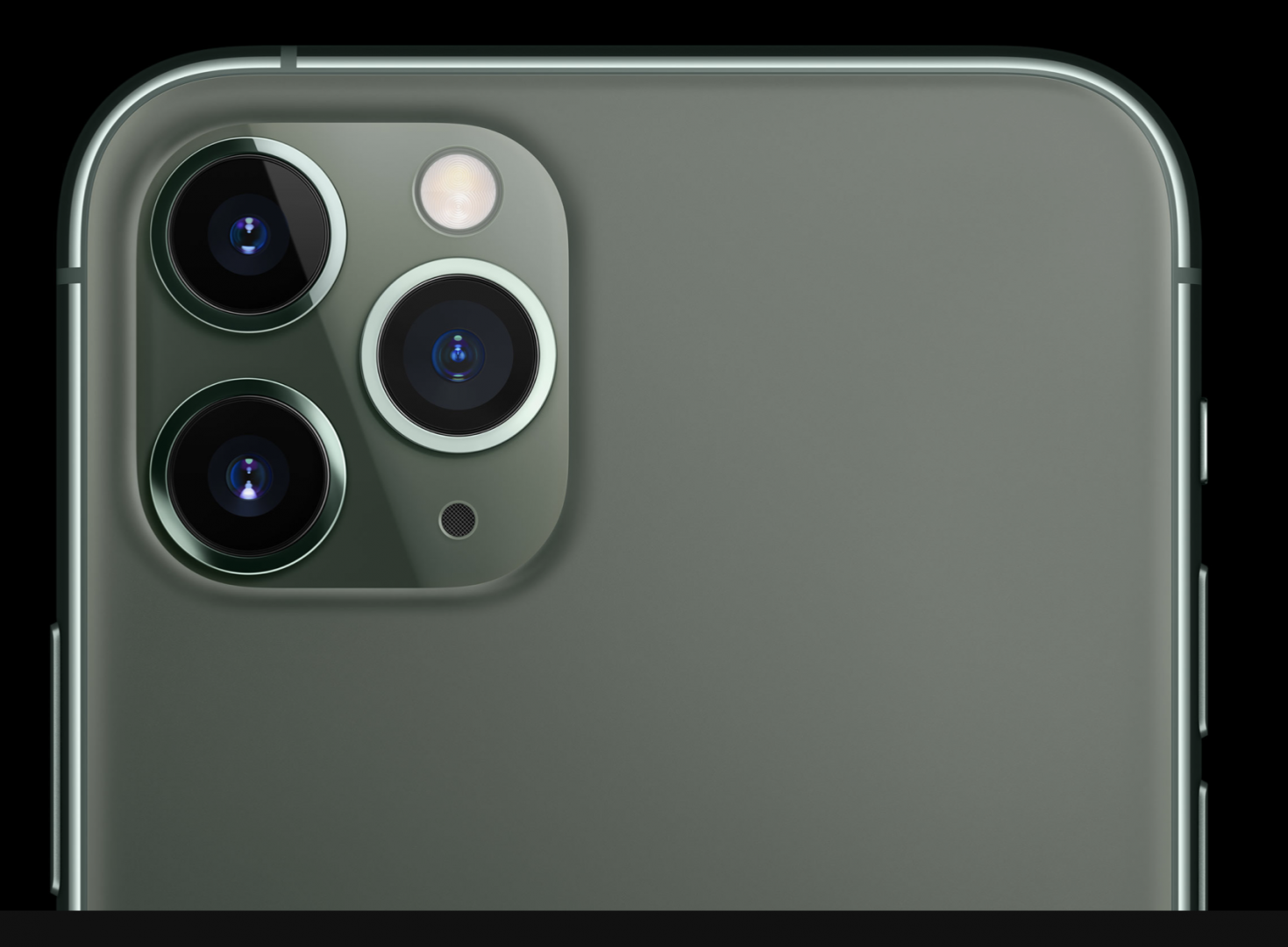 Smartphone manufacturers take cameras very seriously these days. Leica lends its name to Hauwei and Apple, as usual, ploughs its own furrow. Which doesn't mean to say that Apple's cameras are inferior to Leica's Huawei designs. Whether they are or not is pretty incidental to buying patterns. Apple brand loyalty is such that very few, if any, aficionados would switch brands just to get what they might perceive as a better camera.
Paradoxically, as a photographer, I am far less concerned with smartphone cameras than the manufacturers (and general users) appear to be. For me, it's nice — at most — to have a competent backup camera on my phone, just in case I go out without a camera (which is seldom). Most times, at the very least, I'll have my Sony RX100 VI stuffed in my pocket.
Veteran Apple watcher John Gruber summed up the relationship between what was once "a phone" and what is now an "and-you-can-even-make-calls" computer with a camera attached:
"I have been using an iPhone 11, iPhone 11 Pro, and iPhone 11 Pro Max since last Wednesday. Most of what I have to say — and I think most of what one needs to know to understand them — is about the cameras. My biggest problem is that I wrote this review last year. I re-read my review of last year's iPhones XS (regular and Max) and at almost every single paragraph I found myself wanting to say the exact same thing again this year. Not that these phones are the same as last year's phones, but that the year-over-year improvements are equally impressive and at times mind-boggling…
"Several times over the past few years, I've had conversations along the lines of, "I know they're never going to do this, but wouldn't it be cool if Apple made a real camera?" As the iPhone camera system evolves, I'm starting to think Apple is making a real camera, right under our noses — or perhaps better said, right in our pockets."
I don't much care about using the phone as a camera; in fact, for that matter, I don't much care about using it as a phone. To me, it is a pocket computer with a few embellishments. Apart from anything else, I find framing a photograph on a phone unnatural and something I do willingly only in emergencies.
Pro effects
Smartphone cameras, however, are important for the mass of users who are now used to having a camera about their persons at all times. Apple and other manufacturers clearly believe this to be so, such is their obsession with cameras. It's no wonder point-and-shoot cameras have had their day when everyone has a similar capability built into their phone. And the development of multi-camera arrays and smart processing (especially to create "pro" effects such as narrow depth of field) is pointing the way to the future of the camera industry itself.
Despite the continued decline in sales of "proper" cameras and the inexorable move to the higher end of the market, I am optimistic for the industry. When talking about smartphone photography, most people forget the effect wrought on casual users by the flattering results churned out by smartphones.
Everyone is a photographer nowadays and most like what they see. The smartphone serves to flatter. The results from smartphones, thanks to software manipulation, are far more impressive than an amateur could have hoped to achieve with a cheap point-and-shoot from the early part of the century. But, as we know, these images have their limitations and are in their element on the small screen rather than plastering the side of a bus.
The latest iPhones and also smartphones from other manufacturers, are employing a battery of tiny lenses of different focal lengths and stitching together impressive results behind the scenes. This is much like the Light L16 camera which many still suggest represents the future of photography. Smartphone manufacturers are now catching up, encouraged by the apparent demand for ever-better cameras.
Flattering to deceive
I firmly believe that the smartphone with its embellishing camera is a grooming device for photographers. It encourages newcomers to take an interest in photography and, eventually, a sufficient number will be encouraged to try a traditional camera, perhaps even a system camera. Initially, they might be disappointed when comparing results to the magic of the smartphone (at least on the phone screen), but users would soon come to appreciate the advantages of a dedicated camera.
A fully specced iPhone 11 Pro now costs the thick end of £1,500 in the UK and those who dig into their bank balances for such a device will probably be surprised to find they can buy competent system cameras for half as much. And, for only a few pounds or dollars more, they can own a professional outfit.
So let's not worry too much about the future of the camera industry. It will indeed become more specialised and, no doubt, the trend to higher-end devices will accelerate. It will probably continue to retrench for a few years. But the kindergarten is well–populated with smartphone users and the keenest among them will eventually graduate to a "proper" camera. It takes only a tiny percentage of conversions among the billions of smartphone users to make a huge impression on the camera market.
Related articles
Comparison between iPhone XS Max and iPhone 11 Pro Max