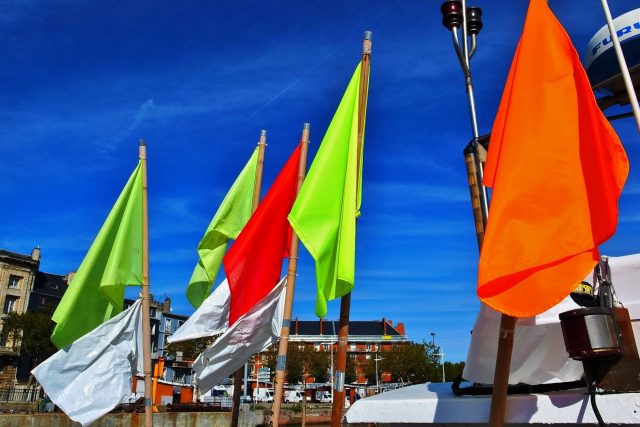 A bit of history
A couple of years ago, I bought a Ricoh GRD IV for £60 at my local camera dealer. You may wonder why I was interested in an almost ten-year-old camera with a tiny CCD sensor in these days of 24MP CMOS and 47MP full-frame sensors. So let's journey into the past.
Ten years ago, I had my Leica M8 with a couple of lenses and wanted a small and carry-everywhere camera. I knew the works of Daido Moriyama and consequently decided upon the 2007 Ricoh GRD III. The M8 was a wonderful camera but a bit bulky, with its couple of lenses, when you wanted to go light, especially when hiking or mountaineering in the Alps. The Ricoh became the camera I would pick up on these occasions and enjoyed the results. So, when I saw the Ricoh GRD IV I did not hesitate a second and bought it as a back-up to my Leica X2.
Review
As you know, the Ricoh GRD IV is a small point-and-shoot camera with a tiny 1/7 inch CCD sensor and a 6mm f/1.9 lens (28mm full frame equivalence, the same angle of view as the current GR III with its APS-C CMOS sensor). The GRD IV features image stabilisation and a small built-in flash. The body is made of magnesium alloy. You can shoot either jpegs or RAW. There is a choice between program mode, aperture priority, speed and three custom settngs, MY1, 2 and 3. Of course, as in any Ricoh camera, you have the snap-focus mode which allows you to choose a fixed shooting distance and take a photo without focusing delay
The menus are similar to all Ricoh's digital cameras. You can choose the size of the image (4:3 / 3:2 / 1:1). You have various imaging modes (black and white, high contrast, standard, vivid, positive film …) which can be customised in the menus to your liking and you can adjust sharpness, contrast and saturation. It takes a little time to get the settings to your liking but once it's done you never look back.
Once you have admitted its limitations (you'll never print more than 30×45 cm, the images are a bit grainy but that can be fixed in post, the colours can be off the mark and really saturated if you wish to) this small camera is a real powerhouse you can carry almost everywhere. The camera does not like rain but the sensor is not prone to dust, unlike those of the later GRs.
Accompanying this article are a few shots from my home town, Le Havre in Normandy, and surrounding areas with various setting I like.
The fishing harbour
The traditional harbour is a bit of an oddity as it's one of the few areas in town which were not bombed during the Second World Wart. It's a colourful place not far from the ferry harbour, with fishing nets, crabs and lobster creels and traditional boats. That world is gone now as they are building a new fishing harbour with no access to outsiders. On a sunny day the colours can be totally saturated. I used high contrast and saturation for these three shots.
The city art gallery
When you walk further west by the water you arrive at the city art gallery, one of my favourite photographic haunts. The sea is not far off so inside the museum you can glimpse the water. There is an amazing combination of lights coming from the museum and from the sea. The gallery is home to many excellent exhibitions, whether it be paintings or photography (there's a Dufy exhibition at the moment running till 3 November 2019). For these images I used standard black and white and colours.
The seafront
Once you leave the museum, you're on the seafront. It starts with the pier and the bell and, after walking past the pleasure-boat harbour, you reach the beach. This consists mainly of pebbles but you do get sand when the tide is out. I like going there to walk my dog when the conditions allow.
Incidentally, we are lucky to have a forest within the city boundaries. It can be accessed directly from the city and is a nice escape from the city traffic although a road runs in the middle of it.
Macro capabilities
The macro capabilities of the GRD IV are truly amazing. You can shoot from 10mm (no, you're not dreaming) and still get the focus right on the camera. I always take the Ricoh with me in autumn and spring as they are the two most pleasant seasons for making pictures. The lens is always tack sharp when you get close up and you can achieve a pleasing bokeh whatever the aperture. The real bonus is the ability to focus so close. There's something crisp in the way the lens renders and it's something I truly appreciate and where the camera shines.
Street shooting
Many photographers rave about the Ricoh GRs and they has an enviable reputation as the ultimate street cameras. The GRD IV is small, unobtrusive and has a huge depth of field. This is sometimes seen as a drawback of the tiny sensor. However, what you lose in narrow depth of field you gain in versatility and practicality. You don't have to bother wondering what will be in focus; you can be almost certain that everything will be in focus, even with the aperture at its widest f/1.9.
You don't even have to focus with the snap focus mode, just raise your camera when you feel like it. The snap focus allows you to respond in a split second when you see something that might turn out well. The autofocus is also really fast so you have the possibility of both options really.
Some more images from the local beach. I also enjoy shooting kitesurfers as it is often windy in autumn and spring. I did try to snap some of them with my Leica X2 but I prefer the GRD with its 28mm-equivalent lens (the Leica often lacks that extra angle with its 35mm optic).
Landscape
The Ricoh is not designed as a landscape camera. The output certainly lacks detail when compared with images created on cameras with larger sensors. Yet you are able to grab some nice shots when the light is right. What is particularly pleasing with the sensor, to my eyes, is the separation, depth and relief you get in your images. Images look dense and structured, something I haven't noticed in the APS-C GR models.
There are many things to like in the GRD IV, despite its limitations, and it has been a welcome addition to my equipment. It shows that even older cameras — ten years old in this case — can still entertain and produce impressive results.
Related articles
If you subscribe to the Macfilos mailing list you will receive one message at 8 pm London time from Monday to Friday with news of the latest articles. Your address will remain confidential and will not be used for any other purpose. Every email contains an unsubscribe link. We hope you will join us in helping make Macfilos more popular and relevant to our readers.