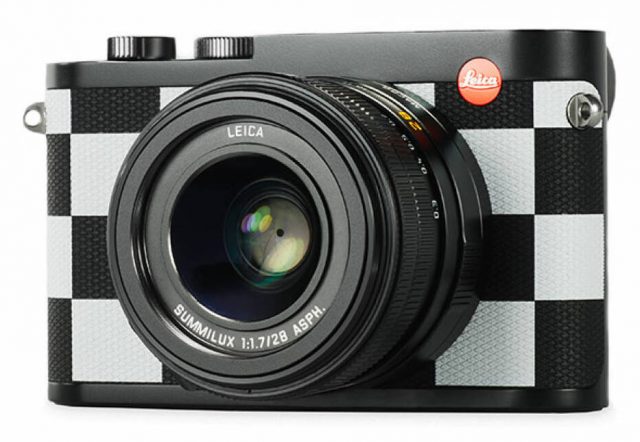 And you thought it was a chequered flag. Wrong. It's a pixel special edition. The sensor has 47.3 million of them, the case adds probably 24 more. They will no doubt have a huge dynamic range and a fabulously high ISO rating.
Leica Rumors this morning gives us a rare insight into a rare Chinese special edition of the popular Q. It took me a moment to realise that the chequers are nothing to do with the flag used to end a race but are actually intended to represent pixels. The fact that this is the Leica Q2 Pixel Edition could be a clue.
Just 100 of these rather unusual cameras will be produced. The price in China is CN¥43,000 (£4,725. US$6,075, €5,475, AUS$8,890) but you'll have to put your skates on if you want one. I can't make my mind up on this one: Do I like it or do I hate it? I suppose, in relation to discreetness, it is the antithesis of camouflage, but it does have a certain something. What think you?
---
See more pictures and a full description here on Leica Rumors.
Subscribe to the Macfilos mailing list to receive one message at 8 pm London time from Monday to Friday with links to our latest articles. Your address will remain confidential and will not be used for any other purpose. Unsubscribe at any time.