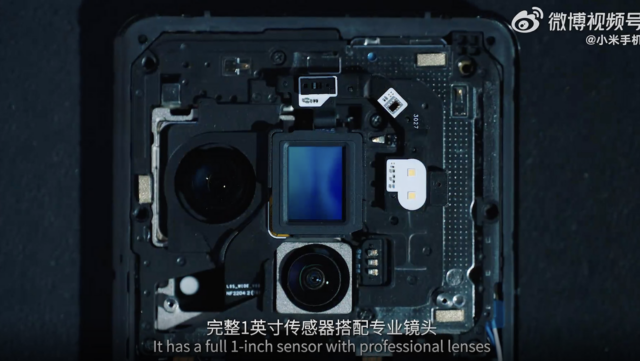 Rumblings of discontent over the untimely death of Leica's APS-C range have highlighted the absence of an entry-level offering from Wetzlar. The Leica Q2, at over £4,000, is now the cheapest digital Leica you can buy. But there could now be a chink of hope for disappointed CL-ers. Enter the Xiaomi 12A Ultra Compact Concept Phone sporting an M-Mount adaptor so you can use all your favourite classic glass (but at a distance).
The Xiaomi 12S Ultra Concept Phone offers a second one-inch sensor and screw-on M-Mount adaptor. The Sony IMX989 sensor with 10-but RAW support occupies the centre spot, while the original 48MP ultra-wide camera has been shifted off to the side.
Xiaomi stresses that this is only a concept, and it's anybody's guess if it will ever reach production.
It could answer Leica buffs' call for a lighter entry-level system (tongue firmly in cheek), although there are some snags that no one seems to have mentioned.
Snag 1
There is the inconvenient little problem of crop factor, which, with a one-inch sensor, means multiplying the focal length of any attached full-frame lens by 2.7.
Thus, the Summilux-M 35mm f/1.4 ASPH shown in the pictures is anything but wide. It's 95mm. And the good old nifty-fifty would become a not-so-nifty 135mm. Attach an 18mm M lens and back to the original nifty fifty. But I'd wager that not many Leica users own such a wide lens. These long focal lengths wouldn't sit well with many smartphone photographers who are so used to the 28mm equivalent.
The designers seem to have addressed the distance between the lens and the sensor, which was another of my initial feasibility worries. That screw-in M adaptor is pretty massive and will add considerably to the bulk of the average M lens.
Perhaps it isn't such a good idea after all. But full marks to Xiaomi for whetting our appetite.
Xiaomi 12S Ultra Concept phone
Factory view (Mandarin with English subtitles)
Marquess Brownlee on the base Xiaomi 12S Ultra
NEW: LEICA V. HASSELBLAD PHONE TEST
Discuss…
What's your view? Would a hybrid smartphone camera such as this tempt you to choose Xiaomi over your common-or-garden Apple iPhone 14 Pro Max? Let us know in the comments section below.
---