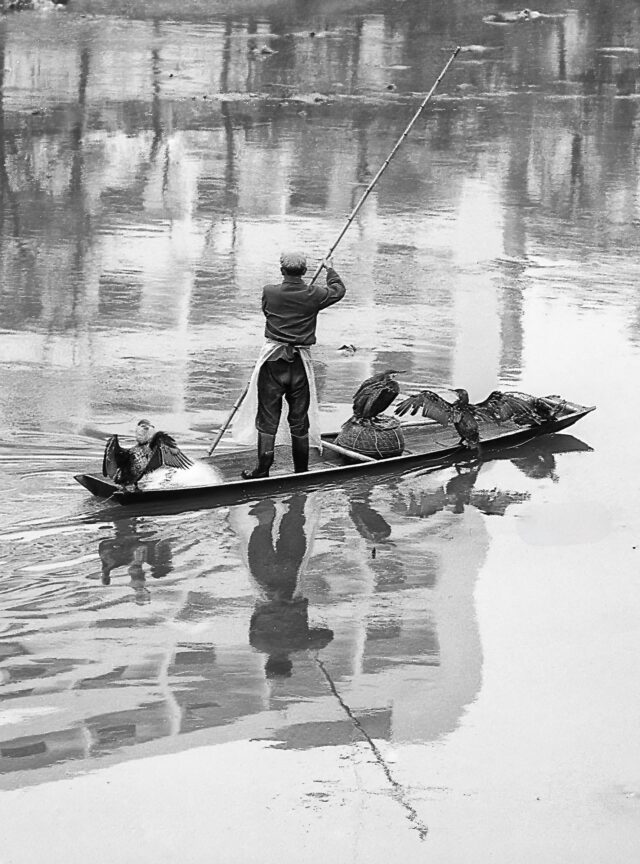 My first Leica was an M6, and it became my constant companion during many visits to China in the late 1980s and throughout the 1990s. At the time, I was a pilot for Boeing, and I enjoyed many opportunities to record daily life in a China which was fast changing.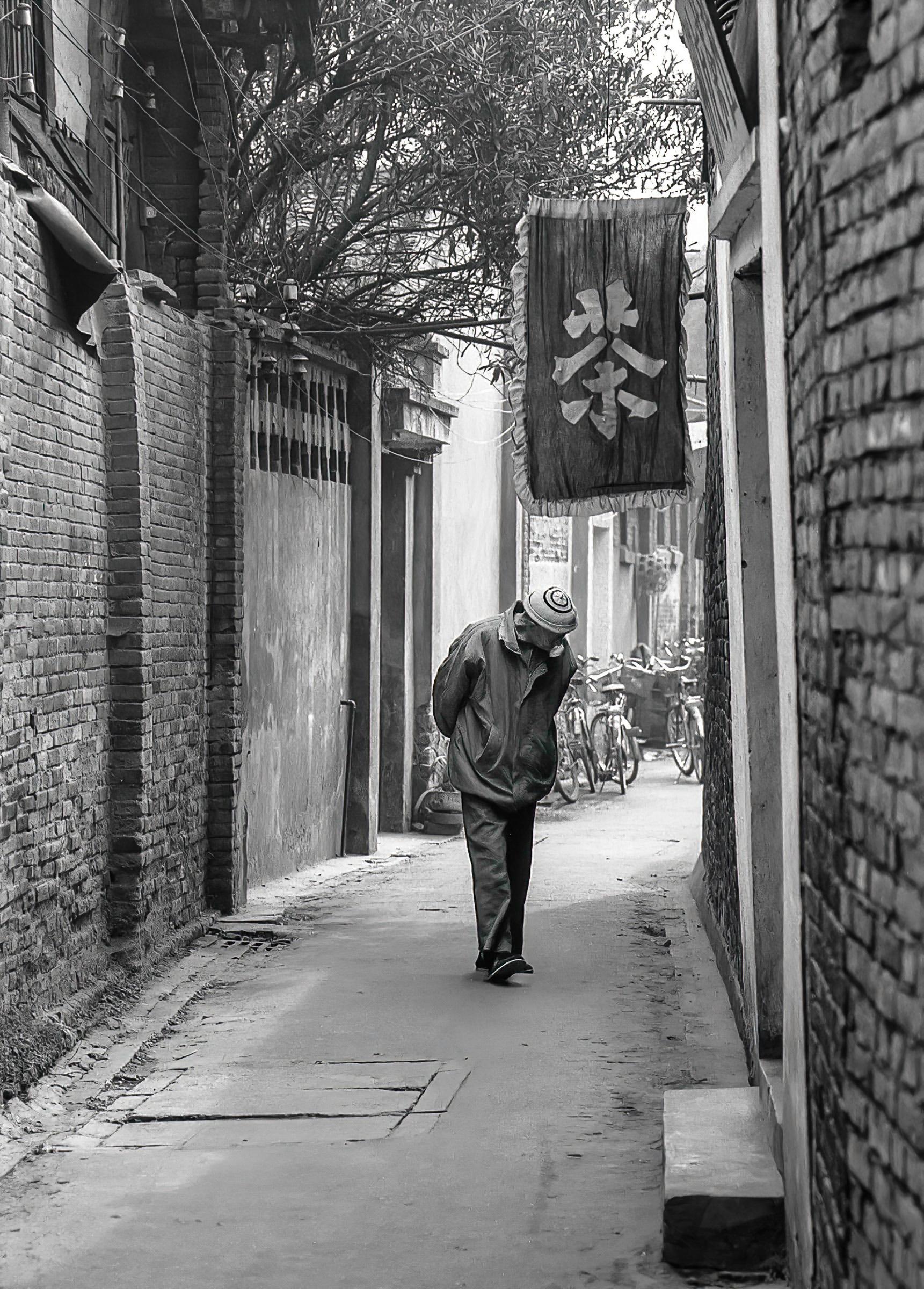 The perfect camera for my first visits to China
I was drawn to the compactness and quality of the Leica M6, which is perfectly suited for travel and street photography. I started with a 50 mm Summilux M (second version with the extendable lens hood) and a 90 mm Elmarit M. Eventually, in the mid-90s, I bought the newly-introduced 35 mm Summilux M f/1.4 ASPH, a revolutionary lens at the time. During later trips, I used a D-Lux 2 and, eventually, an M8.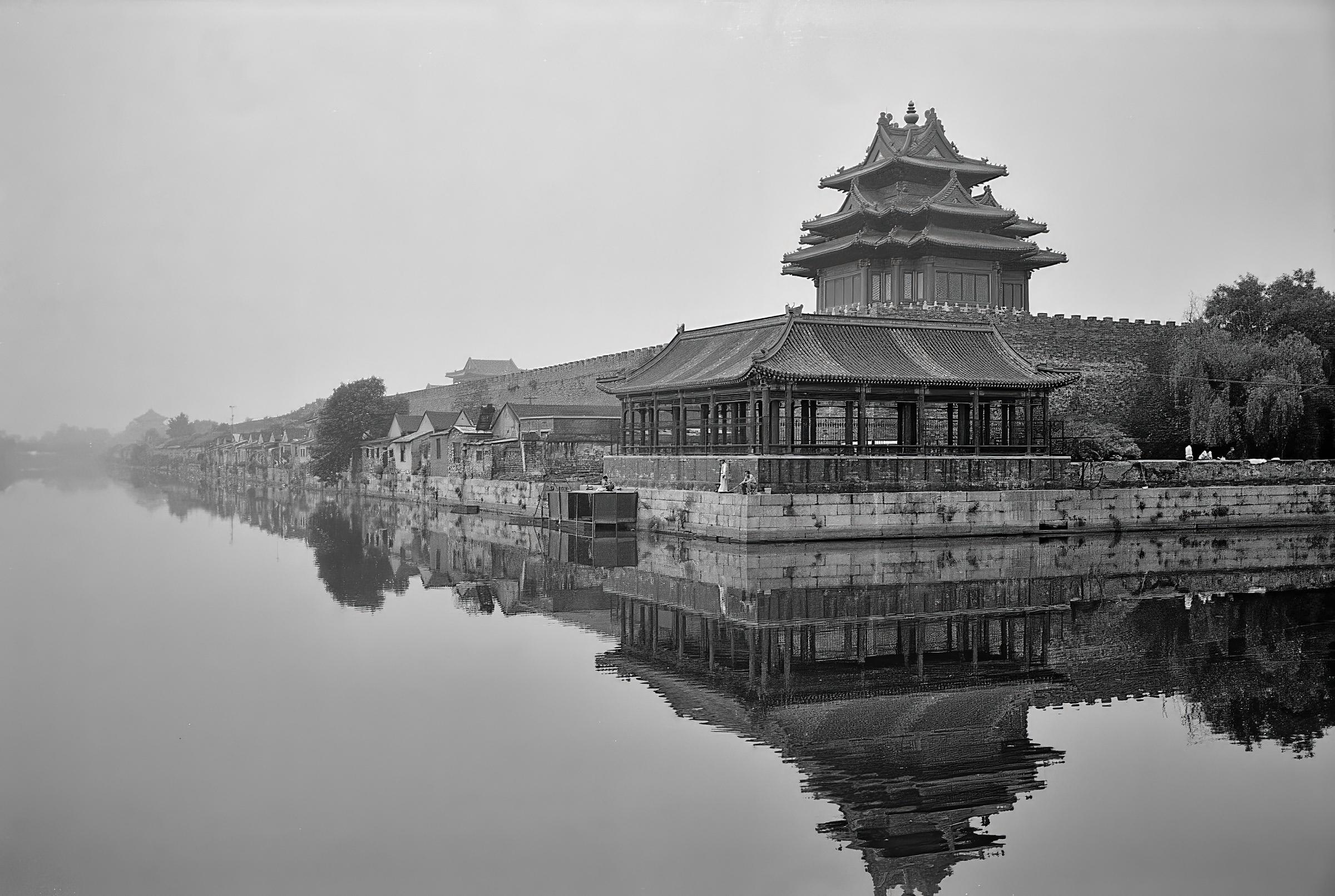 Pre-modern China
China was just emerging from a primitive state. Pre-modern China turned out to be a great place to shoot. Everywhere I wandered, there were many fascinating people and fascinating old buildings and streets. Over the course of the years, I spent time in Beijing, Chengdu, Shanghai, Guangzhou and, of course, Hong Kong — before and after the handover.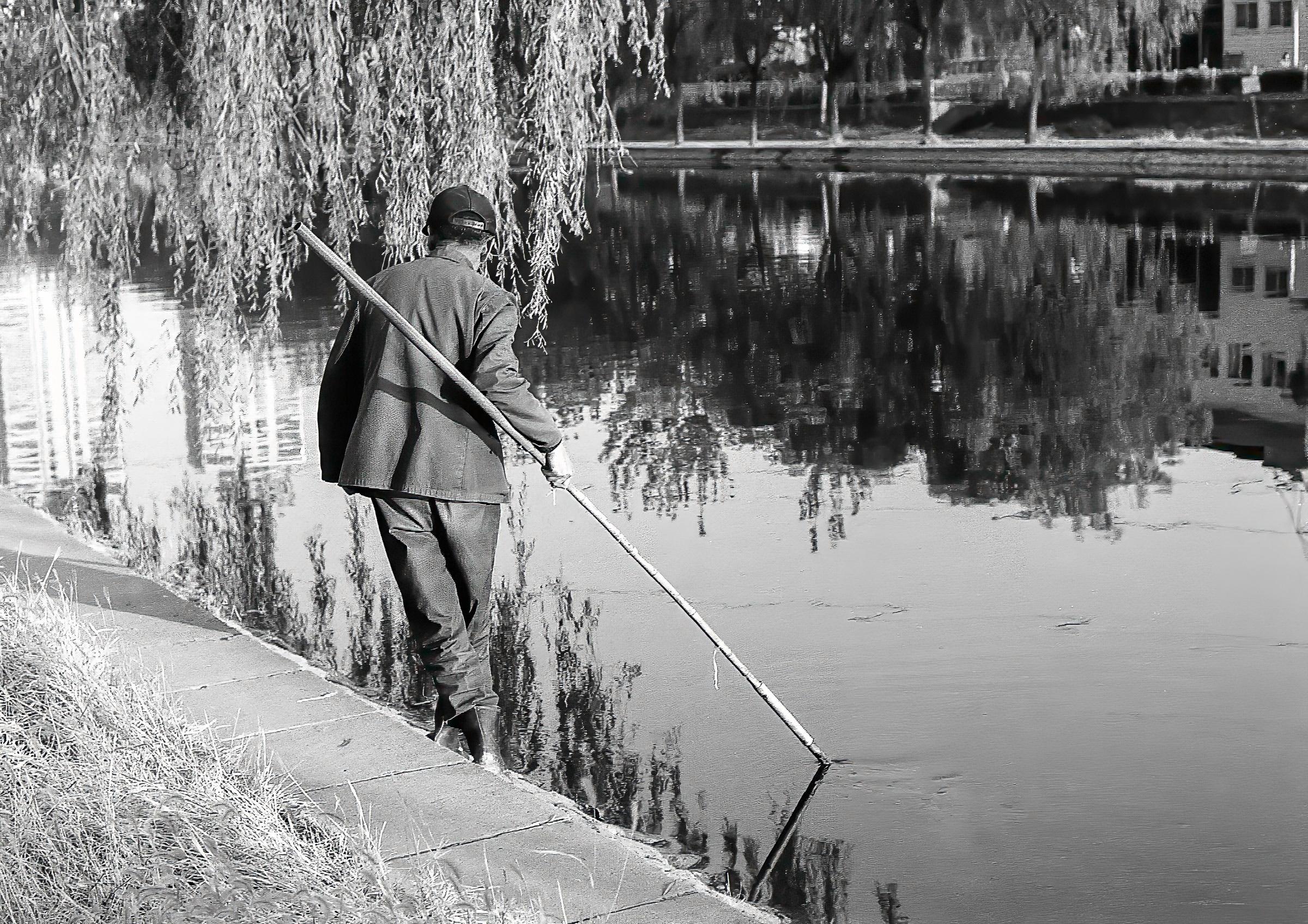 I really had no restrictions on where I went with my M6 in hand, although I avoided official-looking government buildings. There were some challenges, not the least of which was the air pollution, which limited visibility to a mile or less in most cities and resulted in a nasty cough whenever I returned home. I do, however, recall that the older hotels in smaller cities, such as Chengdu, sported mattresses that were as hard as concrete.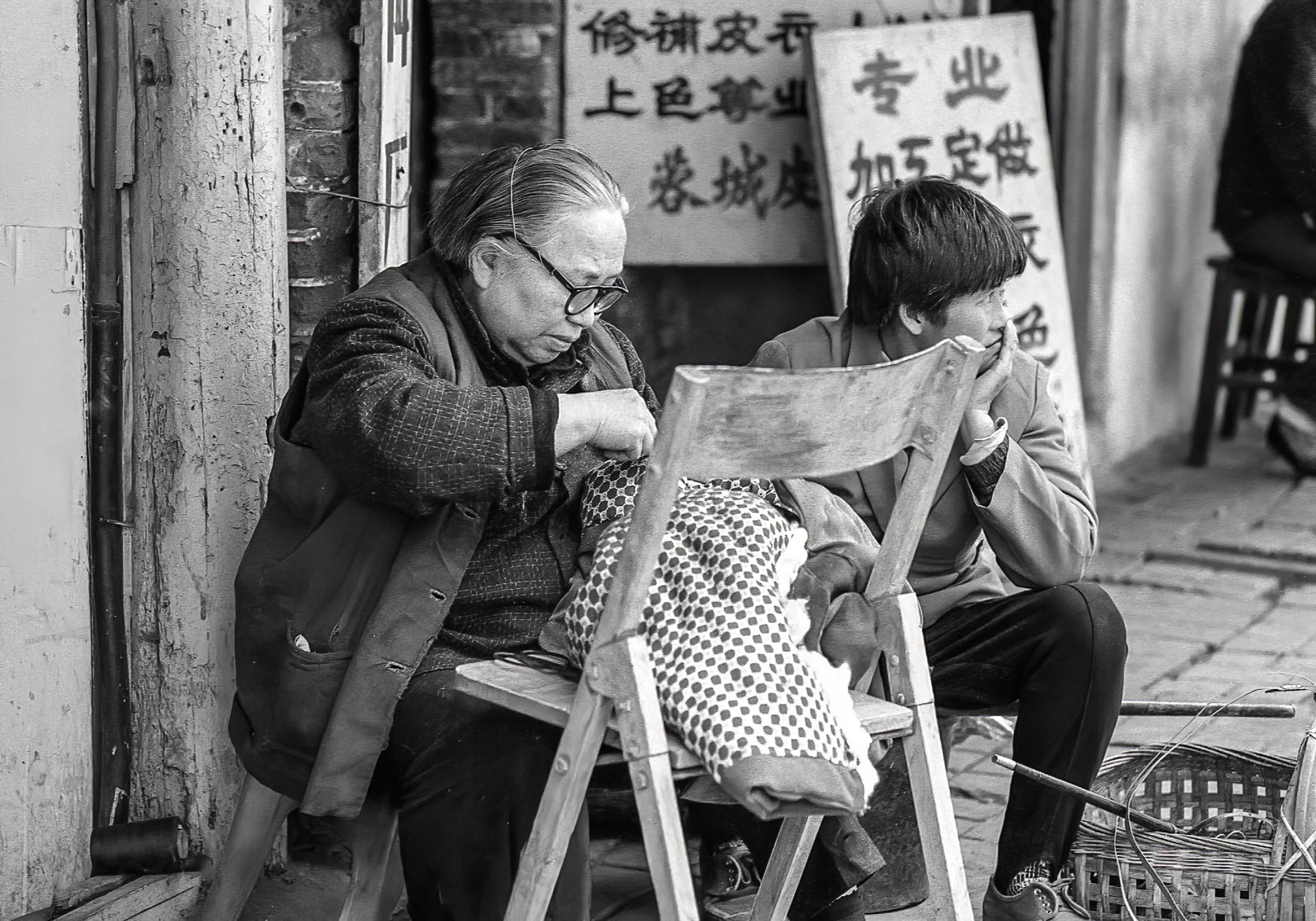 Fast film for low light
The images in this article convey a sense of what it was like to visit China at the time. Primarily, I used TMX 100 and TMX 400. ISO 400 film was essential in most places because of the constant, relatively dark overcast conditions, even during daylight hours. Bright sun was unusual.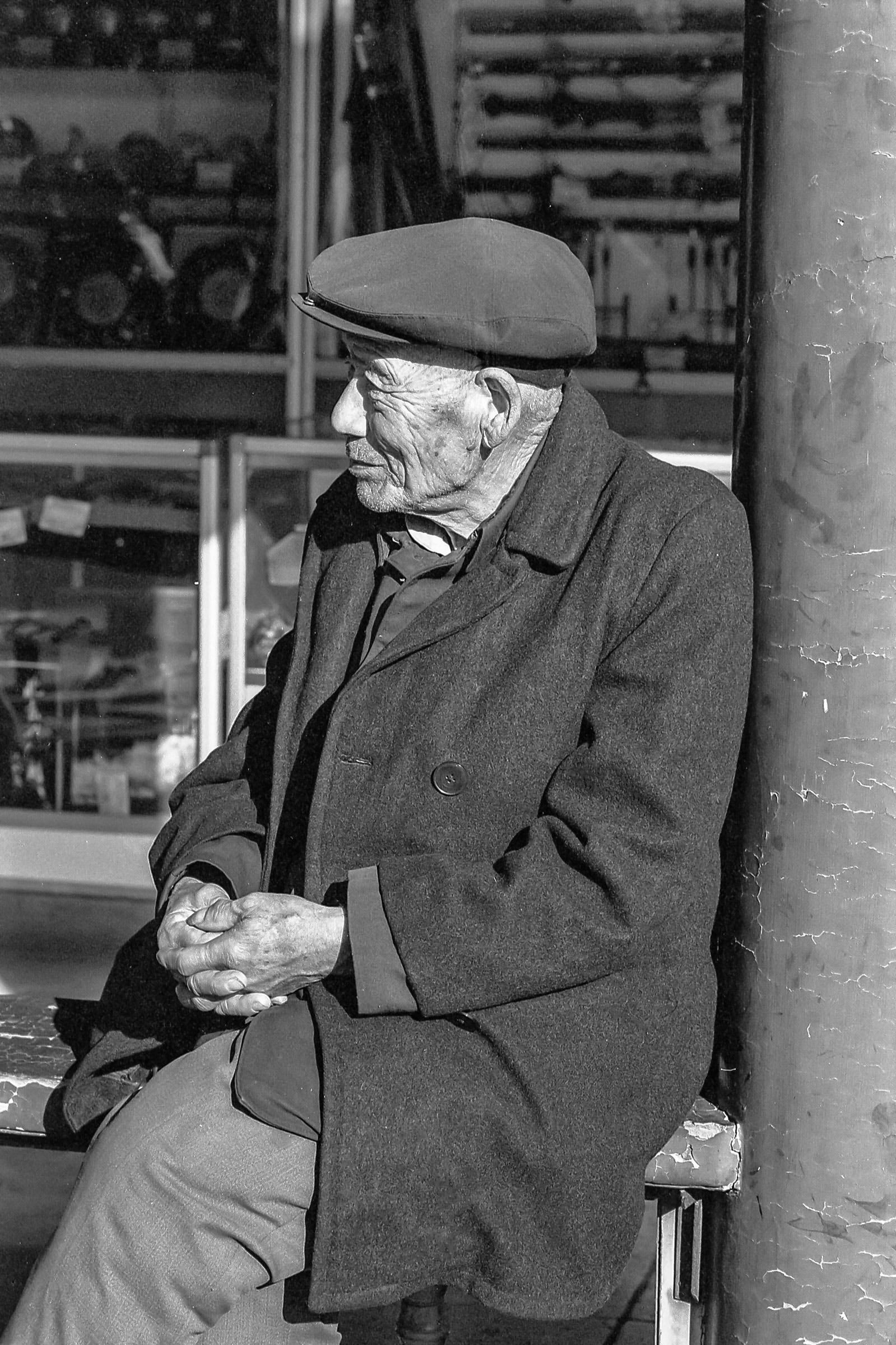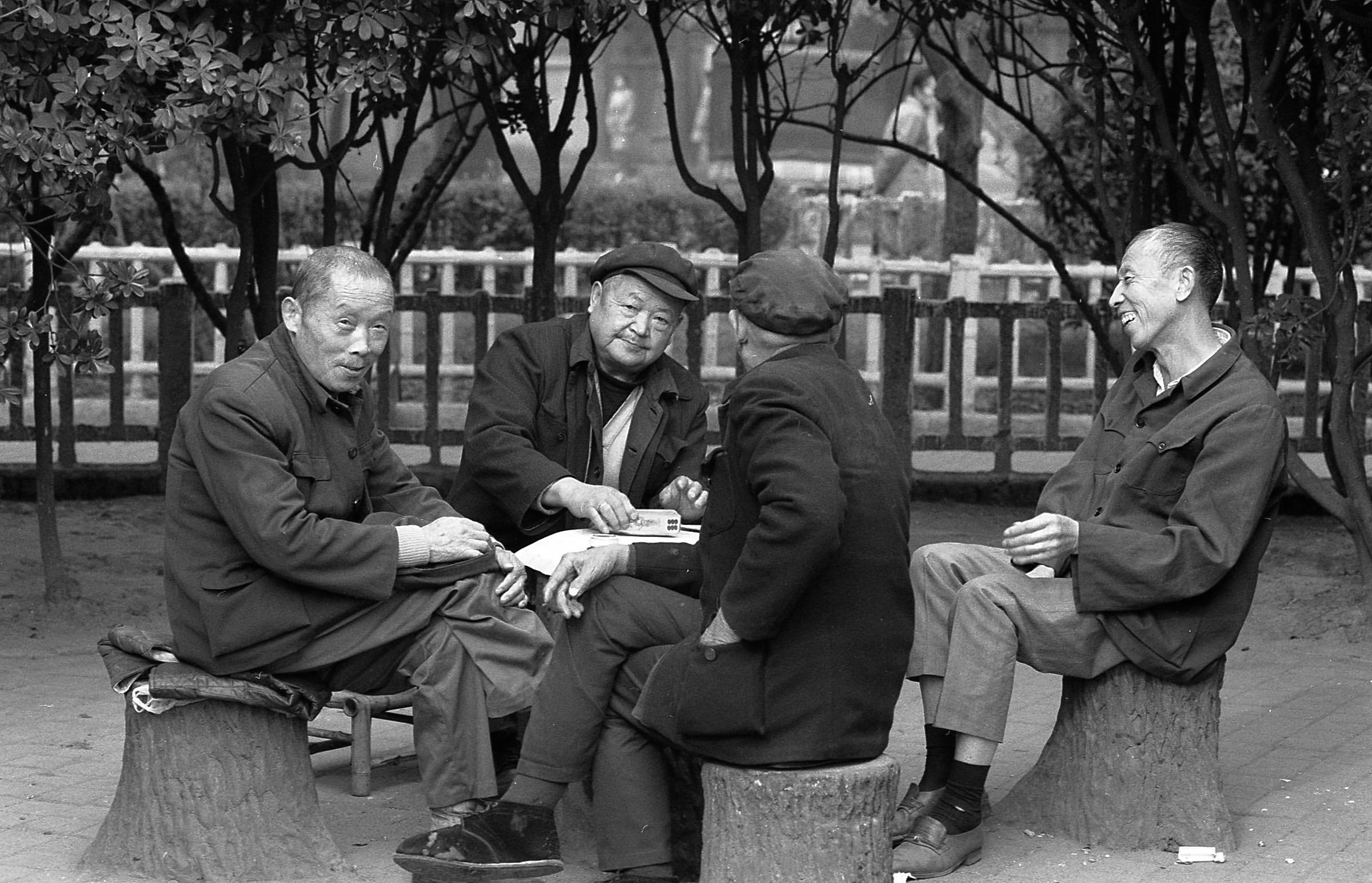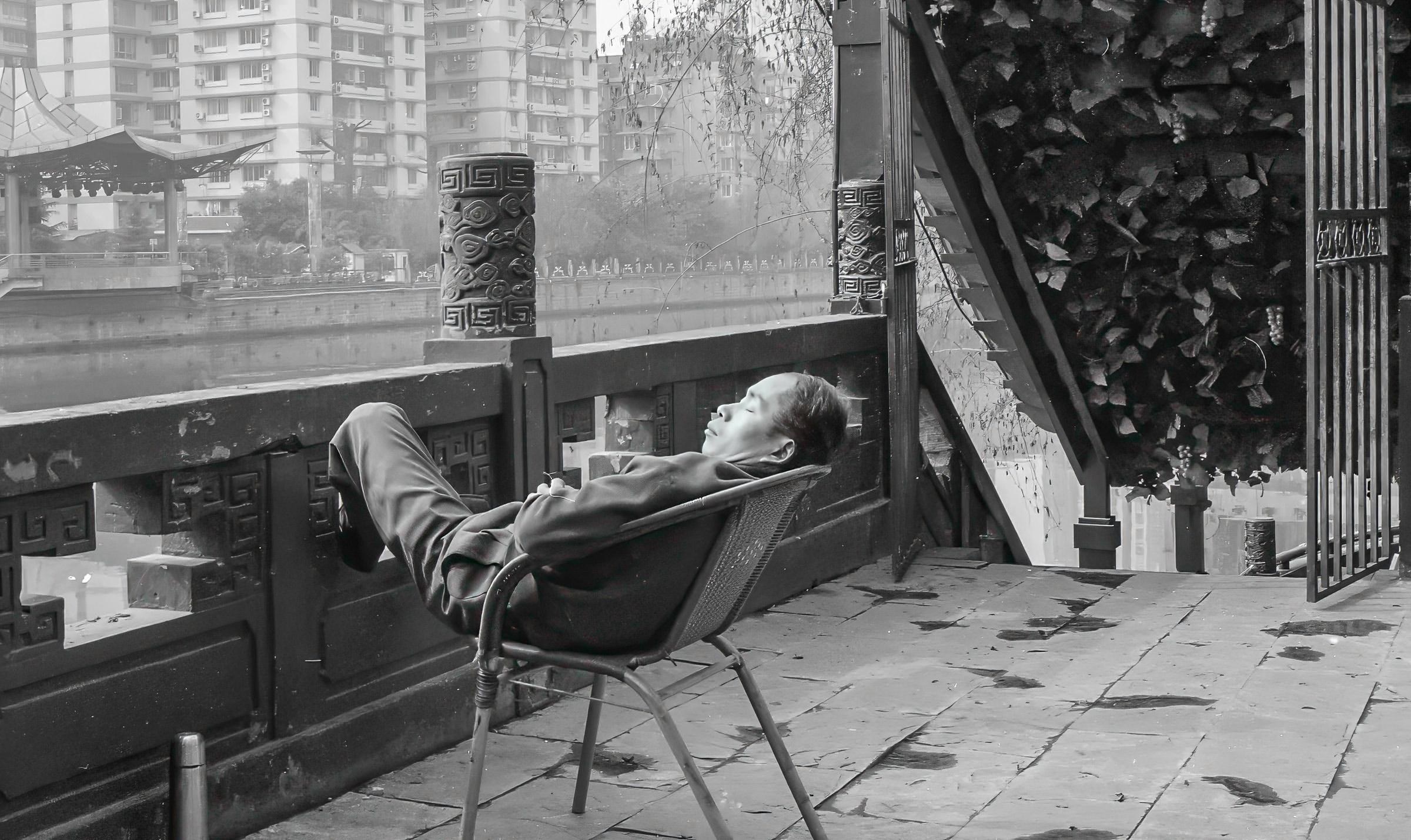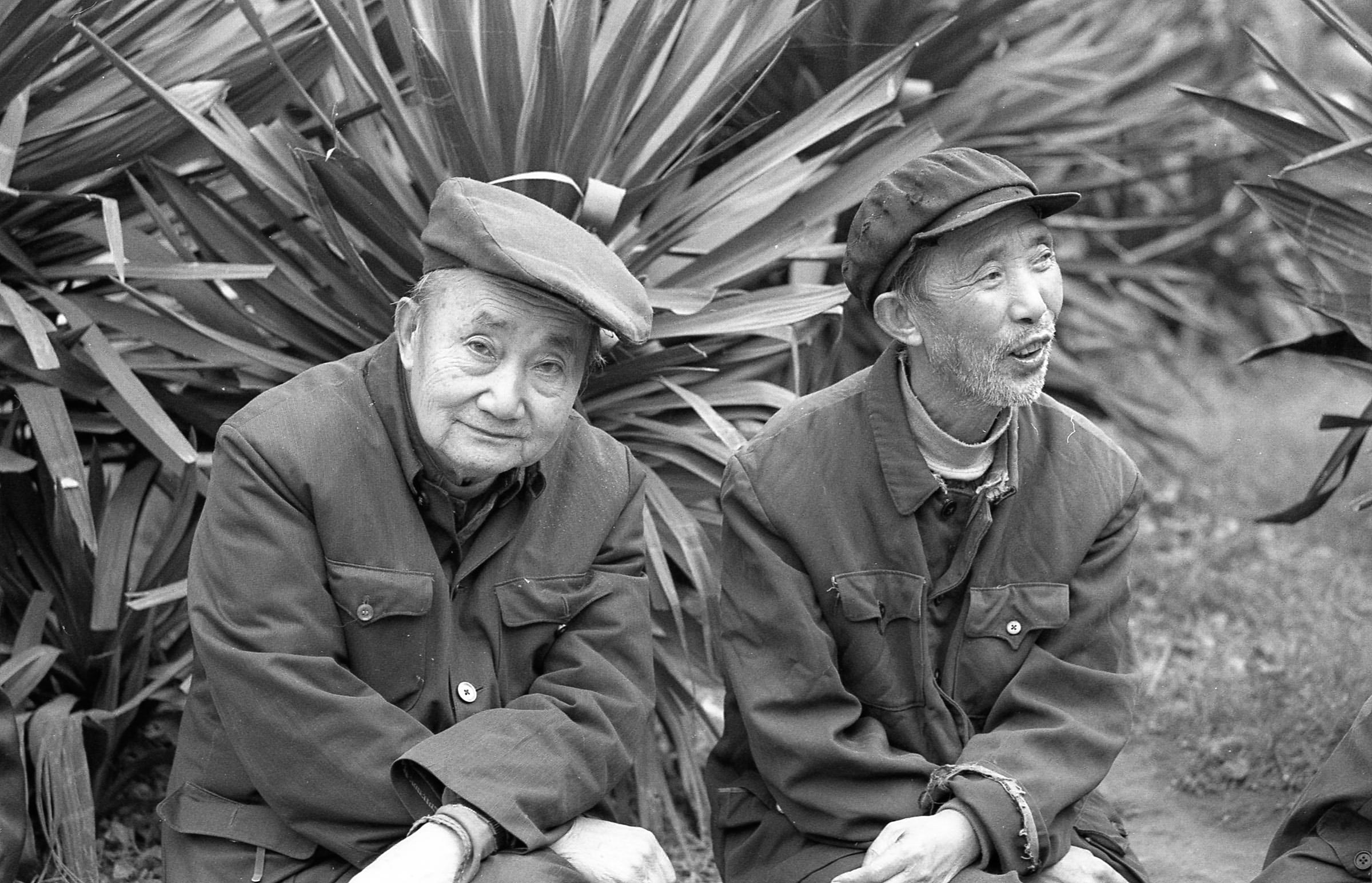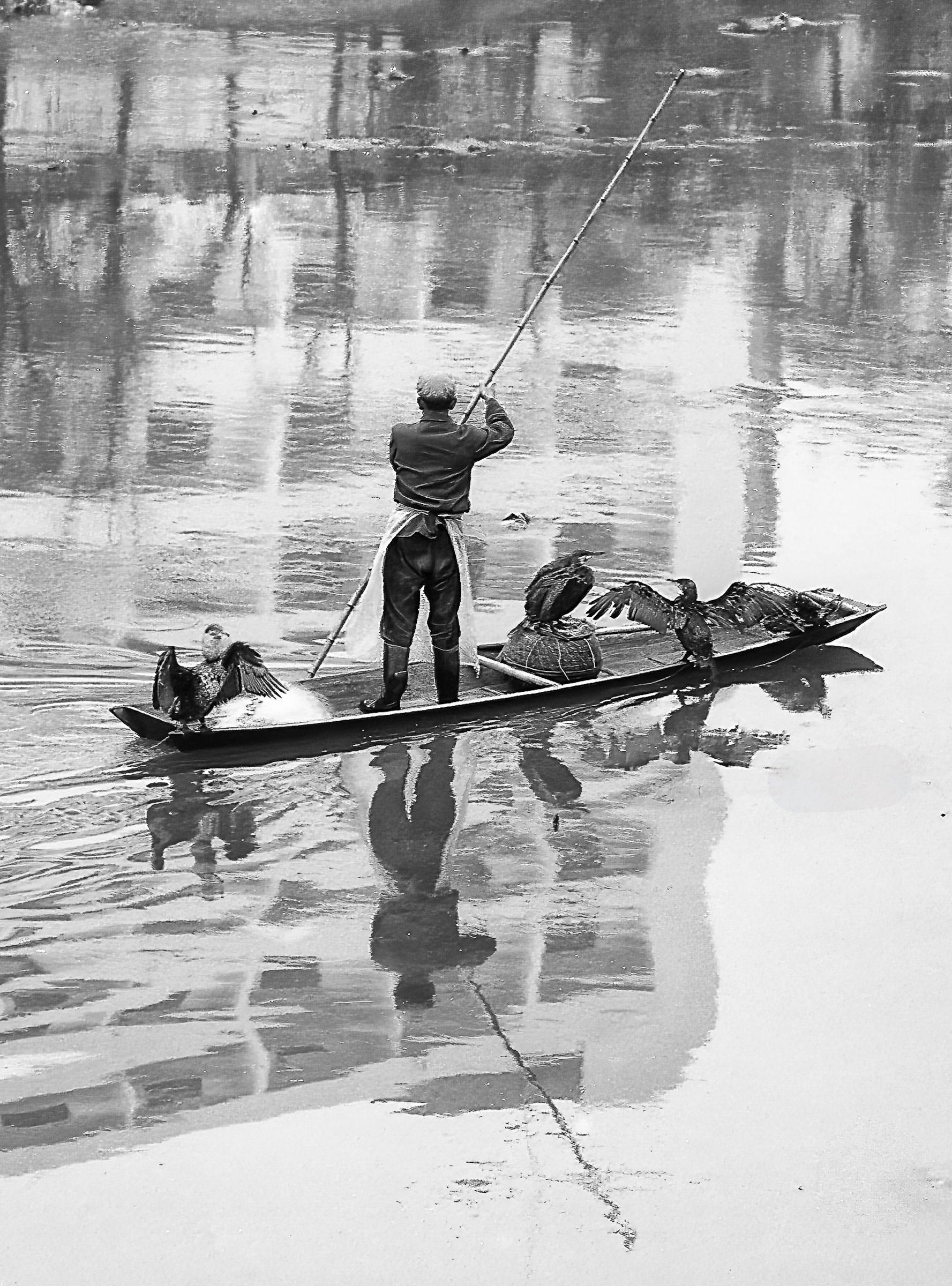 A visit to China with a Moonwalker
Perhaps my most memorable trip took place in 1995 when I had the task of flying the first Boeing 777 to China. We flew from Seattle via Seoul, landing first at the main Beijing airport. After demonstrating the airplane to Air China pilots over several days, we flew the machine to Guangzhou for demonstrations there.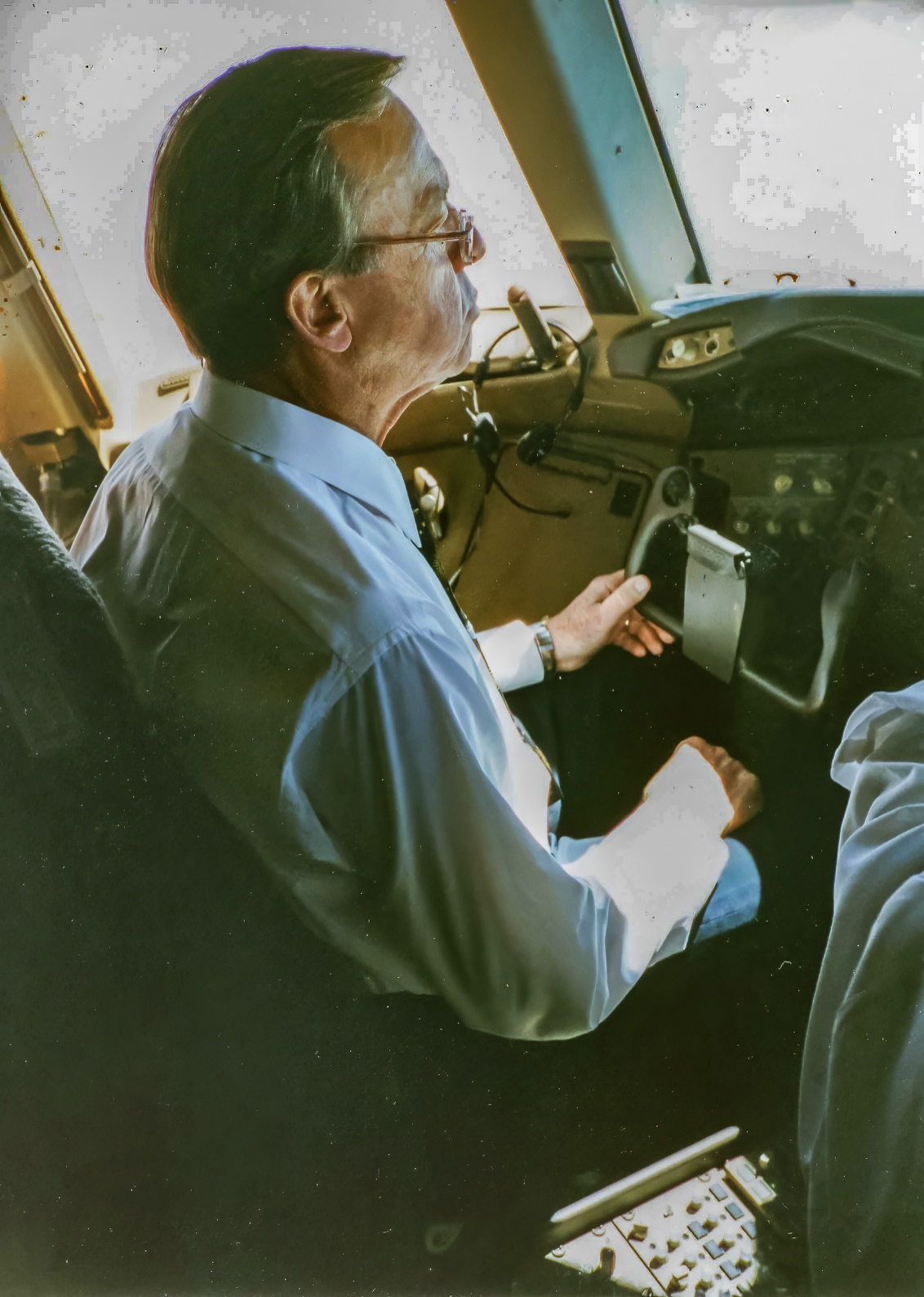 To our delight, the astronaut Rear Admiral Alan Shepard joined us for the flight and our stay in Guangzhou and then on to Hong Kong. We could not resist putting him in the pilot's seat for part of the trip. Needless to say, in the evening we got to know him better and hear of his space experiences, including his time on the moon, where he actually hit a golf ball. Admiral Shepard was thrilled to sit in the 777 cockpit. Despite the difficult lighting conditions, this colour image above nicely captures his time in the captain's seat: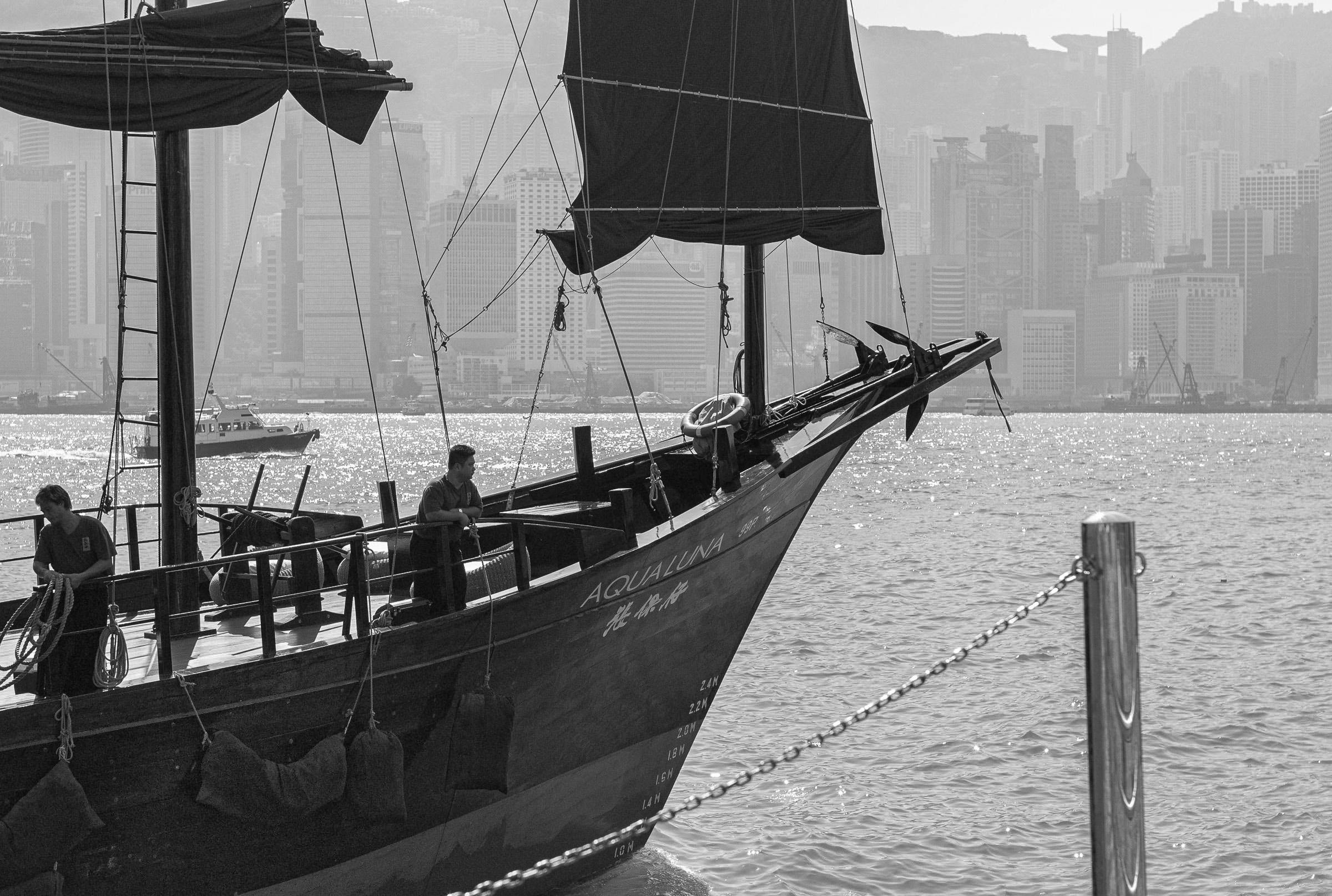 ---
Join our community and play an active part in the future of Macfilos: This site is run by a group of volunteers and dedicated authors around the world. It is supported by donations from readers who appreciate a calm, stress-free experience, with courteous comments and an absence of advertising or commercialisation. Why not subscribe to the thrice-weekly newsletter by joining our mailing list? Comment on this article or, even, write your own. And if you have enjoyed the ride so far, please consider making a small donation to our ever-increasing running costs.
---
---