Since its inception, photography has been one of the most effective mediums for transporting us to worlds distant in time or space. In this article, I will return you to a world which existed many decades ago on the other side of the globe. It is a companion piece to a recent story about visiting pre-modern China with a Leica M6. This time, I was accompanied by a very different camera set up.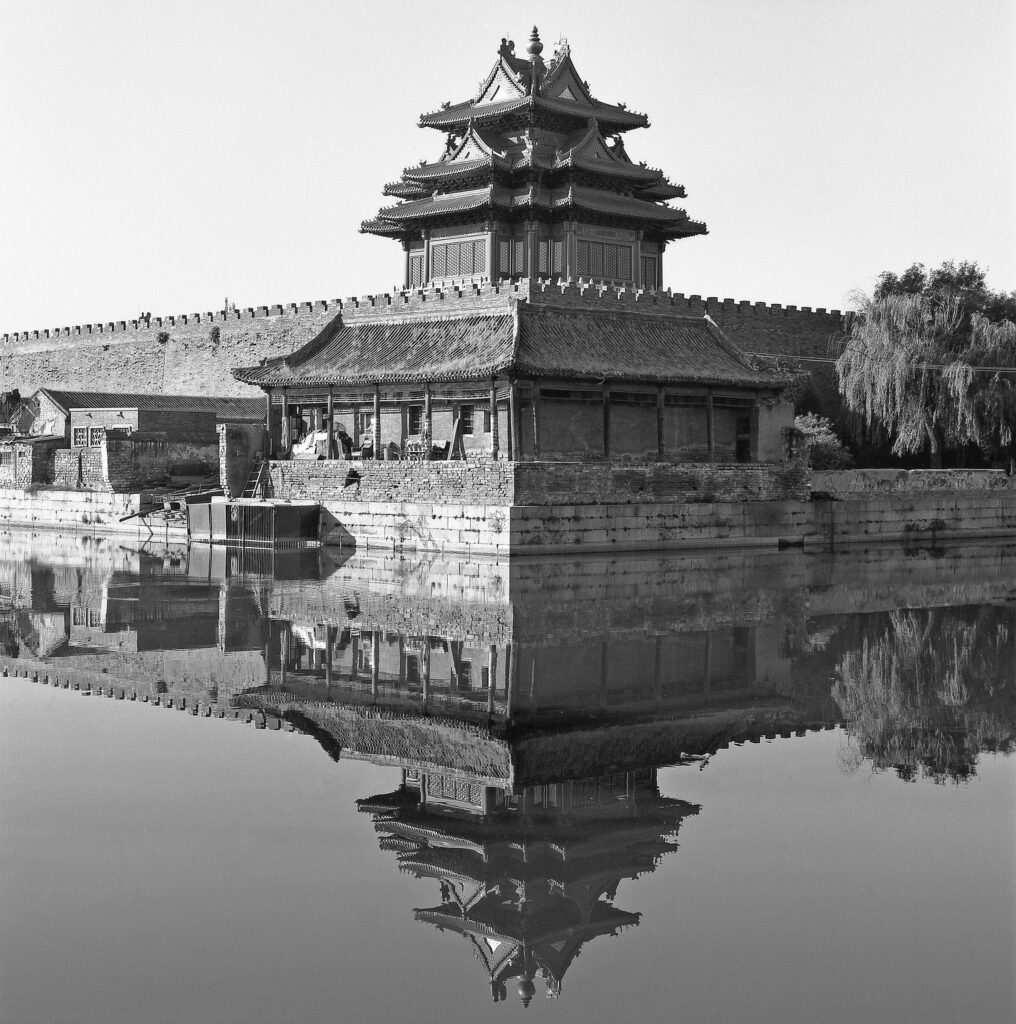 Before acquiring my Leica M6, I visited China with a Hasselblad 500C/M, with 80mm Planar and 250mm Sonnar lenses. I used a waist-level finder, along with a couple of A12 film backs loaded with TMX 100 film. I usually took a hand-held Gossen light meter, but later preferred a meter prism finder. This combination, while much more cumbersome than the Leica kit to which I later converted, did allow me to take some excellent street shots from a camera more associated with scenic and portrait photography. If I limited myself to just the waist level finder, one film back, and the 80mm lens, it was a very compact system.
Visiting pre-modern China
At the time of my visit, China was just emerging from a primitive state. Visiting pre-modern China afforded great opportunities for photography. Everywhere I wandered, there were many fascinating people and very interesting old buildings and streets. Among the cities I visited with my Hasselblad were Beijing, Chengdu, Shanghai, and Guangzhou. Even in the mid-to-late 80s, I really had no restrictions on where I went with camera in hand. Most people I encountered on the street did not mind having their picture taken.
The following images convey a sense of what it was like to visit China at the time. To obtain sharp, hand-held images, I usually shot at 1/250s or 1/500s. I accepted the aperture that gave me the best exposure. In bright sun, the Hasselblad lenses could be set at EV15 for ISO 100 film. That was usually a good starting point for proper exposure. Focusing and framing using the waist level finder was much slower than my experience with previous SLR cameras and, of course, later with the Leica M6.
Note the typical poor atmospheric pollution in some of the images! It was impossible to escape the smell of sulphur in the air.
Beyond Beijing and Shanghai
To get a more complete picture from visiting pre-modern China, I travelled around the country. Chengdu is the capital city of Sichuan Province and is situated on the Jin River. It was and still is the fourth-largest city in China. At the time of my visit, I encountered quite a few older residents, making me wonder if they had participated in Mao's "Long March" in the 1930s.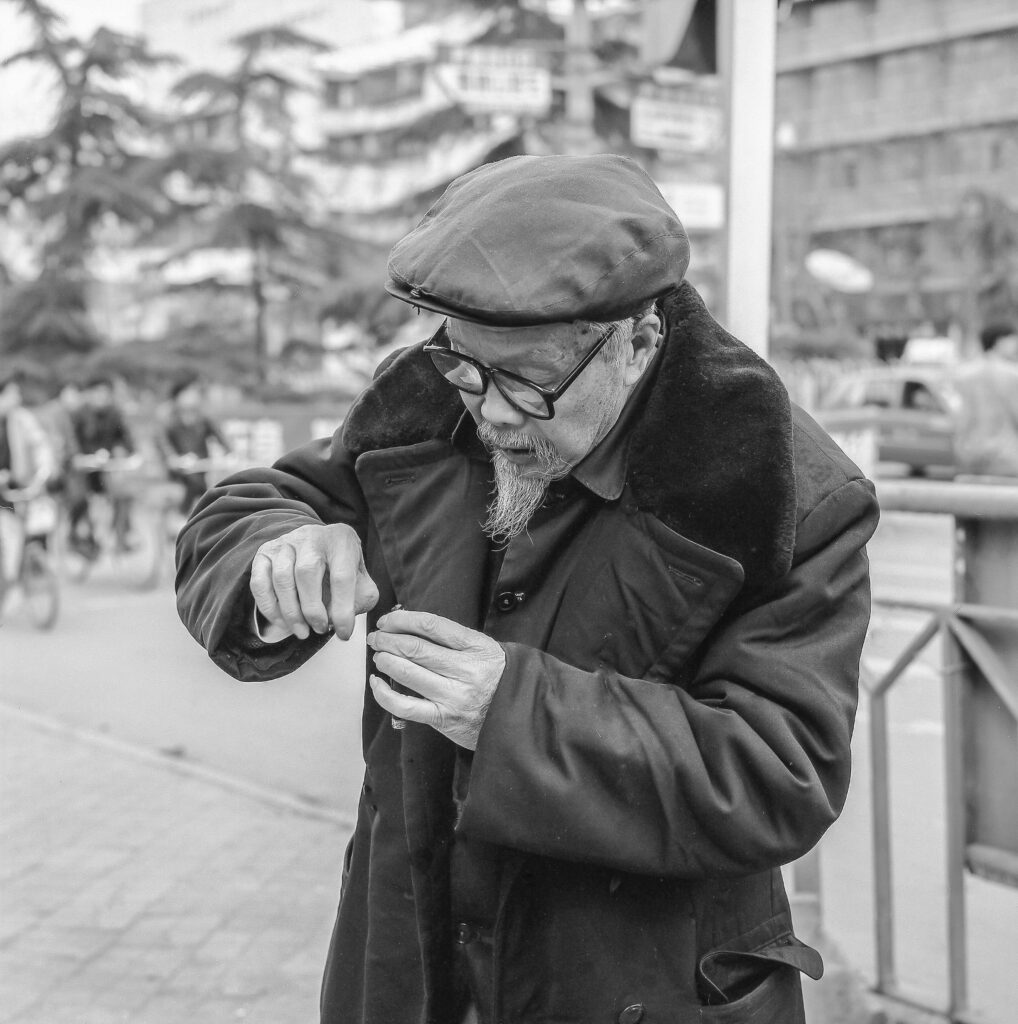 Guangzhou, formerly known as Canton, has been prominent for over 2000 years and was the maritime terminus for the Silk Road. Located on the Pearl River, it is near Hong Kong and Macau and a very busy port city.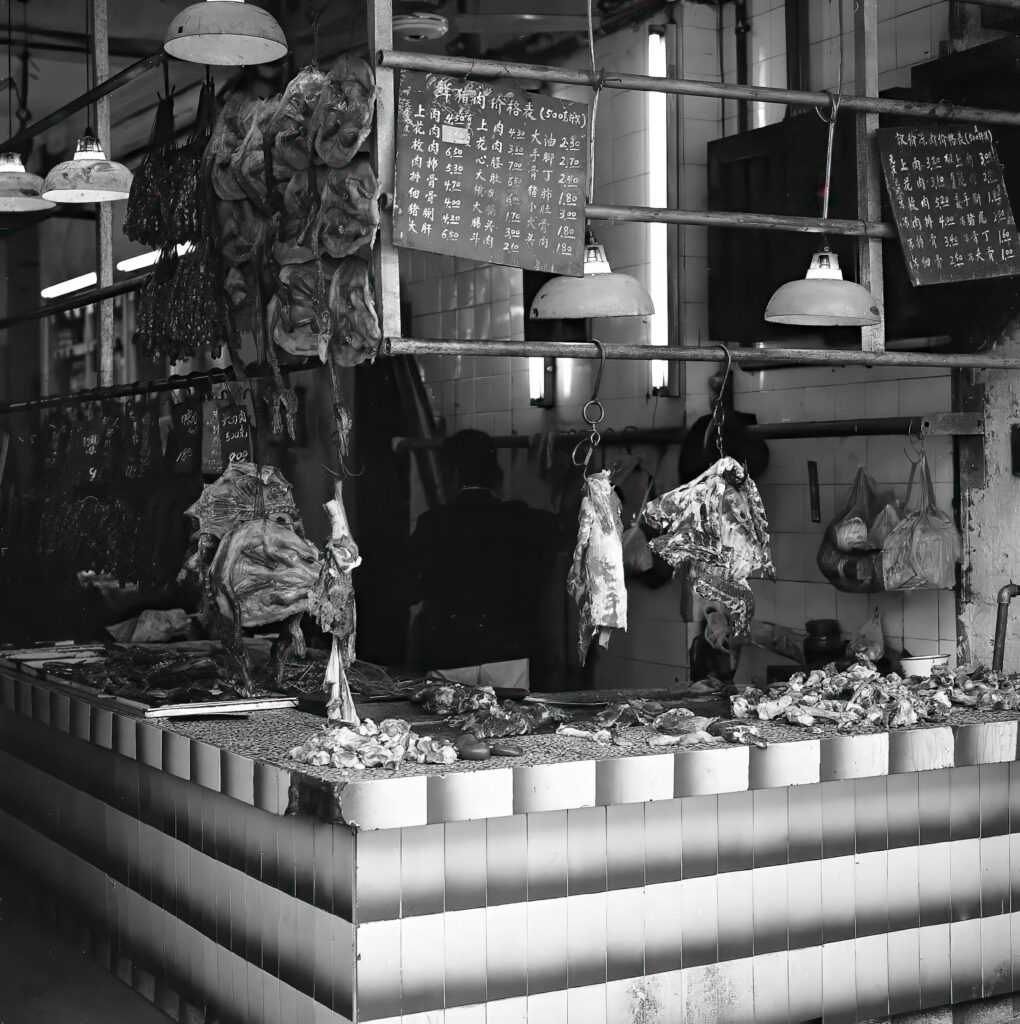 China's largest city
Shanghai is China's largest city, with the greater urban area exceeding 40 million people. Shanghai is different from other large cities due to the presence of the Bund, the remnants of European settlement. Many of the buildings in the Bund were built in European-style architecture beginning in the 1800s, along the banks of the Huangpu River. Until the 1930s, the area was the centre of foreign activity and trade in Shanghai and operated as a legally protected treaty port. At the time of my visit, the Bund was frozen in time, as it had looked in the 1930s, due to the Japanese invasion. This had caused all development to cease. This is a view from a pedestrian overpass:
As soon as I stepped away from the Bund, Shanghai presented me with sights and sounds like other Chinese cities that I had visited. People were friendly, but I was reminded that many on the street were part of the Chinese government, and I have no doubt I was watched constantly.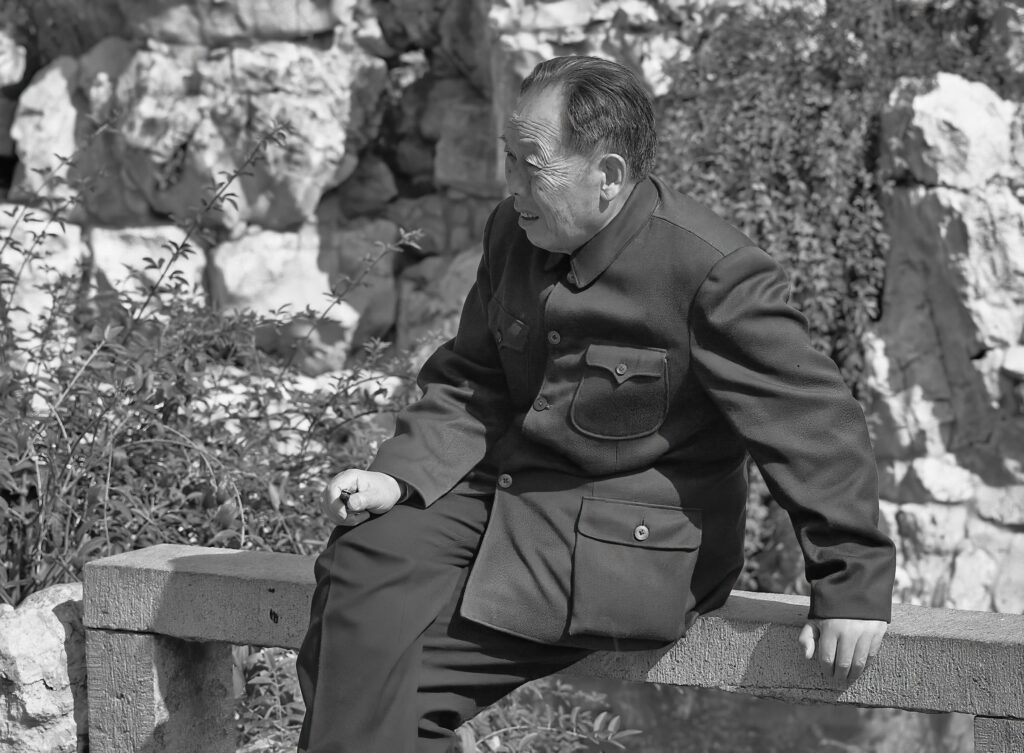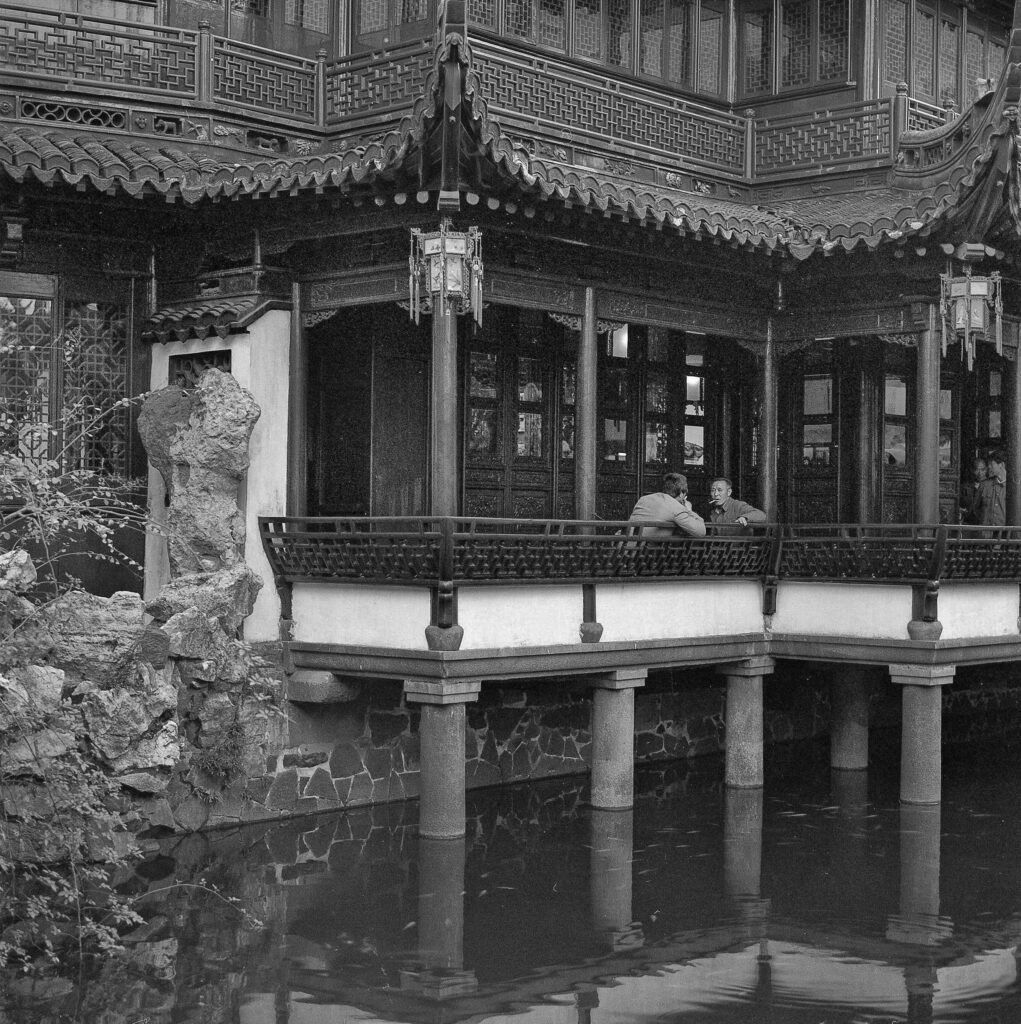 My Hasselblad set up served me well on these Chinese adventures. The photographs it produced are rich in detail and incredibly sharp. The same can be said of those produced by the Leica M6, for which I later forsook the Hasselblad. I look back fondly on the trips I made with both systems.
---
Join our community and play an active part in the future of Macfilos: This site is run by a group of volunteers and dedicated authors around the world. It is supported by donations from readers who appreciate a calm, stress-free experience, with courteous comments and an absence of advertising or commercialisation. Why not subscribe to the thrice-weekly newsletter by joining our mailing list? Comment on this article or, even, write your own. And if you have enjoyed the ride so far, please consider making a small donation to our ever-increasing running costs.
---