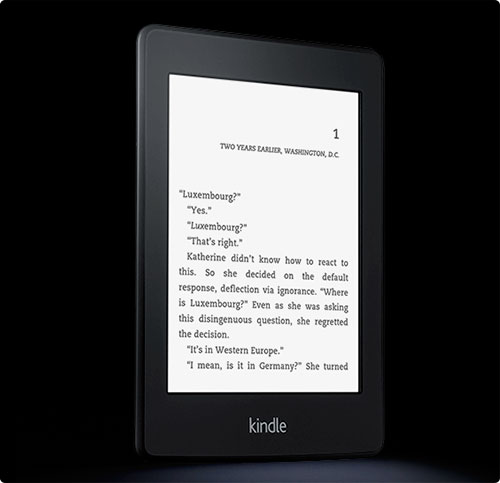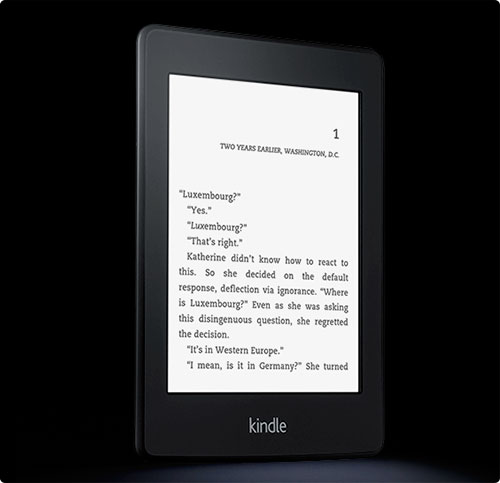 The star of yesterday's Amazon presentation is without doubt the. The 3G model, with advertising, is the one to go for and, I have to say, this could be the device that tempts me back to a dedicated ereader.
With higher-resolution graphics, an improved touch interface, quicker refresh and a new form of backlighting, this is going to be a hard one to beat. Battery life is increased to "eight weeks" but this has to be taken with a pinch of salt.
In my past experiene, leaving the 3G switched on has a dramatic effect on battery life. There is little point in paying for the 3G model if you are not going to leave it on all the time; unless, of course, you never need Whispersync and never read on other devices.
The backlight of the Paper Light is the real attraction for me. eInk displays without lighting have always been second best in my book because I do a lot of my reading in gloomy conditions. And the idea of attaching a reading light was never a viable option.
No news yet of when this new super Kindle will be available in the UK. It is on pre-order in the USA at $179 (the non-3G version is only $119). I imagine that when the 3G model becomes available here it will be listed at £139, including VAT. Any more and Amazon is taking advantage of us. For what you are getting, this will be a very attractive price.
According to a report today in The Telegraph, the Kindle Paperlight models "will not be available in the UK." Can this be true, if so why? I can understand a delay because of restricted availability but the "never" tone of the report is surprising.
by Mike Evans, 7 September 2012