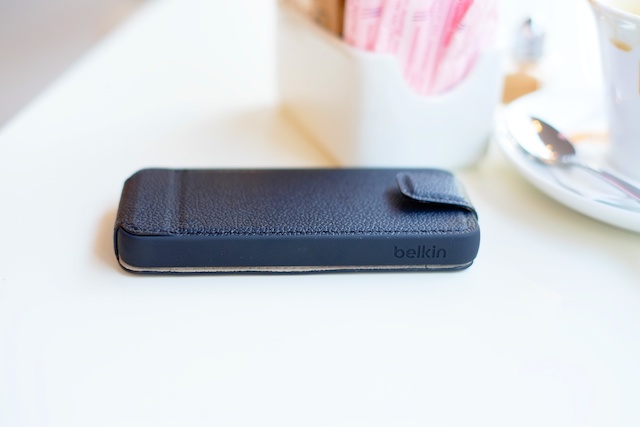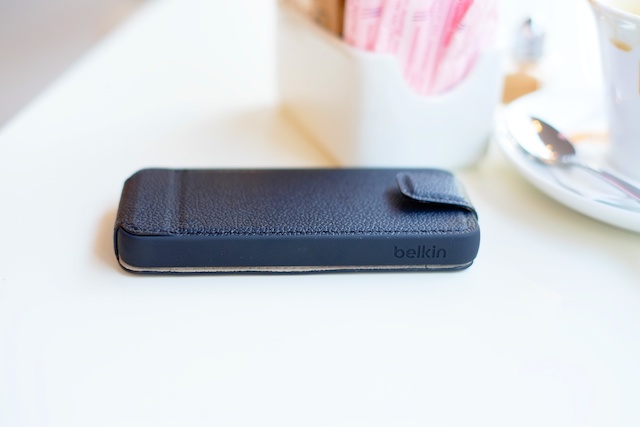 My iPhone 5 is now ten weeks old and I haven't really appreciated its svelte form. Until this week, that is. The reason is that I equipped the new phone with the only case I could find in London at the end of September, the Otter Box Defender. It is a very worthy and very protective but rather lumpen and unattractive prophylactic. Encased in the Defender, my new iPhone looked much bigger than it is and was constantly mistaken for an iPhone 4. Only now have I found Mr. Perfect Case.
Fruitless search
I scoured London for an alternative. In recent years I have settled on flip-style leather cases with reasonable success. The best of the bunch for the iPhone 4S was the SGP Argos which I used happily for a year. It is neat, not too bulky and offers good protection without obstructing the screen. Many leather cases have an obtrustive leather frame that partly covers the screen. It looks unsightly and tends to hinder thumb typing.
My only beef with the SGP design is that it is hinged at the bottom of the phone. This has two disadvantages. First, and most serious. the top flap cannot be used as a prop to hold up the phone, as it can with a top-hinging design. Secondly, the hinge covers the bottom ports so the case must be left open when charging.
I searched London for a top-hinging leather case for the iPhone 5 without success. There seems to be a severe shortage of nice cases in London and the Apple Store has a particularly disappointing selection of snap-on shell designs.
Greeks bearing gifts
I was surprised, therefore, when I arrived in Athens last week and found the phone stores groaning under a wonderfully diverse selection of iPhone 5 cases. After all, the iPhone 5 had been introduced to Greece only the week before and I did not expect to find much in the way of cases.
Eventually I found what is proving to be my ideal iPhone 5 case, manufactured by Belkin. Unfortunately I have been unable to find it on any Belkin web site, either US, UK or Greece, so I don't even know what it is called. I can show you some pictures, though.
This is an ingenuios design that addresses all my reservations. Made from what I assume to be a faux leather, the case is in black with a slate chamois lining. The phone is held securely in a black, soft-touch plastic shell which is very unobtrusive and allows the full screen to be viewed. It fits securely and, as far as I can tell, is unlikely to scratch the phone. The corners of the phone are fully protected but there are cut-outs for the volume and mute buttons, the bottom ports and speakers and the top of the phone.
The flap is hinged at the top, as I prefer, and contains a single pocket for credit cards or a business card. This flap can be folded back so it can be used satisfactorily as a stand in portrait view. The securing flap uses a press fastener and this is my only complaint about the case: I would always prefer a magnetic closure. However, because of the top hinge, the case can be closed when charging overnight; all that is necessary is to leave the closing flap open.
Unusually there is no cut-out for the camera. Instead, the top flap has a double hinge, Smart Cover style, which allows the camera to be exposed. I think I actually prefer this to having a permanent camera hole. It works well and I have no complaints.
Bargain price
I have now been using this Belkin case for a few days and am completely sold on its appearance and utility. I have had a number of leather and faux-leather cases, including expensive models from Piel Frama, but this is by far the most satisfying design.
The price is low, at €25 (£21, $33), even including Greece's 23% tax, and the case is well made and perfectly suited to the iPhone.
by Mike Evans, 5 December 2012