My friend Ralf Meier of Trainphilos.com is a frequent visitor to Britain, drawn inexorably by the multitude or railway museums and heritage railways. He often comments that Britain is like a living Disney World with the difference that everything is genuine and historic. Last week he was in London and I drove him down to Somerset to ride on one of the few steam railways he hadn't visited.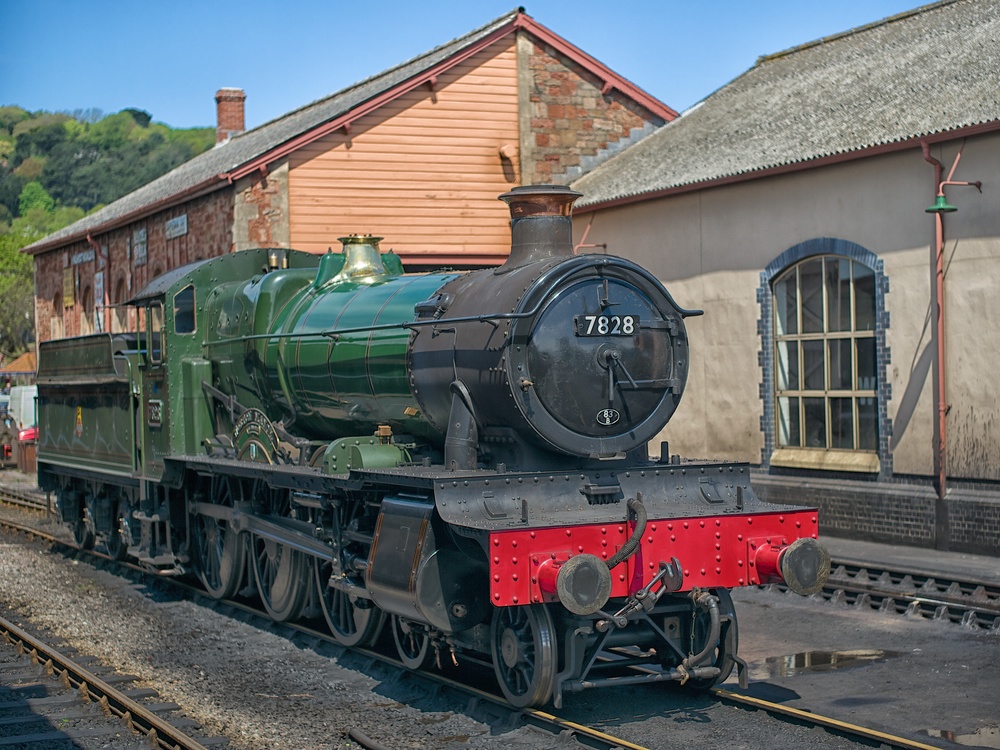 The West Somerset Railway is surprisingly popular. Our train was packed, with every seat taken and people getting on and off at intermediate stations: Just like a real train service and not simply a museum line. The 90-minute, 22.75-mile journey from Bishops Lydeard, near Taunton, takes passengers to the pretty resort of Minehead on the North Somerset coast. The round trip costs £17 (£15 in advance) and there is a regular service. But check with the web site because it varies throughout the year. The volunteer staff run a mix of diesel and steam, so check that also when planning a visit.
Both Ralf and I much preferred the North Yorkshire Moors Railway between Pickering and Whitby which we visited last year; but the West Somerset is definitely worth the effort if you are in the West Country.
This was a three-day outing from London. We needed somewhere to stay and, for once, I hit the jackpot when I selected Farthing's Hotel at Hatch Beauchamp, about five miles outside Taunton. This small family hotel offers superb accommodation and excellent food and was a real find.
An amazing variety of fowl, from peacocks to geese, ducks and hens, roams the grounds and provides fresh produce for the kitchen. The breakfast eggs were the bes I have tasted, used as I am to supermarket fare. If you are visiting the area, especially for the West Somerset Railway, I cannot think of a better place to stay. You will need a car, of course. Our only complaint was the rather patchy wifi in the hotel. Unfortunately this is a common problem with hotels throughout the world.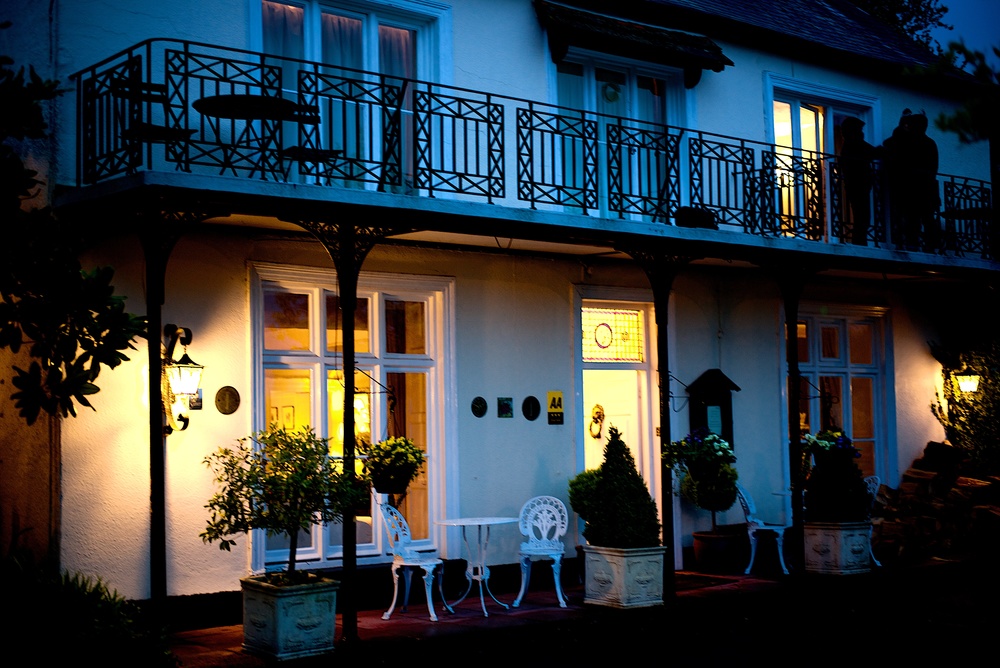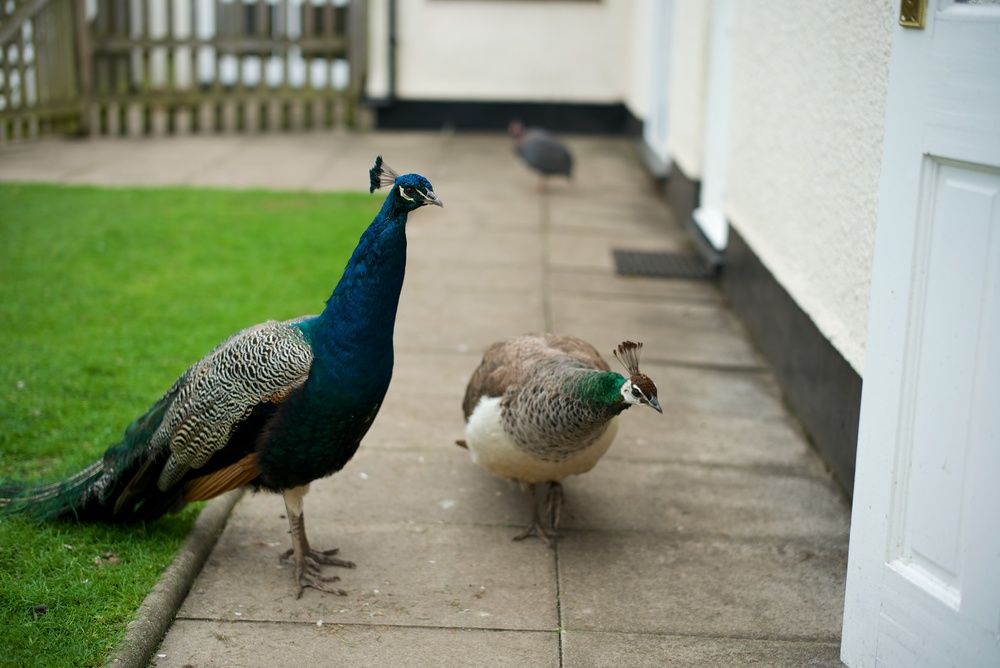 Photographic note
All the pictures in this article were taken with the new Leica M240 and the superb 50mm Summilux ASPH f/1.4 lens. The rather noisy, hand-held night-time shot of Farthings Hotel was taken at ISO 1600 (f/2 at 1/45s).
by Mike Evans, 22 May 2013