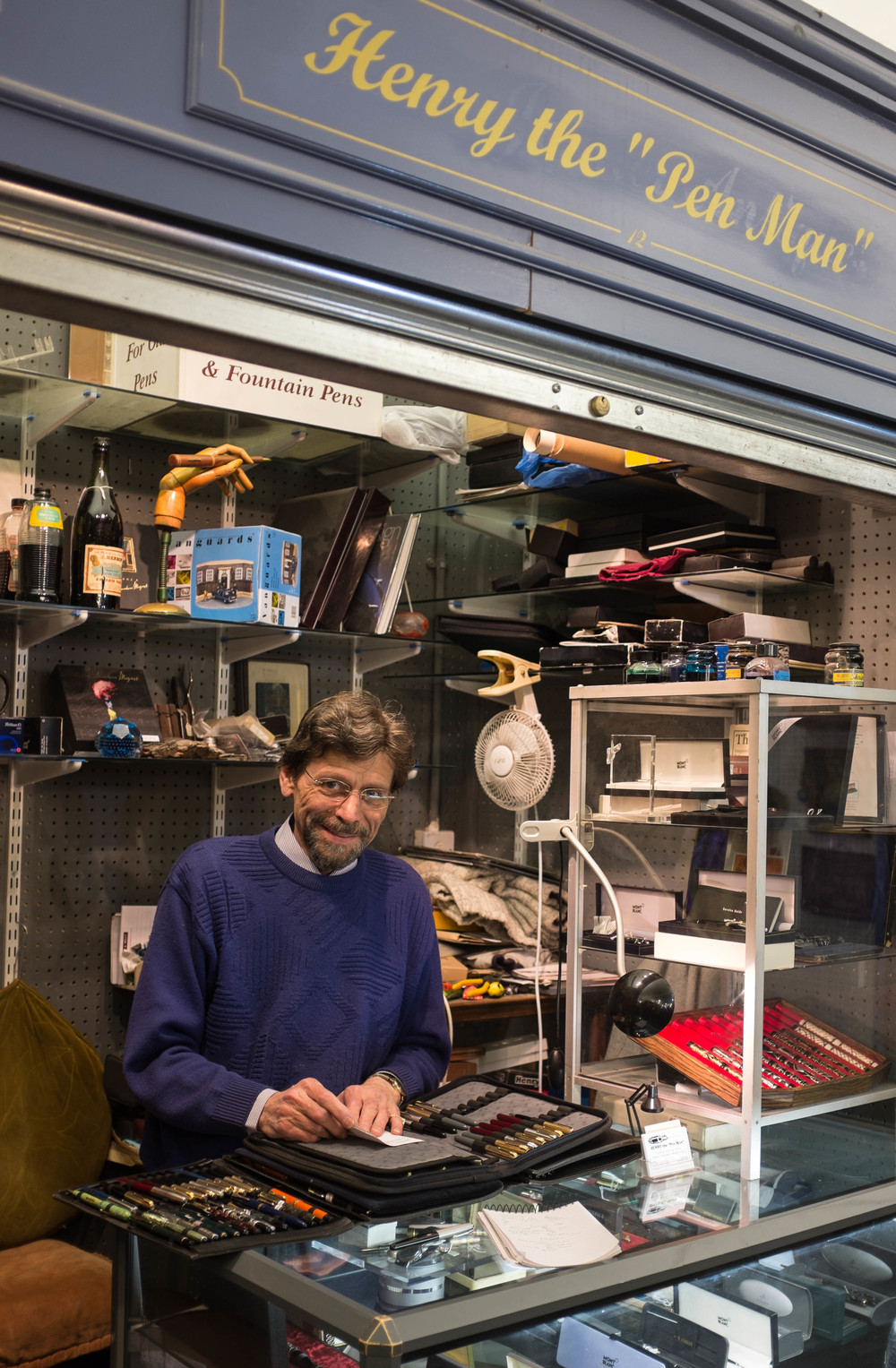 A few weeks ago I described how I had been reunited with the Parker "51", the legendary fountain pen which I had coveted and scrimped and saved for as a callow youth. The pen I bought late last year, almost a perfect replacement for my first 1959 model, has been a true inspiration and has encouraged me to practice writing every day.
The Fabulous "51": When it introduced the "51" in 1941, the George S. Parker Company knew it had a winner. The pen was stylish but not flashy, durable but not clunky, and reliable but not overengineered. Over the next 31 years, the pen proved itself immensely popular. Tales are told of people who, unable to afford a whole pen, would purchase only a cap to clip in a pocket, giving the appearance of a complete pen. (Richard Binder, RichardsPens)
With the convenience of computers and, latterly, tablets and smartphones, my writing skills had begun to deteriorate. I suspect this is a common problem; but it took something like the Parker "51" reunion to give me the incentive. My resolution for 2015 is to seek every opportunity to hone my penmanship. Already, after just a few weeks, I am feeling the benefit and my handwriting is once more fluent and more polished than it has been for decades. I suppose writing is like other exercise: If you don't use it, you lose it.
Henry the Pen Man
Today I paid a repeat visit to the knowledgeable pensmith Henry Simpole who can be found every Saturday morning in the Admiral Vernon Arcade in London's Portobello Road market. Henry the Pen Man stocks a wide range of vintage fountain pens at attractive prices: The Parker "51"s range from £80 to £100 depending on condition. He even does repairs, including nib changes, and also produces some wonderful hand-made instruments of his own design. Shown on the left is Henry's William Morris Limited Edition, based on a Waterman pen. It costs £850 in silver while the gold version, as shown here, is listed ominously as "price on application".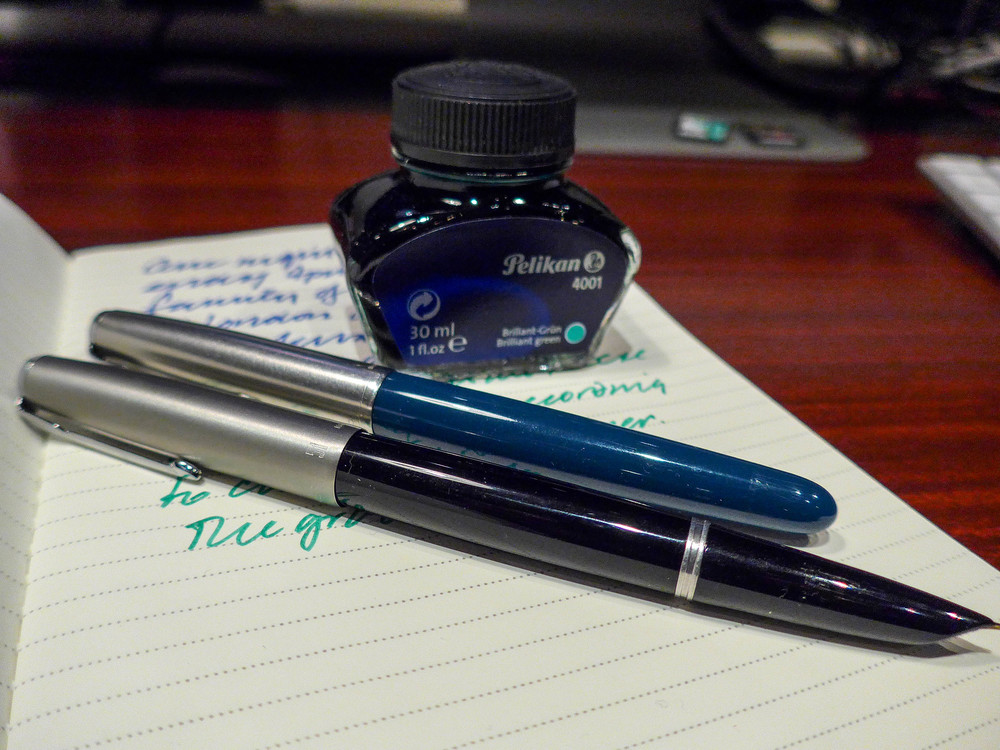 Of course, after chatting to Henry, I couldn't resist making another purchase, this time a mint-condition black "51" with brushed aluminium cap. It has a finer nib than the other pen and I intend to use it for a contrasting colour, red or green but I haven't yet made up my mind. This pen, Henry tells me, is "new old stock" which means that it has never been used; yet it is at least 45 years old.
Rediscovery
Thanks to Henry and his Parker "51"s, I am rediscovering handwriting in the face of inexexorable competition from keyboard devices that become ever more convenient as the years go by. These days you need commitment to actually write on paper. I have realised, in latter years, that the only letters I write with a pen are thank-you notes and condolences, so it is no bad thing to widen the list of opportunities.
As I told you in my previous article, I paid six guineas (£6.30) for my first Parker 51. In terms of earning power, this would represent over £300 today. So Henry's prices seem almost reasonable in comparison.