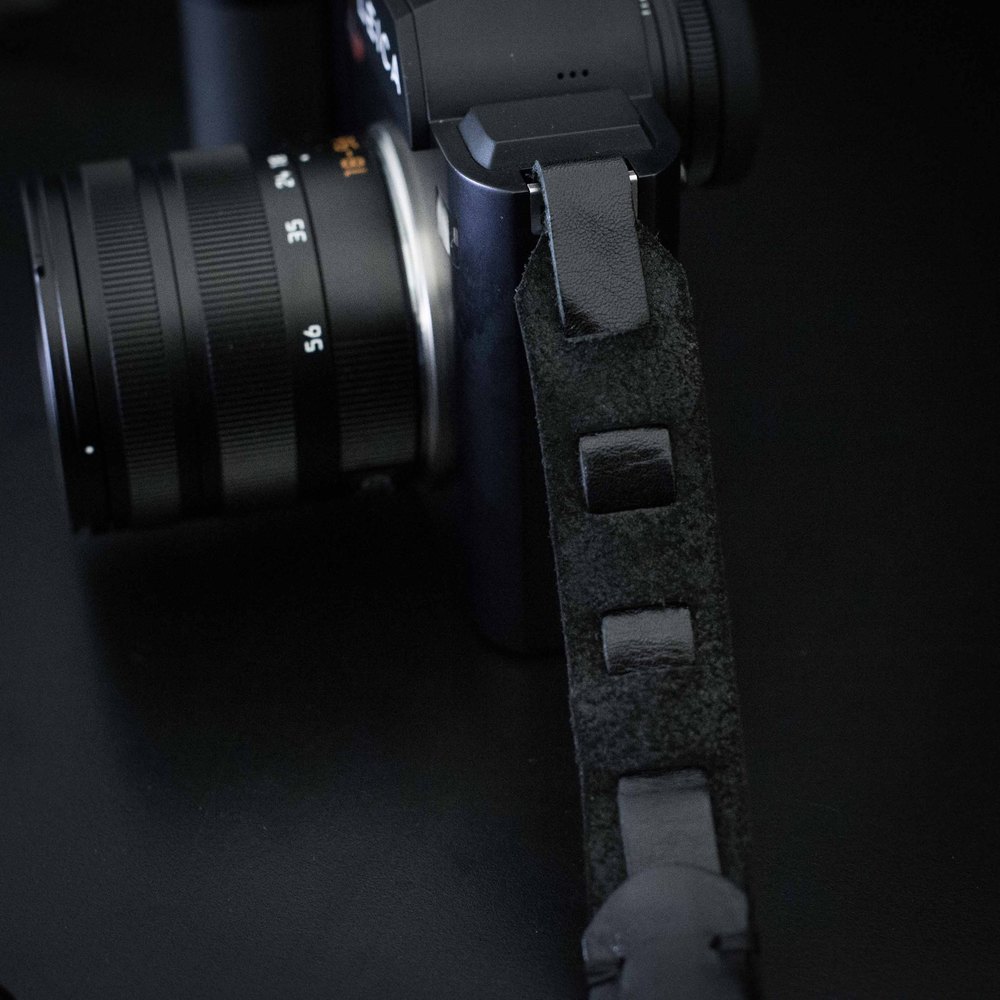 The SL took most accessory manufacturers by surprise and, so far, alternative straps to the standard Leica offering—the SL has S-type slots instead of the standard lugs on the M and other Leica compacts—have been noticeably absent.
Ahead of the game, Evris Papanikolas of the rapidly expanding TieHerUp brand has been notably quick off the mark, encouraged by such luminaries as Thorsten von Overgaard and Jono Slack who have both become TieHerUp addicts.
So much so, in fact, that the Rock n'Roll strap for standard-lug cameras has already attracted a cult following. Now, Evris has adapted the RnR to the extra weight and slot-format lugs of SL.
In common with Thorsten and Jono, I'm already a great fan of the RnR and have one on my Monochrom. Love it. I can see it taking over from Barton's Braidy in my affections. Evris is sending me a sample of the SL version which I will have waiting for when Leica's marketing guru, Jenny Hodge, produces the anticipated road test camera. Optimistic memo to Jenny: I could collect it when I return the T on January 4….
In the meantime you can learn more from the TieHerUp website.